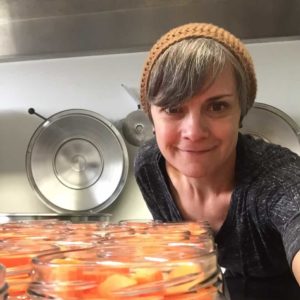 Imagine you have this great idea for a business…a slew of great Italian recipes from your nonna. Jams. Jellies. Marmalade. Why not start selling preserves at farmers' markets and little specialty shops? Maybe even a big grocery store.
Once people taste them, customers will be lining up for more!
Except…how do you get started? How do you find the professional kitchen facilities you need to produce good food in commercial quantities?
Christine Manning has the answer. Because that's what she does.
She runs a company called Manning Canning – what else? – that makes it possible for budding entrepreneurs to crack big markets by renting them the facilities they need to get started…just the way she got started herself.
Four years ago, Leaside Life visited Manning Canning, then a startup in the challenging retail food business. Today the company sells 11 different preserve products in 120 retail stores across Canada and provides a commercially certified rental kitchen on Vanderhoof Ave. for small food producers.
In addition to the kitchens, the facility provides dried-goods storage space, freezer and fridge rentals, and is at the forefront of the changing face of business in Leaside.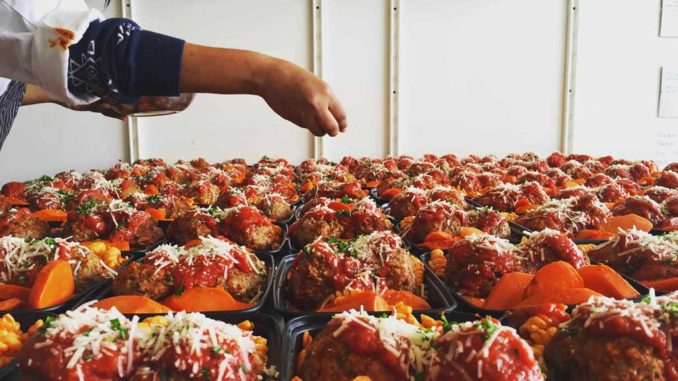 We asked founder Christine Manning about the changes she has seen over that time:
Biggest highlight
"There are a ton of highlights, but I think the biggest is surviving for five years!" she said. "When we opened up, we were pretty green and running a small business is a tough job.
"I think the major change is the increased number of both clients and competition. When we opened, we really were the only privately funded purpose-built rental kitchen in the city. There are way more people doing it now, and so many more people trying to get into the food business in general on the client side. And all of this is good for the Toronto food scene, which is one of the best in the world."
Service provided
"We've managed to provide a place for people to start and grow their own food business while we have grown our own consumer packaged goods business. We've been very fortunate to have, for the most part, really excellent clients who have helped us grow.
"It's also been really great to see people come in to our facility with an idea and either build their businesses using our facility or leaving to go and get their own bricks and mortar after they have gotten up and running."
Award-winning preserves
Manning's own preserves business, which she runs with her husband, is more than up and running. She has received a bundle of awards for her preserves including the gold medal at the World's Original Marmalade Awards as well as being honoured by the BMO Celebrating Women program in the category of Expansion & Growth in Small Business.
Lessons learned
"When we started our preserves business we were pretty green, and we made some mistakes along the way. So, we've just tried to pass that experience on, for what it's worth, to the likeminded food entrepreneurs who use our facility. A rising tide lifts all boats and we want to see the food scene in Toronto continue to grow; we are interested in the success of all of our clients.
"To be honest, we started this kitchen rental side of the business because at the time there really weren't any places where you could book shifts at a reasonable rate, get the time guaranteed, and show up to a clean station. We're not set up to take a part of your business or a percentage of sales."
Expansion of the product line
The company has recently expanded its product line to include a health beverage called Shrub, a new version of a 17th-century brew known as "drinking vinegar," for which cold-pressed fruit juice is infused with organic apple cider vinegar. "We're seeing a tremendous growth of Shrub," says Manning, adding that healthy beverages comprise the fastest-growing consumer category in the U.S.
"We are excited to be rolling out our products at Metros across the GTA and most recently Sobeys. We are hoping you will be able to find all of them at the Sobeys in Leaside soon!