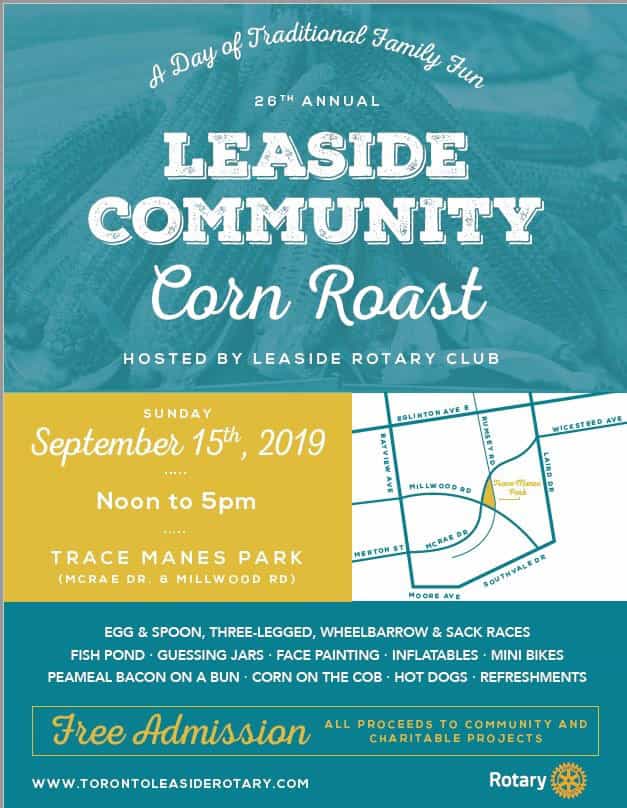 Do you have fond memories of running or watching a three-legged race, a sack race, or any of those other old-fashioned community picnic games? If so, make a beeline to the Leaside Community Corn Roast, hosted by the Leaside Rotary Club on Sunday, September 15. The event runs from noon to 5 p.m. at Trace Manes, with plans to feature the races between 2 p.m. and 4 p.m. All are free to enter, and there will be ribbons for the winners.
If you've been to the corn roast other years, you know all about the fresh corn and the inflatables for those under a certain age – all will be at the roast, along with the other favourite booths. Buy tickets to play fish pond, visit the guessing jars, or get your face painted. New this year will be peameal bacon on a bun to accompany the fresh corn.
For more information, see flyer image above. Flyers will also be sent home with children in local schools.