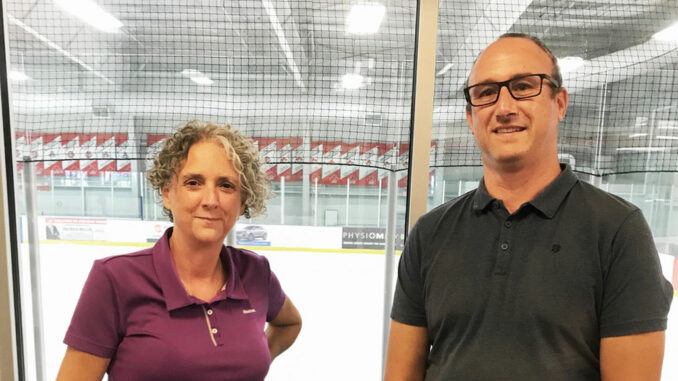 Leaside Memorial Community Gardens (LMCG) is open. For the first time in two years the headline is not about shutting down, or disinfecting, or rules, or lack of rules, or reopening.
With seven 'waves' behind us all, the grit and now resiliency demonstrated by LMCG and its user groups have ensured we are still standing! It's that same spirit that Leasider Dr. Ben Chan personifies in his entertaining and heartfelt cover of Elton John's popular song. It celebrates the resilience and determination of our local businesses and the same could be said about LMCG's amazing user groups (https://youtu.be/n8sQEXsFOlY).
On the path back to normal, the Toronto Leaside Wildcats hosted over 140 teams at their tournament in March. In late June the facility hosted three graduation parties for local schools (Rolph Road, Bessborough, and Northlea) helping Grade 6 and 8 students celebrate their accomplishments. And, at the end of the school year we hosted the second annual George Turrell Memorial Food Drive in support of the TNO Food Bank.
The rinks have been busy all summer long with hockey camps, ball hockey games, and roller derby practices. With the ice in the Grant rink going back in mid-August, Leaside Gardens is booked solid for the last week of summer with camps and team training leading into September and the return of programs from the Leaside Skating Club, Leaside Hockey Association, and the Toronto Leaside Girls Hockey Association.
The William Lea Room has been bustling with engagement parties, family reunions, birthday celebrations, memorials and weddings. Not to mention that bridge is back, as the Toronto Bridge Club returned this May with plans to expand to two to three times weekly in the fall. For those that didn't know, dozens of games are played at Leaside Gardens each week and new bridge players have an opportunity to learn the game.
Capping it all off is the welcome announcement that Leaside Gardens snack bar will re-open after Labour Day weekend and now accepts contactless payments for both debit and credit cards.
New board members, new management
On June 29, the City appointed three new members to the LMCG board of management: Lisa Villeneuve, David Bannon and Dan Teguh. Lisa is an alumna of Leaside Girls Hockey and went on to play hockey in the UK for the University of Oxford where she earned her PhD. She has worked in a variety of roles in the financial sector and is an active volunteer with non-profits. David coached minor hockey for many years at both Leaside and Victoria Village. He is a partner at Hicks Morley Hamilton Stewart & Storie, representing employers in all areas of labour and employment law. Dan began his career at Ernst & Young and is currently the CFO at HIRE Technologies.
Throughout the past year the board has been working to optimize its organizational structure – one that had remained largely unchanged since 1951 – to reflect the skills required to meet the needs of the post-expansion facility. The role of general manager has now been replaced by two new positions: Director of Operations and Director of Business and Finance. In January Shawn Mackay took on the operations role. He worked previously as the facilities manager for the Toronto Cricket Club and before that was a service technician for the Toronto Blue Jays. Shawn spends most of his spare time in rinks, soccer fields and baseball diamonds supporting his two sports-loving daughters, Charli (13) and Ali (12).
In May Jennifer Smith took on the business and finance role. No stranger to the facility, Jennifer was a member of the arena board for several years. A long-time volunteer in youth and adaptive sport (North York Lynx, Withrow Park Ball Hockey, Invictus Games) and past-president of the Toronto Leaside Girls Hockey Association, Jennifer has a background in business including leadership roles with Canadian and multinational publishing companies.
In addition to the new faces, there have also been departures. The LMCG board thanks former board member and treasurer Chris Forbell for his years of service and commitment to Leaside Gardens and former board member Jennifer (Jenni) Purves for her contributions.
Safety doesn't happen by accident
In preparation for the new winter season, visitors will notice several improvements designed to increase the safety of its users. There has been an increase in the number of drivers using the parking lot as a shortcut or throughway to Laird Drive, often with speed. To reduce this risk, new signage will help direct traffic and provide clarity (e.g., Stop, No Through Road, No Exit, Drop-Off Zone Parking). Speed bumps are being installed, parking spot lines are being repainted, non-functioning lights have been repaired or replaced, and the police and parking authorities will provide additional patrols for enforcement.
A second hygienic water bottle filling station has been installed on the lower level to complement the existing one on the upper level near the Pashby rink. By adding the second filling station, Leaside Gardens is on track to begin the move away from the sale of bottled water, which aligns the Gardens with City of Toronto recommendations.
Leaside Gardens considers the safety of users and staff its highest duty and obligation to the community. With the support of the Dr. Tom Pashby Sports Safety Fund, the Leaside Gardens Safety Committee works to champion safety initiatives with the goal of creating one of the safest recreational facilities in the province, if not the country. The committee comprises two LMCG board members, two nominees of the donors, and one nominee each of the LSC, LHA, TLGHA, and Hockey Extreme. LMCG's staff and the director of operations are also invited to join the committee.
The next major event on the committee's agenda takes place on September 28th when experts from Holland Bloorview Kids Rehabilitation Hospital Concussion Centre will conduct a concussion education seminar in conjunction with Rowan's Law Day. Now that our young athletes are returning to the ice, it is important for volunteers, coaches, trainers, instructors, administrators, parents and players to get the latest information on pediatric concussion.
I can confidently report that Leaside Gardens and its community of passionate users are brimming with optimism for the new upcoming season. Game on!
Attention all community-focused non-profits: Did you know that the big, Laird-facing full-colour digital screen is available for use by not-for-profit community organizations to promote your events at no cost? Contact the main office for more details.