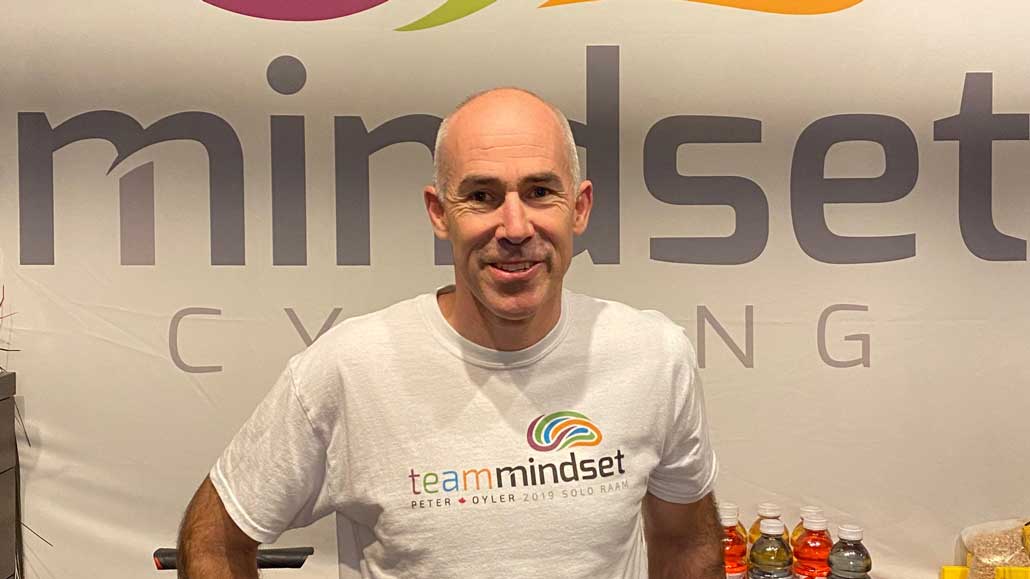 What's YOUR mindset?
Peter Oyler hopes you'll want to answer that question at the new incarnation of his business, mindset CYCLING, on Industrial Street in Leaside.
Recognize the name Oyler? Yes, this Peter Oyler is the son of Peter Oyler, who was an alderman in the Borough of East York and on Metro Council in pre-amalgamation days.
Full disclosure: I have known Peter since he was in pre-school, more than a few years ago now. He grew up in Leaside and attended Rolph Road, Northlea and Leaside High. He then went to Lakehead for his BA and obtained teaching qualifications at Western, but realized that his real passion was sports, both as a competitor and a trainer/coach.
Evidence of his athletic prowess? Peter completed 13 Ironman triathlon competitions, then switched to ultra-distance cycling just for a change of pace. He participated three times in the Race Across America, an ultra-distance road cycling race held across the United States, but says he has finished with that too. These are all gruelling physical and mental challenges that get even more difficult as the body ages. "Enough is enough," says Peter.
He has spent the last 12 years running on-site cycling premises. The end of his lease at his previous location and the pandemic arrived at about the same time. So, now at the new location at 42 Industrial, there will be virtual cycling sessions, hands-on, one-on-one strength training, and bicycle tuning and repair on offer.
A number of Leasiders made the trek along construction-mad Eglinton and winding backstreets to reach Peter's previous location. The new mindset CYCLING is much more convenient. As the owner, coach and mechanic, Peter has welcomed cyclists of all levels to his studio, and is proud that people seeking elite training, or those just wanting to add a bit of structure to their cycling program, all feel welcome in the community he has created. As well, as one of the founding members of jack.org, which raises funds to help end the stigma surrounding youth mental health, Peter and his clients have participated and raised money in the annual "Jack Ride."