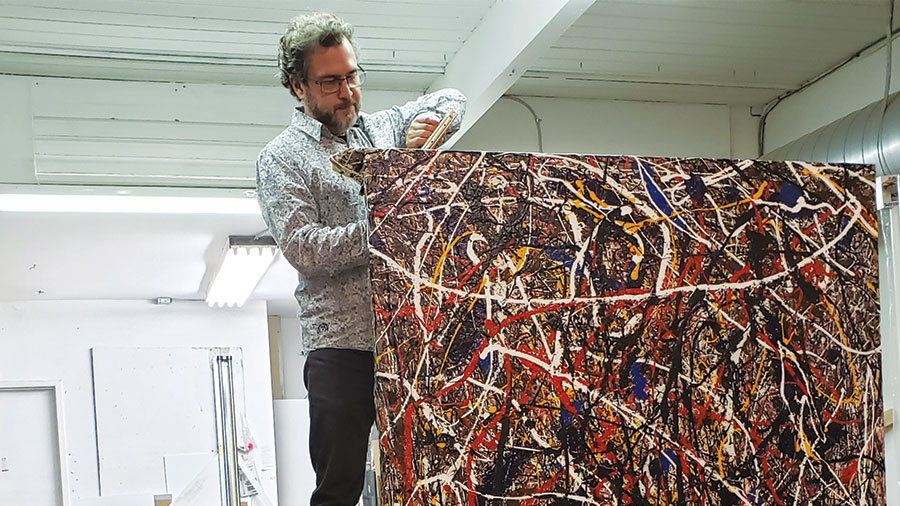 It took Michael Leonard a long time to find just the right location for his State of the Art Gallery at 1541A Bayview Ave., which opened in 1999.
He was looking for somewhere he could live and work, in an area that "had community," felt friendly, and on a "better street." He also didn't want to locate in a traditional gallery area like Yorkville, but instead wanted to be "a more accessible type of gallery where you didn't have to go out of your way to find great Canadian artists or attend private events." Bayview came out the winner, in part because of the wider sidewalks. And the name itself is "a play on words and trying to be somewhat memorable."
Michael has no formal background in art, but he has always enjoyed sculpting, carving and painting. He likes to be creative, but "my things are for me" and are not for sale in the gallery.
State of the Art Gallery mostly represents contemporary, living, Canadian artists. His artists are people "committed to being painters – not amateurs." Michael prides himself on being a "stable gallery" as opposed to a "showing gallery." He has had the odd show of a particular artist, but that isn't what his gallery is set up to do.
Framing is an integral part of the business. Of course, he frames pictures, but he has also tackled crackers, cigarettes, a number of collections of significant objects – and on several occasions, a tree of life with prints made from placentas.
And then along came Covid, and for a retail business not deemed essential, big changes were necessary for survival. As Michael says, "you need to adapt to what the world throws at you."
One change that he anticipates making permanent is having the gallery "Open by Appointment." This means that when you come and are discussing a possible purchase, or how to frame something, there are no interruptions from others who happen to be passing by. It also means that he can then more easily go off-site to consult with a client. As well, his "approval policy allows you to take a work home and view it in your surroundings to ensure you have chosen well." And if it isn't the right one? When it comes back to the gallery, it goes into quarantine for 10 days, just to be safe.
The store's website has become a greater resource, with the ability to showcase the many artists the gallery represents. Many of you will recognize the work of David Crighton, who does fine art giclée prints. Two in particular are favourites of mine – "Leaside – South Bayview 2000" and "Bayview Ave – Leaside 2020," with his version of notable Bayview businesses and buildings. www.stateoftheartgallery.ca.