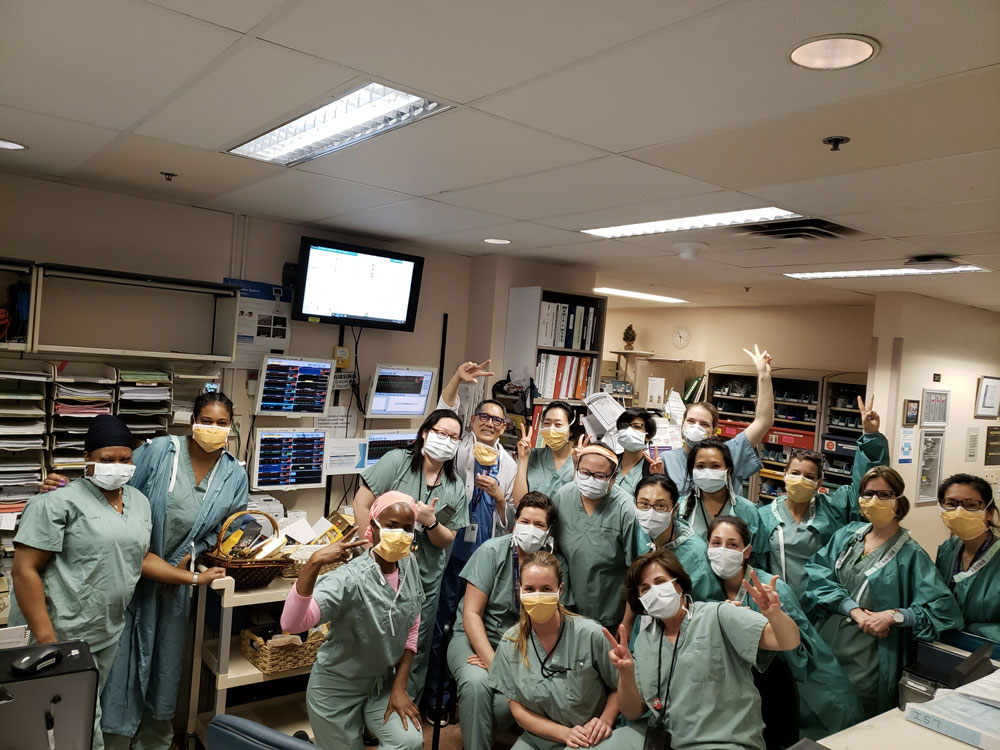 There's no sugar-coating it. The Covid pandemic has brought unspeakable devastation to people's lives. It's been a long, rough ride for everyone.
So, when someone brings joy to others during these times, it's worth not just noting, but celebrating.
Such is the case with Leasiders Rebecca Pribaz and St. Michael's Hospital ICU nurse Debbie Snatenchuk.
Both have made tremendous efforts to support the food bank in Thorncliffe Park, each in her own remarkable way.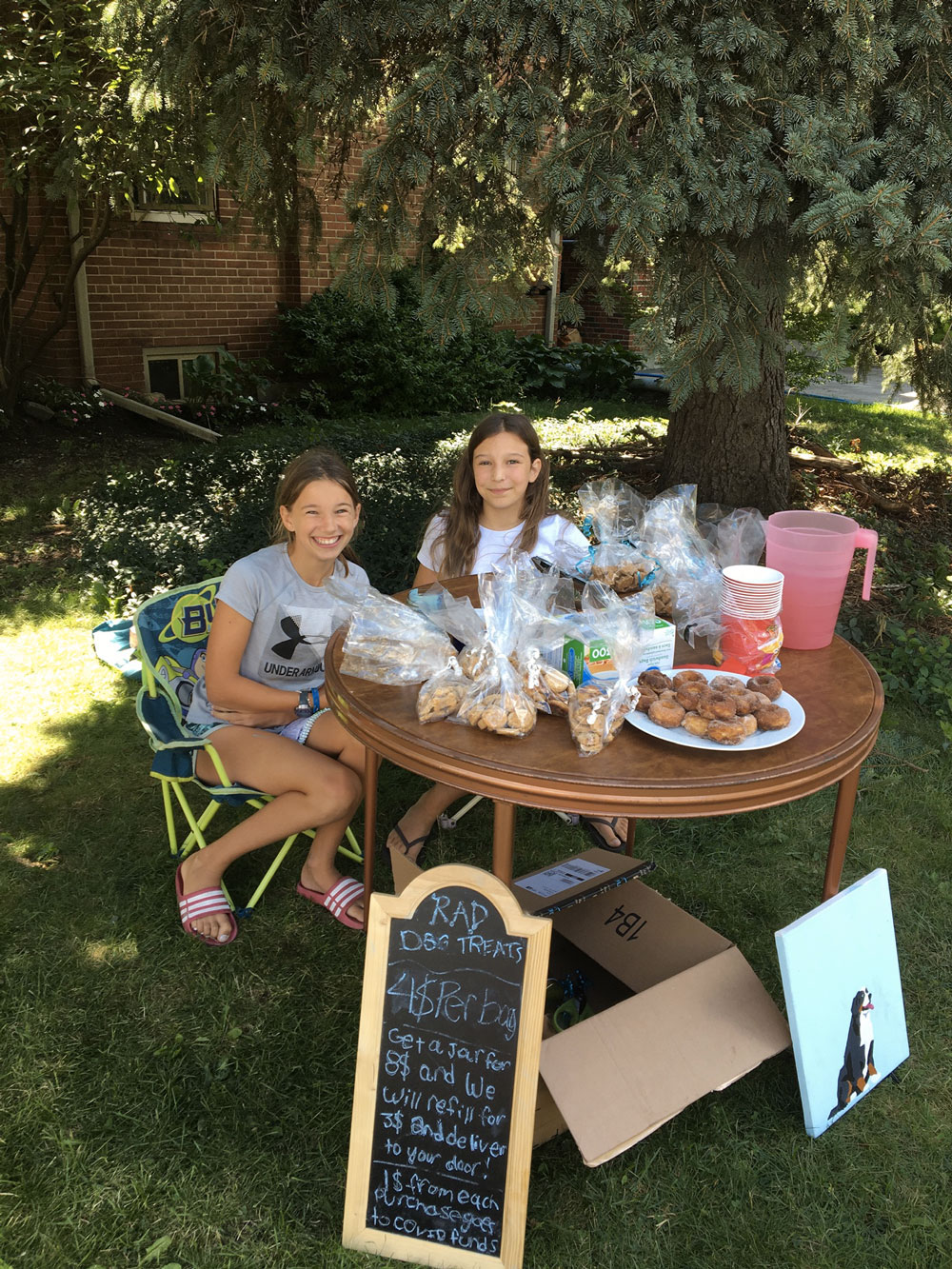 Rebecca Pribaz
In the spring of 2020, the Pribaz family welcomed Ozzy, an Australian Shepherd puppy, into their family. Searching for dog treats with the most natural ingredients, Rebecca and mom, Sue, decided to develop recipes of their own.
After settling on their concoctions, Rebecca and friend Audrey Schwertfeger, both 11 years old, set up a stand in North Leaside and under the name R.A.D. (Rebecca.Audrey.Dog Treats), began selling their treats to passersby.
Using their ingenious sales savvy, the Northlea students set up their booth close to the entrance to Serena Gundy Park (a.k.a. the entrance to the dog park) and quickly picked up clients.
Rebecca has continued the business to this day, filling orders for long-standing and new clients.
Quickly amassing money from sales, Rebecca felt that "money doesn't mean as much for me as it would for others," and opted to give the proceeds from her sales to those who would need it more.
Hearing her mother speak about the TNO Food Bank in Thorncliffe Park, Rebecca decided that as a nearby neighbourhood in need of food for its families, she would direct her money to the food bank. She has since been making biweekly dropoffs of money to a food bank contact and is continuing to provide her highly sought-after dog treats to her faithful clientele.
Want to check out her business? She's on Instagram at rad.dog.treats.
Debbie Snatenchuk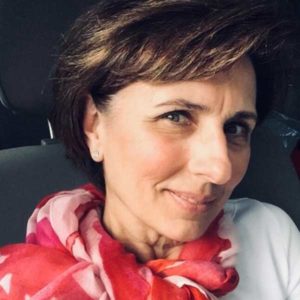 For 34 years, Debbie Snatenchuk has loved her job as an ICU nurse, which she describes as "fast paced" and a job in which close collegial connections are made. Snatenchuk is a hard-working and empathetic professional whom patients have been fortunate to have by their side.
But for her, as for all others working on the front lines with Covid patients, this pandemic has been unlike anything she has ever witnessed. Treating an unprecedented number of patients young and old struggling against a terrifying infectious disease has left Snatenchuk exhausted, and at times feeling hopeless, but still resolute and dedicated to her patients.
Yet through it all, she and her colleagues have remained thankful that, while others were facing devastating and crippling unemployment, they have had jobs.
With so much suffering in their midst, Snatenchuk rallied her team knowing that they all needed something positive on which to focus. During December, the ICU team sponsored six families and held a food drive to support the TNO food bank.
For her, this was an opportunity to "do something small that would make a huge impact on others." And the team has made a huge impact. Delivering bags upon bags of groceries, Snatenchuk and her team have helped provide multiple meals for families facing food insecurity.
Neighbours helping neighbours. It's always worth celebrating.