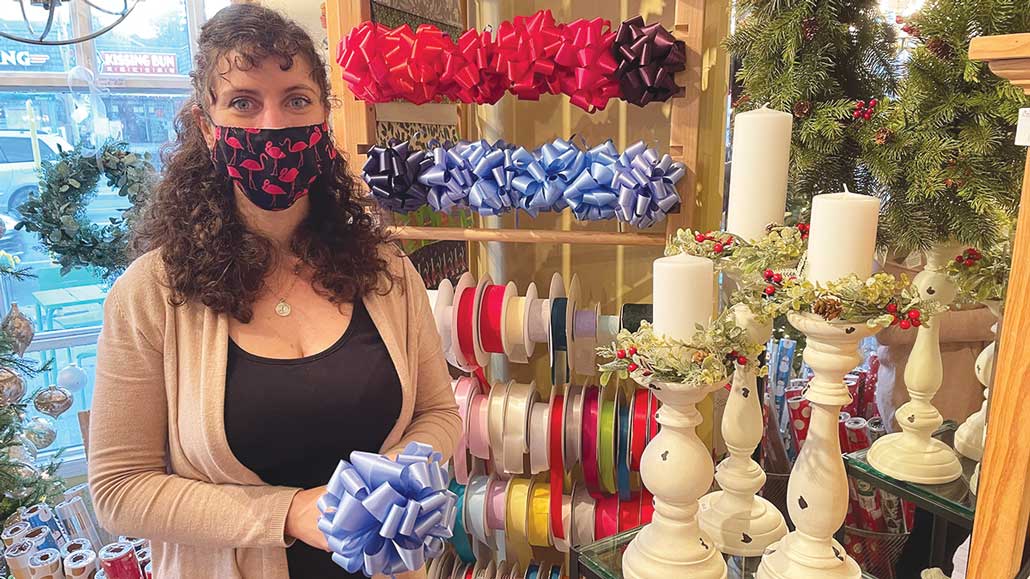 Write Impressions, the popular stationery store at the corner of Bayview and Millwood, has been attracting shoppers with its inviting window displays since 2000, making it one of the older businesses on our high street.
Shop owner Cheryle Challe opened her first Write Impressions in Hamilton in 1986. She followed that with a second store there, and then added one in Oakville in 1999. With her success in Oakville, Cheryle decided to continue expanding her business with a suitable location in Toronto. She was pleased when her real estate agent found the Bayview location with a neighbourhood and demographic very similar to Oakville's. Cheryle subsequently opened shops in Bloor West Village and Waterloo, but in the last few years has downsized to just the Oakville and Bayview locations.
Initially, the Bayview store focused mainly on stationery products and pens. But given the vibrant nature of the community and the enthusiasm of the customers, Cheryle decided to add more home décor items such as napkins and candles – to accommodate Leasiders' penchant for entertaining – as well as silk flowers, tea towels and children's toys. She believes that once a store has found its niche, it becomes a "habit for customers who trust your taste." Cheryle believes her shops have evolved from stationery shops to the lifestyle category of retail.
As with many businesses, Write Impressions has faced some challenges, especially during lockdown. But Cheryle's staff – Ken, the manager, and Ana, the sales associate – kept curbside shopping going by displaying more products in the windows and organizing binders and baskets of sample cards for customers to peruse. Their efforts paid off in the continued support of their clients.
In fact, both the window and interior displays have been key to attracting and retaining customers. Cheryle explains that she and Ken love "merchandising and making everything look beautiful and simple" to show customers how to create their own look. It is not surprising, then, that the store has been the recipient of Leaside Life's "Best Holiday Window" award in the past.
In addition to refreshing her displays, Cheryle introduces new products to keep customers interested. For example, a line of bath and skin care products, seasonal decorations, kitchen items and vegan purses have joined the regular stock. Jigsaw puzzles have gained in popularity during the pandemic, and teddy bears and fountain pens are enjoying a revival. The biggest sellers, however, are still cards, napkins and candles.
Even with supply chain issues, the store these days is busy with people admiring the festive decorations and scooping up unique tree ornaments, cards, gourmet popcorn and seasonal décor items. Perennial favourites are Frasier Fir candles and soaps, which disappear quickly every year.
Sales associate Ana credits Cheryle's "aesthetic vision, great personal taste and eye for quality items" for the store's success. Ana enjoys "helping people put something special together and finding the perfect gift," and she compares the store to "a village shop where people can catch up with their neighbours."
Cheryle says her success stems from hard work, love of the job, "amazing staff" and loyal customers. She feels rewarded to be "an integral part of the neighbourhood."