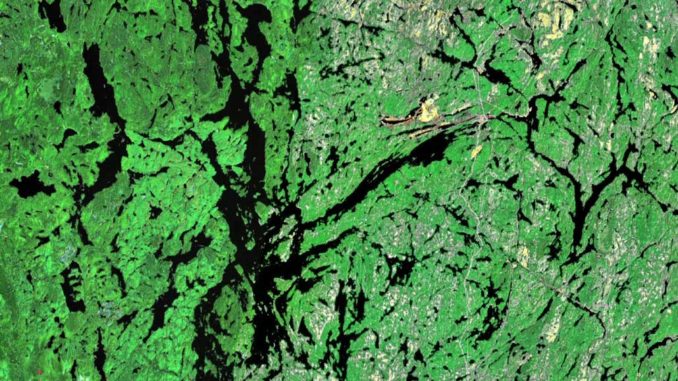 With June upon us, and the hazy days of July just around the corner, my mind turns back the clock to what my twin brother Tim and I always considered the best three weeks of our year as kids. (Okay, maybe Christmas came close.) They were the weeks we'd spend at Camp White Bear on a 20-acre island in the remote and nearly untouched southwest arm of Lake Temagami, about 100 kilometres north of North Bay on Highway 11. Tim and I had an early start when it came to summer camp. Our father was camp doctor at White Bear, so we started spending summers on the island when we were 18 months old. We didn't waterski that first summer, but I'm told we did everything else.
We first attended as fully-fledged campers at the age of six. With 95 boys between the ages of six and 15, what could go wrong? In short, we had a blast every summer. We sailed, swam, ate, canoed, waterskied, fished, ate, camped out, played ping-pong, learned archery, sang camp songs, did arts and crafts, and ate. Did I mention we ate? A lot. Jim and Flo were the husband and wife cooking team. Both had apple-doll faces and seemed to me to be in their 80s. They were an amazing couple and their three squares a day were memorable. We had pie almost every night for dessert. I still love pie.
There were sing-songs in the dining hall at lunch and often at dinner, too. Not every camper, or even many campers, were blessed with perfect pitch. In fact, when singing Mountain Dew, Gunderback's Machine, Allouette, or any of our other all-time favourite camp songs, the 95 campers sang in 46 different keys yielding a dissonance reminiscent of Shoenberg at the peak of his atonal powers. But we didn't care, we loved it.
When Tim and I were 15, my father again served as camp doctor but this time during "girls camp" (you know, when all the boys vacate the island and the girls come up for their three-week stint). Through some providential miracle, Tim and I were invited to work in the kitchen during girls camp. We were the only 15-year-old boys marooned on an island with 95 girls. Again, I say, what could go wrong? To cut to the chase, nothing happened. Nothing. Nada. Occasionally during the sing-song after lunch, the chant would start: "We want the kitchen boys, we want the kitchen boys!" Well, we couldn't leave them hanging. They wanted us! So, we'd prance out of the kitchen and into the dining hall, take a bow, and retreat to our dishwashing to a chorus of what seemed to us to be rather lascivious hooting and hollering. Much to our lasting regret, they really didn't "want us" in that way.
Part of our job as kitchen staff was to ferry the day's garbage over to the dump on the mainland in a metal outboard. The camp director warned us that we might occasionally encounter a bear at the dump. By "occasionally" he clearly meant "every day." Even on our first visit to the dump, Hector, an aging, half blind black bear was waiting for us. I didn't see him until I was well up the path to the dump bearing four garbage bags. Hector just stood there on his hind legs with his nose in the air relishing the aroma of leftover beans and wieners sloshing around in the bags I was bearing. Then he dropped to all-fours and headed my way. I dropped the bags and sprinted back down the path at a velocity just shy of the speed of light. Sacrificing me and saving himself, Tim was already backing the boat away from the dock without me, which meant I had to leap a good 10 feet or so to land in a heap in the bow.
While we seemed to have gotten off on the wrong paw with Hector, we came to know him quite well by the end of the summer. So many memories, so little space in this column.
It's safe to say that summer camp on Lake Temagami had a significant impact on us at a time when we were still learning who we were. Most of you who have been to camp probably know what I mean. While we hated to leave camp every summer, we were also excited about returning to Leaside where I could take the garbage out and only have to worry about raccoons. I still kind of miss Hector.