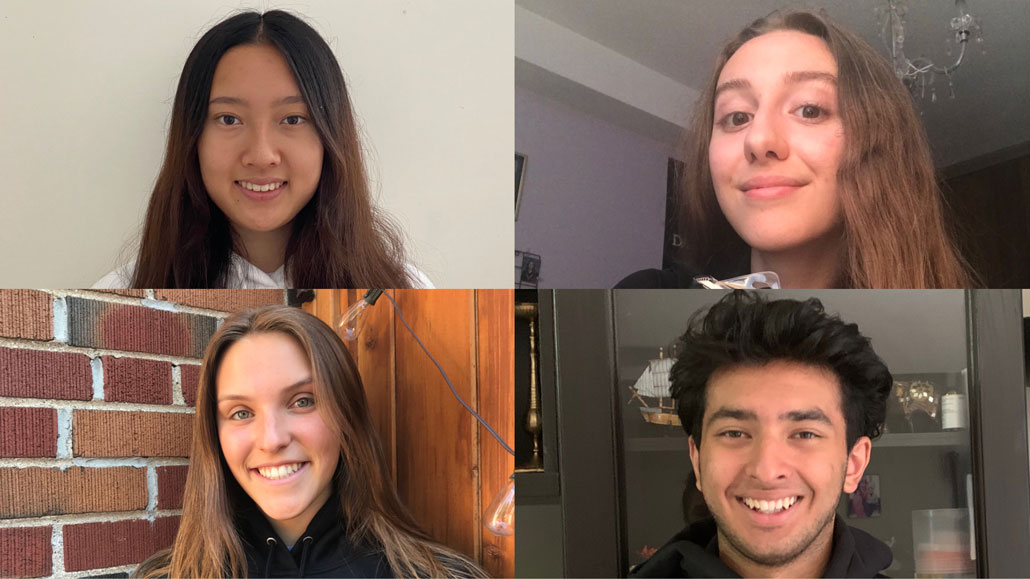 Leaside High School's Class of 2020 impressed Denise Wilson, the retiring head of guidance, with their hopeful, positive and mature attitude while dealing with a difficult end to their graduating year. This closeknit group supported each other to complete their year successfully, creating new traditions along the way and demonstrating great resilience. Here are four high-achieving representatives of their class: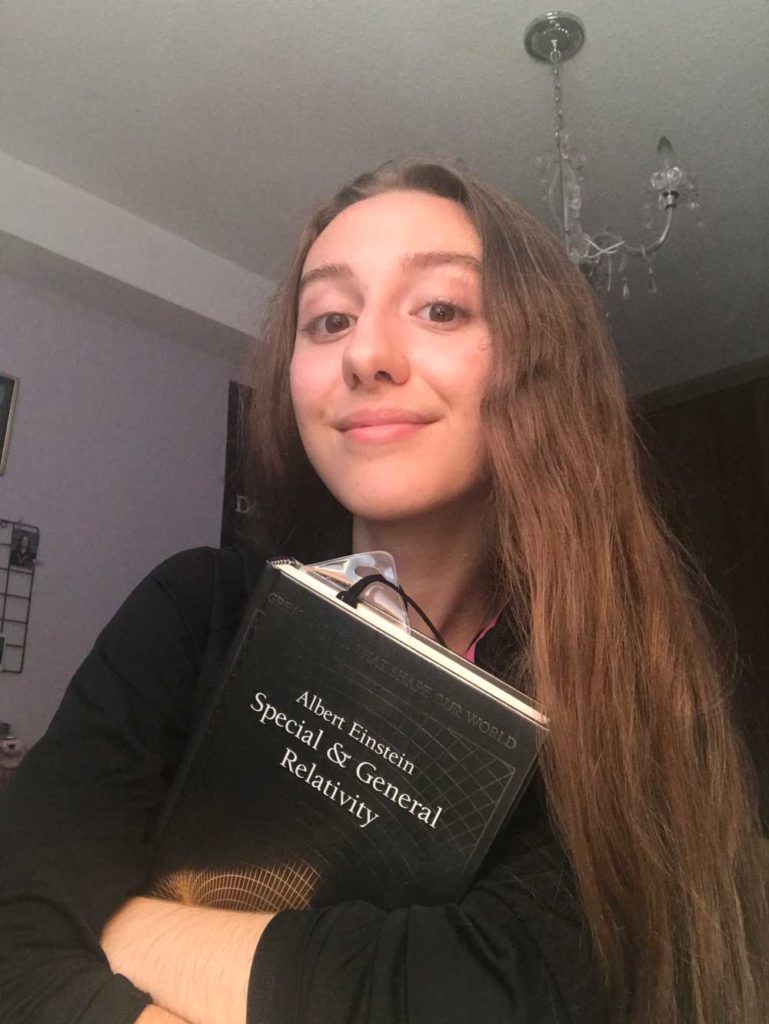 Katerina Benevides has had her sights set on the stars for years and now, with an entrance scholarship to the University of Toronto, she will study in the Astronomy and Physics Specialist Program as a stepping stone to her dream of working in the space program.
Katerina is well-prepared for this goal as she is one of the youngest members of the Royal Astronomical Society of Canada and of York University's Allan I. Carswell Observatory Research Centre where she gives lectures to a variety of academics about astronomy and telescopes, conducts tours, and does research.
In addition, Katerina speaks many languages and has been a Spanish teacher's assistant for several years. She was also on the archery team and is a musician specializing in the piano and trumpet. She managed all these accomplishments while maintaining an academic average in the mid-90s throughout high school, and a 94% average this year.
After earning her undergraduate degree, she plans to pursue a master's degree and a doctorate in astrophysics with her ultimate goal of becoming an astronaut. She would also be happy as a computational and theoretical astrophysicist at NASA or the Canadian Space Agency.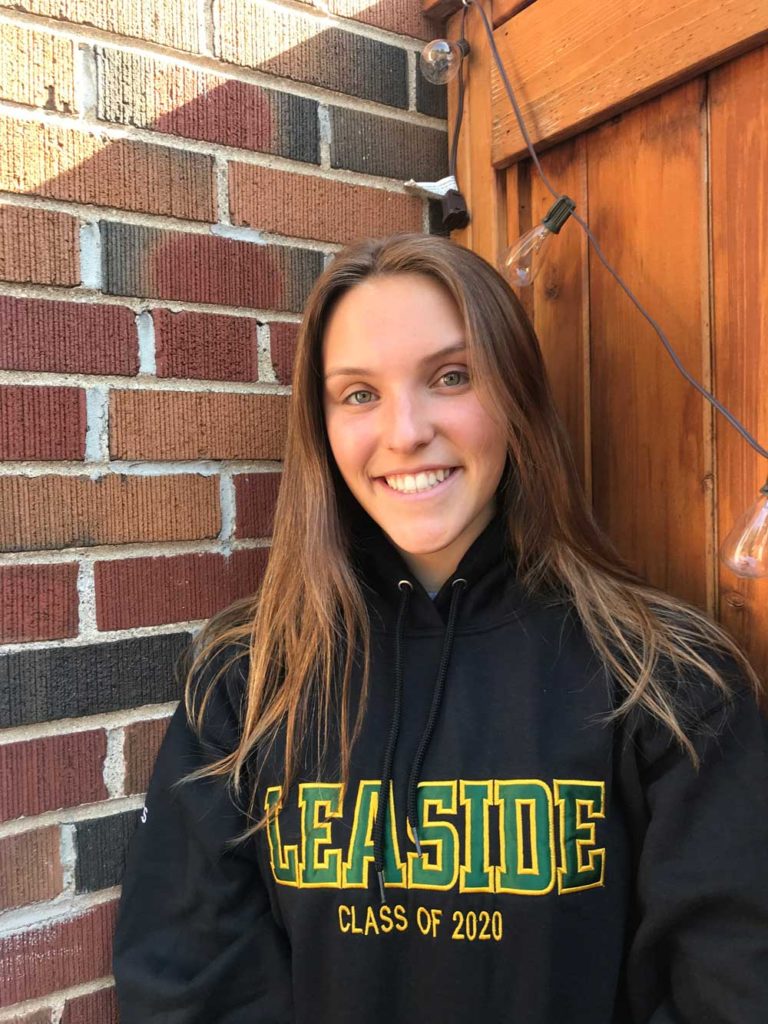 Delaney Brookes won a Major Renewable Entrance Scholarship from McGill University worth a total of $12,000 over four years. Delaney credits her earlier plan to study in the UK with motivating her to achieve high marks and graduate with a 97.8% average.
At McGill, Delaney will be studying in the Biology, Biomed and Life Science Program. Her plan for the future is to pursue graduate studies and take up biological research.
Delaney explains that her science courses were her favourites and praises her teachers for doing "an amazing job of simulating a university atmosphere by having students research, prepare and design their own labs."
During her years at LHS, she was involved in volleyball, peer tutoring, a community service group and student council. Outside of school, her favourite pastime was playing the piano. She says her love of the piano helped her to develop confidence, determination and presentation skills, all of which will serve her well in the years ahead.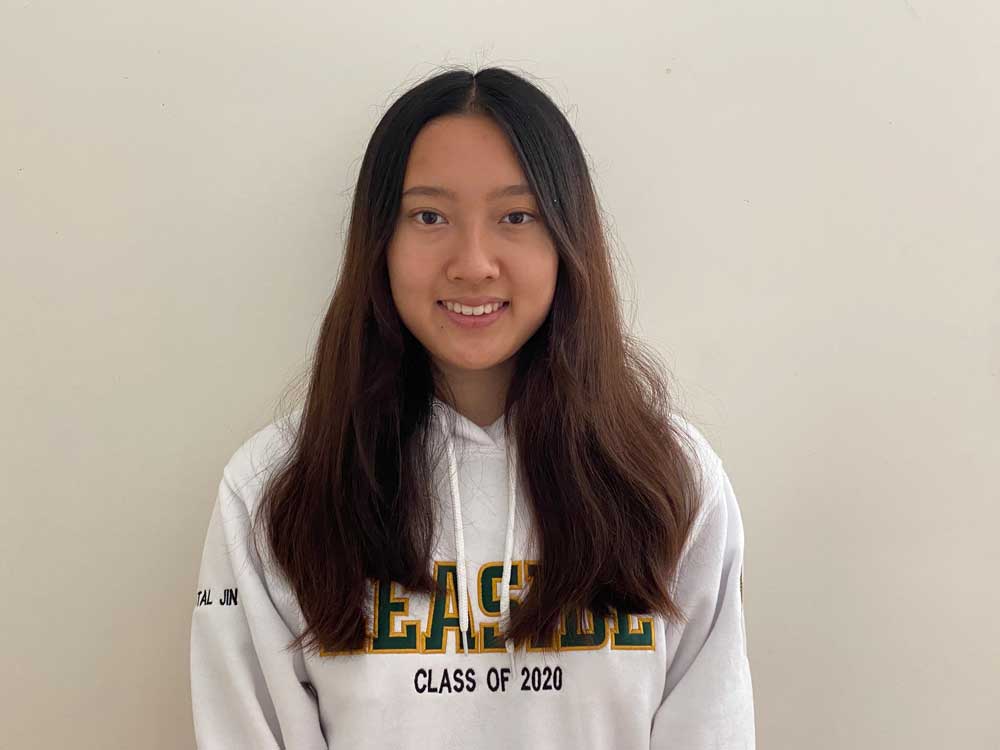 Crystal Jin, accepted into Engineering Science, received the University of Toronto Scholar Award of $7,500 and the Dean's Merit Award of $2,500 for students in the Faculty of Applied Science and Engineering. In addition, she won the Canadian Federation of University Women Scholarship – Leaside/East York, valued at $1,500.
While earning marks in the mid-90s throughout high school and 97% in Grade 12, Crystal was heavily involved in the Robotics Club and co-founded an all-girls team that earned several awards. She also participated in the DECA business club, co-founded the debate club, and was on the golf and field hockey teams.
In addition, Crystal took part In Junior Achievement, a program in which students create their own start-up companies. One of her companies was an esports platform that won five group awards. She also took part in several case competitions, winning three more awards.
During her university studies, Crystal hopes for a co-op placement abroad, is considering an MBA, and launching her own start-up in the future.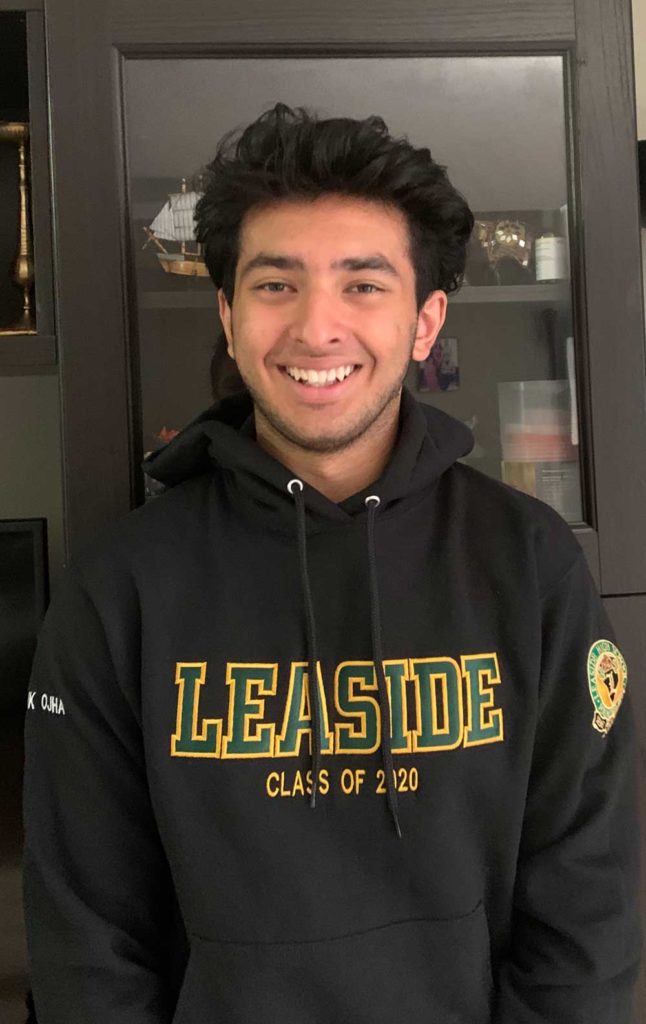 Shashank Ojha won the prestigious Schulich Leader Scholarship worth $100,000 to study engineering at Queen's University. He was Leaside's nominee because of his exceptional level of involvement in school and extracurricular activities and outstanding academic record, with marks consistently in the 90s and a 92% average this year. He also received the Horatio Alger Scholarship worth $5,000 and the Merit Award for $1,000.
Shashank's major school activity was leading the Vex Robotics Team through many competitions and qualifying for World Championships as the only team from the TDSB two years in a row. Other activities included basketball and dragon-boating, the DECA club and various math and programming contests.
Outside school, Shashank designed robotics courses for students at the learning centre RoboEDU East York and volunteered as a camp counsellor and swimming instructor at the YMCA for more than 300 hours.
Shashank is already using his networking skills to help establish platforms where Schulich winners can communicate and work on projects together. Once he completes his degree in mechanical engineering, he hopes to work in biomechanics and specialize in the field of human integration with technology.
All of these exceptional students appreciated the school's welcoming environment, variety of courses, clubs and sports, and their supportive peers. They were especially grateful for the encouragement and guidance of the caring staff who prepared them for university and inspired them to reach their goals. Congratulations!