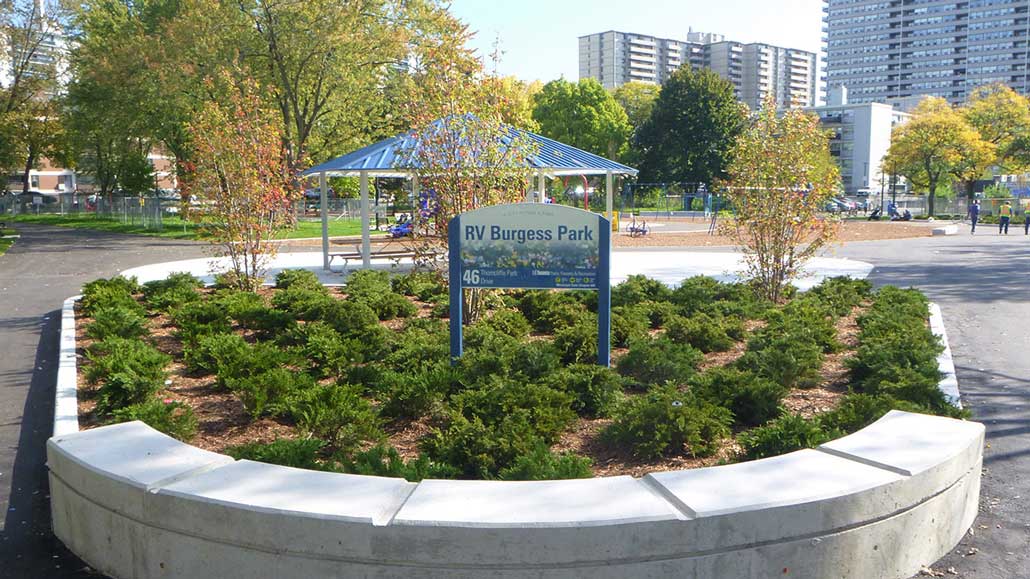 To the adults and children who go there to socialize and play, R.V. Burgess Park at 46 Thorncliffe Park Drive is a popular and valued community asset. But like many other civic landmarks in Toronto and elsewhere, it bears the name of someone whom many people no longer recognize. Who was R.V. Burgess? And why was a park named after him?
Richard V. Burgess was arguably one of the most important and knowledgeable municipal officials in Leaside's history. For over 30 years – from 1929 to 1962 – he served as Leaside's Town Clerk and Treasurer, responsible for implementing the Town Council's policies as well as managing and reporting on its finances. Throughout the years when Leaside operated as a separate municipality, he was the right arm of its government – the equivalent of a company's chief operating officer.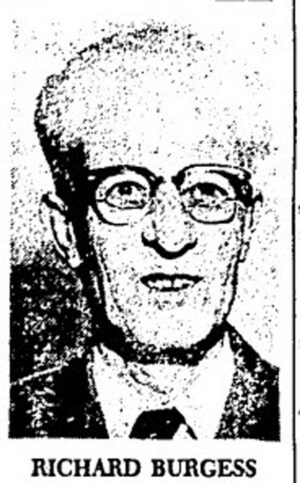 Burgess's duties and responsibilities were extensive – and exhaustive. He seems to have done everything, from managing municipal tax rates and communicating the town's election dates, to reporting on fire inspection and safety procedures, developing regulations for TV antennas on house roofs, managing land expropriation for infrastructure development, overseeing the town's relief efforts during the Depression, and providing and analyzing zoning information…and much more.
He was frequently quoted in both the Globe & Mail and Toronto Star on issues relevant to civic affairs, such as automobile speed limits, alcohol permits, mail delivery, noise regulations, transit services, and police salaries and compensation. The Globe called him "the reigning authority on municipal affairs."
And, as if his official duties were not enough, Burgess was also treasurer of the Leaside Lions Club and a member of the Leaside Volunteer Fire Brigade. In 1952, he was appointed Justice of the Peace for York County. In his spare time, he raised chickens, which he exhibited in competitions at the CNE.
Burgess lived most of his life in Leaside, moving here from East York in 1931 and residing at 72 Donegall Drive until his death in 1970. He was well known in the community, earning the nickname "Mr. Leaside" for his vast knowledge of local municipal history.
After his retirement in 1962, people continued to draw on his institutional memory. In 1963, Leaside Mayor Beth Nealson asked him to assist the council in drafting an anti-amalgamation brief opposing Leaside's merger with other municipalities. And in 1964, he played a major role in determining that an antique mayor's chair thought to have belonged to Leaside since 1917 was actually a gift to former Leaside mayor Howard Talbot which originally belonged to the town of Yorkton, Sask.
Acknowledging his long and valued service, the Leaside Council announced in June 1963 that a park in Thorncliffe would be named in his honour. This of course was R.V. Burgess Park – which in 2010 the Toronto Star called "a miracle" and "a model for what our public parks can be." A model park bears the name of a model public servant. Sounds like a fitting legacy for a man who contributed so much to his community.
This article was guest contributed by Ted DeWelles, Leaside Heritage Preservation Society.