Finding a tee time this year was harder than locating a pack of toilet paper. Golf is awesome! But it's also one of a dwindling number of activities not cancelled due to COVID-19.
Many athletes have seen play in their sport of choice either modified or cancelled.
We checked in with some of our formerly-profiled Leaside athletes to see how they, and their sports, have pivoted during the pandemic.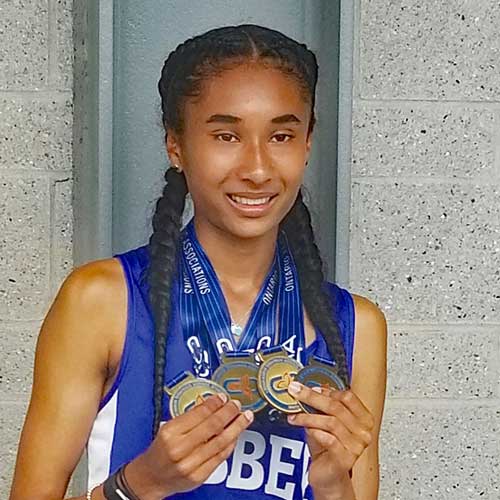 Lucca Agate
In the 2018 Ontario Federation of School Athletic Associations (OFSAA) track and field championships, Agate took home gold in each of the 100m, 200m, 400m, and relay distances, and led her school to win the OFSAA championships for women's teams in the Junior division.
Agate was recruited to the Miami University Track and Field team this fall. While the team is currently not allowed to practise with their coaches and meets have been postponed until the spring, Agate is still staying focused by completing daily workouts with team members.
Majoring in kinesiology, Agate is attending half of her classes in person and half online.
Between working with the track team, which, she says, has been "super welcoming!", and meeting schoolmates from across the globe, Agate is loving university life.
COVID may have changed how she imagined her first year of university would look, but it has not dimmed her determination to be the most prepared athlete when competition resumes.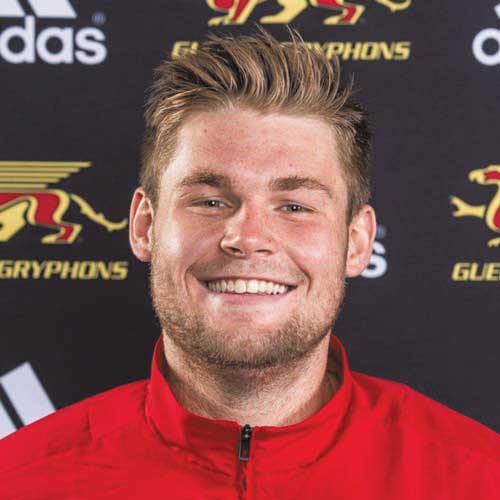 Coulter Woodmansey
In April of this year, Coulter Woodmansey was the first Canadian university football player to be selected in the 2020 Canadian Football League (CFL) draft. Going fifth overall to the Hamilton Tiger-Cats, the University of Guelph captain made his dream of a career in pro football a reality.
Then came the pandemic.
With the CFL having suspended all games this year, Woodmansey has had to focus on training while working full time.
As he is trying to limit his bubble, Coulter is training in his home gym rather than in Ti-Cat facilities, with programs provided by the team, which, he says, "has been great with teaching and communication through the whole process."
While COVID definitely affected how he envisioned this fall, Coulter has become the full-time marketing manager and site supervisor for GPW Construction, applying the knowledge gained through his Bachelor of Commerce, Real Estate and Housing degree.
And when the CFL returns, Leaside's footballer will be as strong and focused as ever to take on the offensive lineman position he earned.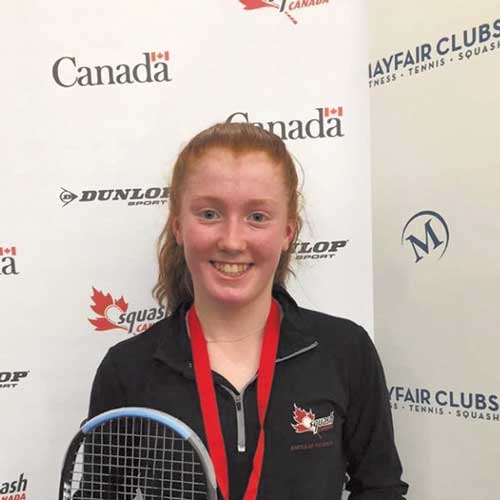 Molly Chadwick
Molly Chadwick picked up squash at the age of 8 and by 11, was playing provincially. The following year she rose to the national level and has captured the national championship four times (including the past three years).
In May of 2019, Squash Canada chose Chadwick to represent Canada in the World Junior Squash Championships in Malaysia.
As the pandemic struck, Squash Ontario and Squash Canada cancelled all events for the remainder of 2020.
To keep in top playing form, Molly has been training with pods of 10 players under the supervision of a coach. To maintain her regular number of training hours, she plays solo games on the court, and off-court does conditioning work with her trainer.
As the 17-year-old is in her last year of high school, she is extremely thankful that "most of the recruitment for squash happens in Grade 11, so (college) coaches have an idea of skill level before deciding on recruits in Grade 12." She has been talking with coaches at many of the top squash schools, including Princeton, Stanford, Harvard, Columbia, and Penn.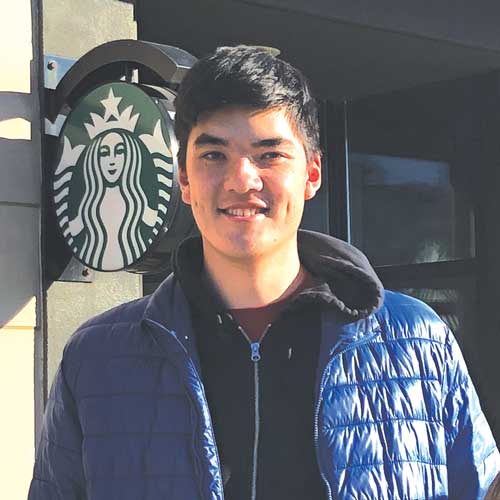 Zach Edey
After picking up the game of basketball at the age of 15 in the fall of 2017, Zach Edey was recruited to Team Canada only six months later. The 7'3″ centre completed grades 11 and 12 at IMG Academy, the world's largest multi-sport training high school, and after receiving offers from, among others, Santa Clara, Baylor, Minnesota, Tulane, Western Kentucky, and Seton Hall, Edey chose Purdue University to continue his basketball journey.
The NCAA has pushed the season starter back to November 25th. In the meantime, Zach and his team have been on the court and lifting weights five days a week. He's lost 20 pounds since the beginning of the semester and is a faster, and even more dominating, presence on the court.
To keep players as COVID-safe as possible, the athletes have been housed in pods of only their teammates. For Edey, this has fostered a closer bond with the players and contributes to what he calls "the family atmosphere" of the team.
Zach would eventually like to be a writer, but in his first year is taking a wide variety of courses, half of them online.