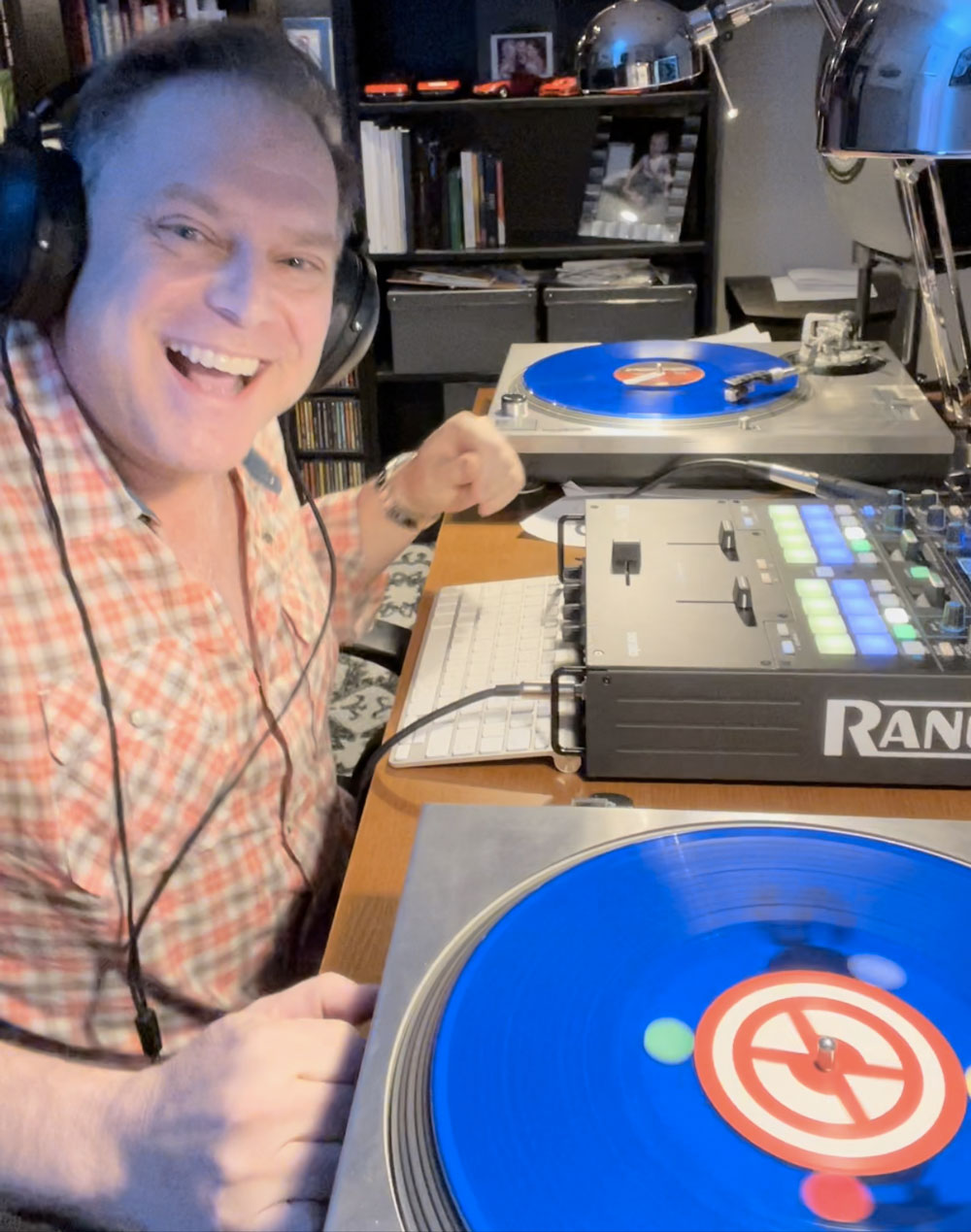 Taking a walk down memory lane recently, I was reminded of the many Saturday nights my teenaged friends and I spent in the darkened high school gym listening to the DJ spinning tunes while we avoided dancing. Those days are long gone yet Leaside has its very own DJ determined to get the party started and have us up dancing every Saturday night.
Leasider Peter Kostandenou describes himself as "a successful software entrepreneur with a side hustle that brings me pure joy." He is the talent and local celebrity hosting DJ Revival on Tik Tok every Saturday night. And his show has legs. "In just eight weeks DJ Revival has gone from 20 viewers joining my first show to over a thousand in the chat, which usually translates to approximately 10,000 viewers," he said.
Peter is a community contributor who still marvels that "my community stretches well beyond Leaside's borders with followers from Brazil, Japan, UK, Germany. They return every week and comment that I lift their spirits by playing music they enjoy. I've inadvertently built a community among my fans." And when you tune in to DJ Revival, you'll see how Peter's entertaining enthusiasm encourages fans to get up and shake a leg.
"My fan base is growing steadily. Many fans text me and talk music, make music suggestions, ask for more shows and my advice on mixing songs, which is an art I really enjoy. I'm flattered that a few other Tik Tok celebs want to partner with me and I've even been offered a flight and first-class accommodations in Abu Dhabi to be the DJ at a wedding, which I've politely declined."
Asked about his first show Peter admitted, "I was nervous. I've had this music set up in my home for ages so I didn't need to create a set or assemble equipment. It was all here, as I've been entertaining myself and relieving my stress over the years by heading down to the basement and mixing and playing my music. My nerves were related to how I would be received as I was planning to share something I love with complete strangers."
He added, "With encouragement from my wife and friends, I decided to go for it and am so glad I did. I am enjoying myself so much and there seems to be a public who is enjoying coming along for the ride."
Peter explained that he's always been a high energy person who now gets so much enjoyment out of his Saturday night DJ Revival Tik Tok parties. "Tik Tok is about entertaining, and regular people like me offer their skills and talents for others' entertainment and learning. Like the cooking shows that teach us how to prepare a meal in 15 minutes or the amateur comedian telling jokes. All welcome offerings during Covid, in an effort to entertain and bring joy to others. So, I urge you to put on your dancing shoes and tune in on Saturday or even start your own Tik Tok revolution like I did."
Ready? Check out https://www.tiktok.com/@dj_revival