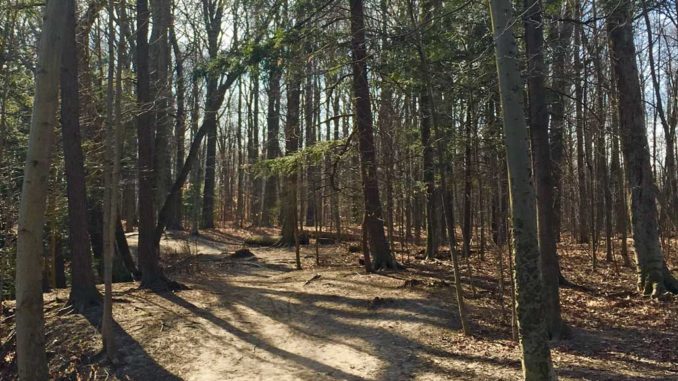 For the first time ever, I spent the entire summer at our cottage – some might call it a cabin – on Glanmire Lake. Our environmental footprint is small as we are off the grid, powered by solar; we have no grass to water; we have a rhubarb patch and small vegetable garden; we compost; and our HVAC consists of opening and closing curtains and windows. 
My daily litter picking-walks around Trace Manes Park are replaced by 'forest bathing' along the cottage road, looking for wildlife and swatting at blackflies, mosquitoes, horseflies and deer flies. And our Thursday morning ritual of putting out the garbage and recycle bins is replaced by a dump run to the local landfill site on Wednesday or Sunday.
If you ever want to see the impact of human consumption on the planet, try visiting a waste disposal site. According to a discussion paper released by the Ministry of the Environment, each person in Ontario produces nearly one tonne of waste per year. At our dump there are big metal bins to collect recyclables including electronics, plastic, cans and paper; large piles of scrap metal and furniture/textiles; and big holes in the ground where people drive up to and throw in their household trash. When one hole is full, it is covered with dirt and a new hole is dug. I am embarrassed every time I go there and put my stuff in the earth.
I was intrigued and inspired by an article on cbc.ca about an initiative in the west end of Toronto – Roncy Reduces – founded by a local resident. Businesses are encouraged to ditch plastic and think green, and customers are encouraged to shop with reusable containers including hot and cold beverage cups, cloth bags and food containers. 
Less is more in Leaside
I love a community that comes together to make a positive impact on the planet. I love a good slogan to rally the troops. And I am a titch competitive. After all, we are Leasiders and we don't want to be outdone by the west end! So, I got out my Thesaurus, found the only word meaning 'reduces' starting with an L, and came up with the slogan: "Leaside Lessens." Then I thought about all the ways Leasiders are already "lessening":
• The Leaside Facebook sites where people buy, sell, trade or give away their unused or unwanted items
• People who shop local
• People who walk or ride their bikes instead of driving
• People who shop with reusable bags
• Local businesses like Dollarama, Home Depot, Sobeys and Loblaws, which ask if I want a plastic bag or charge for it and donate a portion of the proceeds to environmental charities, or plan to eliminate plastic bags altogether
• Local businesses like Bulk Barn and Rowe Farms, which support bringing our own food containers
• Local coffee shops like Starbucks, which offer discounts to encourage customers to use their own reusable mugs or tumblers
• Clothing donation bins
• Churches with rummage sales or those which collect clothing, furniture and medical devices for reuse
• The Leaside Library, which sells used books to fundraise
• People who leave items for free curbside pickup
• Thrift shopping at the Thorncliffe Salvation Army
• Used shoe, book and hockey equipment drives by local residents
• Local businesses like Cobs Bakery, which donate fresh goodies to local food banks
• The residents of the Millwood condo who return their empties to the Beer Store to buy plants for their garden on Krawchuk Lane
• The Leaside Pub, which eliminated plastic straws
Will you take the "Leaside Lessens" challenge? Let me know.