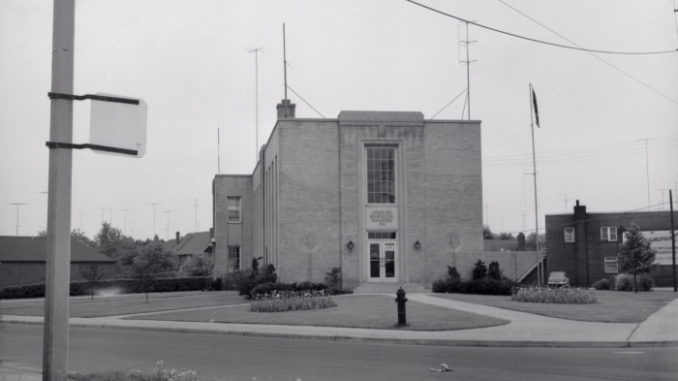 Did you know that during the Great Depression of the 1930s the Town of Leaside was bankrupt? I didn't know that until I wrote my book, Governing Toronto: Bringing back the city that worked.
What I did know, however, was that during and after World War II Leaside residents enjoyed the lowest property taxes in Metropolitan Toronto because at that time over 50 percent of Leaside's total property assessment was industrial.
In his letter to residents accompanying their 1962 tax bill, then Leaside Mayor Lloyd Dickenson wrote:
"I hope you will be pleased with the exceptionally low 1962 tax rate… For local requirements the rate is almost exactly the same as last year. The increase is about 25 cents for the average homeowner.
"This local levy covers all local services such as fire protection, parks, road and sidewalk maintenance, recreation facilities, library, refuse collection, sewer and water distribution and general administration, including the salaries of all town officers and employees."
Referring to the Metropolitan Toronto tax levy which together with a Board of Education levy made up the two other parts of the three-part Leaside tax bill, he went on to write: "Although this metropolitan system of cost-sharing is particularly costly to Leaside, it does have the advantage that we retain our autonomy. We are able to keep down the expense of local government, yet provide the best possible local services."
In 1954 the provincial government of Premier Leslie Frost had created a federation of 13 Toronto and area municipalities including the Town of Leaside , called The Municipality of Metropolitan Toronto.
In 1966, however, the Goldenberg Royal Commission appointed by the provincial government of Premier John Robarts recommended that the 13 Metro separate municipalities be merged into only four.
Before a final decision was made, Hollis Beckett, the Progressive Conservative MPP for our riding of York East, told a packed meeting at Leaside High School that he opposed total amalgamation as well as Goldenberg's four-city plan but recommended a six borough plan in which Leaside would amalgamate with the Township of East York.
He pointed out that under the Goldenberg plan Leaside would become part of the city of Toronto and thus no longer have any direct representation on Metro Council.
The 500 Leasiders at that meeting almost ran Mr. Beckett out of the auditorium for even suggesting such a thing. Later in a letter to Leaside council, Mr. Beckett promised to do everything in his power to oppose any kind of amalgamation.
But notwithstanding that letter the provincial government reduced the 13 municipalities to six rather than the four recommended by Goldenberg.
The Liberal opposition at the time blamed Mr. Beckett for that decision and former Toronto mayor David Crombie agreed, saying that in order not to show a preference for East York and Leaside the province created six rather than only five boroughs by also amalgamating the Town of Weston with the Township of York.
Thus from 1967 to total amalgamation in 1998 the Town of Leaside and the Township of East York were amalgamated to form the Borough of East York. Before this 1967 amalgamation Leasiders were directly represented by a mayor and six councillors. After this amalgamation, as Hollis Beckett's plan provided, Leaside continued to have exclusive direct representation from two councillors on a borough council composed of a mayor and eight councillors.
Today after total amalgamation, Leasiders no longer have exclusive direct representation on Toronto city council since our councillor, one of the 44 Toronto councillors, is there to represent the interests of Flemingdon Park and Wynford Heights as well as those of Leaside.
If you are interested in learning more of the story of how we have come to be governed as we are today, and how that can be improved, please read my book, Governing Toronto: Bringing back the city that worked. But please don't jump to any conclusions until you have read it.
I shall be signing copies of my book, at the Leaside Library, on Wednesday, May 13 from 6 to 8 pm. Hope to see you there.