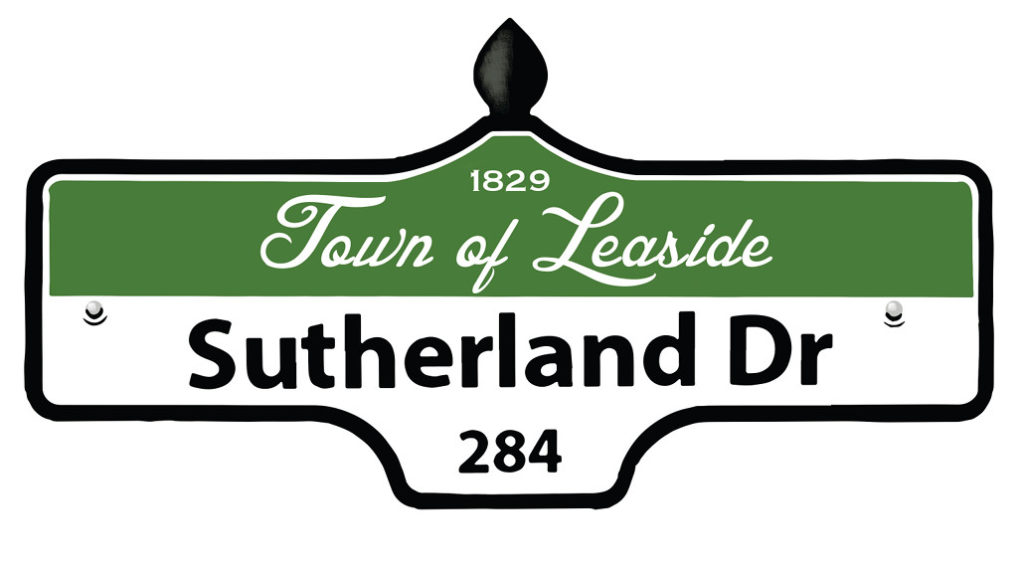 If you never ask, then you'll never know.
In our September issue, we asked you, our valuable readers, for your thoughts on a proposal by Leaside resident and artist Brandon Steen.
Leaside, Steen proposed, should have its own street signs to indicate its history and identity. The local artist created a design with green as the main colour to pay homage to the tree canopy of Leaside, along with the date of 1829, the year that William Lea settled and built his home. (Steen does acknowledge, though, that the date on the signs could be 1880, the year that Leaside became a postal town, or 1913, the year in which Leaside was incorporated.)
One neighbourhood which was successful in having its own signs erected is The Republic of Rathnelly (yes, that's really the name) in the area just north and west of Avenue Road and Dupont in 2012. Residents rallied together to convince the city to have their unique history recognized on their street signs and are extremely proud to have their identity and distinctiveness displayed at street corners.
But City Hall of 2012 is quite different from that of 2018. While it's unknown whether the current city council would provide payment or if a combination of city funding and private monies would be required to make the Leaside street sign proposal a reality, there would still need to be a neighbourhood consultation to gauge interest in such a project.
Based on the responses we received, it seems like Steen's proposal is a hit.
Here's what some of our readers had to say:
Paul and Sherry Nazar: "We love the idea of our own Leaside street signs – happy to support both financially and physically. Please let us know how we can help."
Stan and Cheryl Thompson: "We heartily agree 100%."
Lynda Watson: "Yes, it's a terrific idea! "Leaside Village" has that cool factor. How can I help?"
Joanne and Julian Nedzelski: "Wonderful idea! We are all for it."
Maurene McQuestion: "I love the idea of the street signs for town of Leaside. It would add even more character to our lovely neighbourhood."
Leasiders are known for their pride in their community. Would Leaside street signs be a project worthy of support? Clearly you, our readers, appear to think so.
Now that the municipal election has taken place, the direction of the project can be better known. Will our new councillor support the project? Will City Hall be willing to provide any funds at all? Would Leasiders be willing to help foot the bill? Stay tuned. And keep letting us know what you think!
Ed. Note: In response to the September article we received a letter from the Leaside BIA reminding us of their existing branded signage.