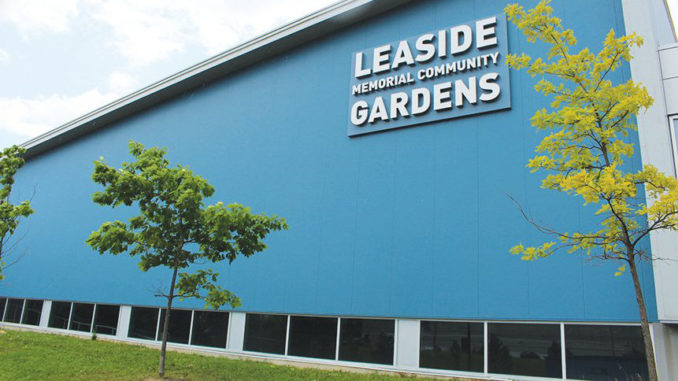 The Leaside Memorial Community Gardens had quite a lively October!
The ice pads were never busier, with Leaside Hockey Association (LHA), Toronto Leaside Girls Hockey League (TLGHL), and the Leaside Skating Club all back in full swing of their regularly scheduled programming.
The Gardens celebrated its 65th anniversary with a collaborative event with Leaside-based philanthropists, the Jordan family, founders of Sarah & Claire's Food Drive. The Gardens successfully collected close to 8,000 pounds of food for the Daily Bread Food Bank, with the Leaside Wildcats nabbing first place in the Hunger Games food drive competition. The board, as well as Sarah & Claire's Food Drive, were overwhelmed and so thankful for the hard work and active participation from all user groups (LHA, TLGHL, LSC, and the Leaside Curling Club) in the Games – especially during an incredibly busy time of year.
A quick note to our neighbours as we enter November, a month that sees all activities in the Gardens thriving: Many have likely noticed an increase in traffic at Laird Dr. and Millwood Rd. due to a recent road construction project. The creation of a T-intersection where Laird Drive turns into Millwood Road has not only become a headache for local motorists, but has also turned into a significant safety concern for the users of Leaside Memorial Community Gardens, as well as the Leaside swimming pool and the Leaside curling club.
In a presumed attempt by motorists to beat the traffic jam backed up from Laird and Millwood, drivers have taken to cutting through the Gardens' parking lot. Aside from the annoyance caused by the increased traffic in the lot, a real danger arises from the high speed at which a lot of these drivers are travelling.
The Leaside Memorial Community Gardens Board of Management is urging drivers to take an alternative route rather than cut through the lot. The surrounding facilities see about 6,000 people each week enter their doors, a vast majority of whom are young people. The Gardens' general manager has been proactive in addressing the matter with the City and placing signs throughout the lot to remind motorists of their speeds and why they need to slow down.
For those people needing to use the lot for its intended purpose, the board asks you to drive with extra caution, mind your speed, and keep a watchful eye for children coming and going from their games and practices.
Here's to a safe and wonderful November!
Colleen Atkinson writes on behalf of the Leaside Memorial Community Gardens.