While your circle of party-goers may be a whole lot smaller this year, COVID cannot (nay, will not!) take away from celebrating this holiday season.
Leaside has a lot of local options for the drink-side of your merriment. Sidle up to your home bar or get cozy in front of a fire while enjoying tastes from your neck of the woods.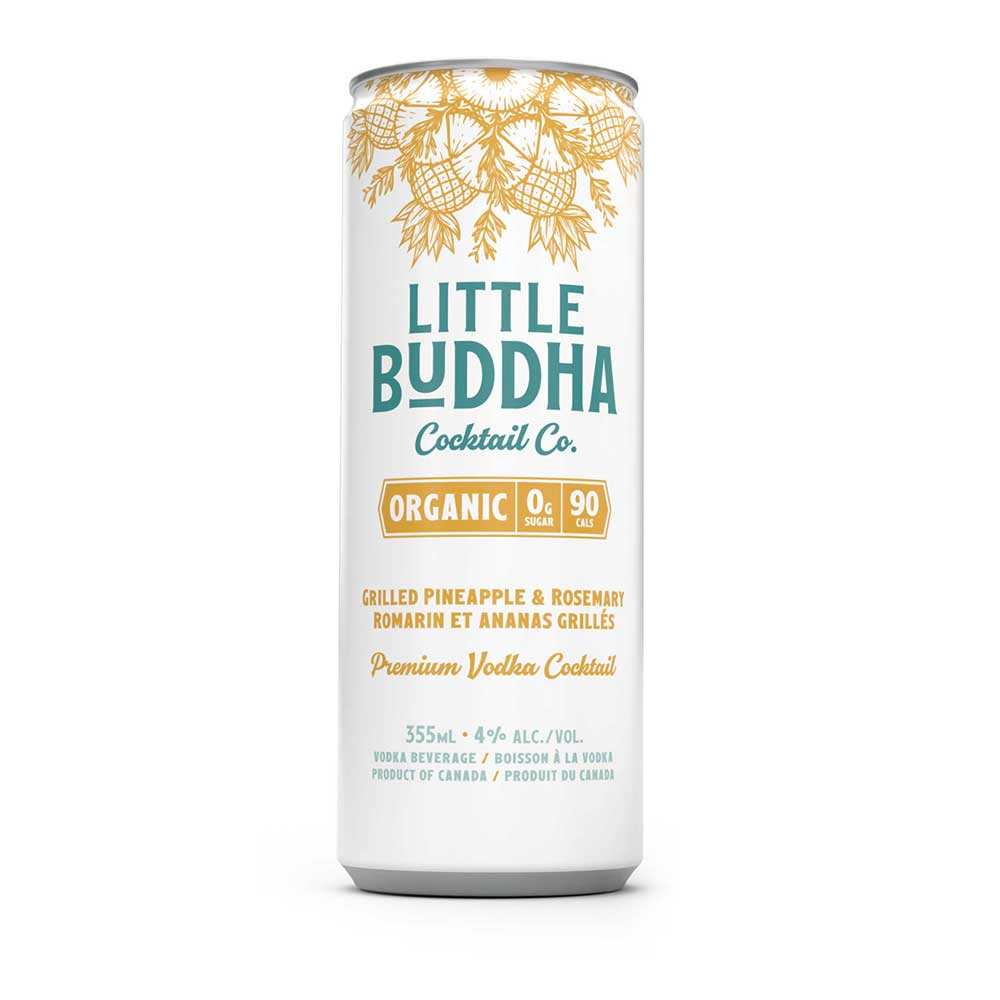 Little Buddha Cocktails
In April 2019, longtime Leasider Anne-Marie Kypreos and friend Kimberley Taylor discussed the fact there was no product on the market that fit their idea of a perfect beverage.
What started as a casual conversation soon turned into a challenge.
Envisioning drinks which incorporated locally sourced organic ingredients and keto-friendly flavours, and was low in calories and alcohol content, the pair set to work (in a predominantly male-driven industry). Within an astonishingly short time, the Little Buddha Cocktail Company of vodka-based beverages was born, and is on the shelves.
The company's name reflects the Buddhist principle of mindfulness, which they've incorporated in their rendering of what consumers want in order to maintain a healthy lifestyle.
The Peach Tea cocktail is currently available at select restaurants and bars, the Grilled Pineapple and Rosemary cocktail is available at the LCBO, and several new flavours are in the works.
The beverages, Kypreos notes, are perfect for the holidays as "they can be paired with a lot of different foods and have a strong enough taste without being overly sweet." They are also cocktails which consumers can enjoy knowing they're not compromising their lifestyle choices.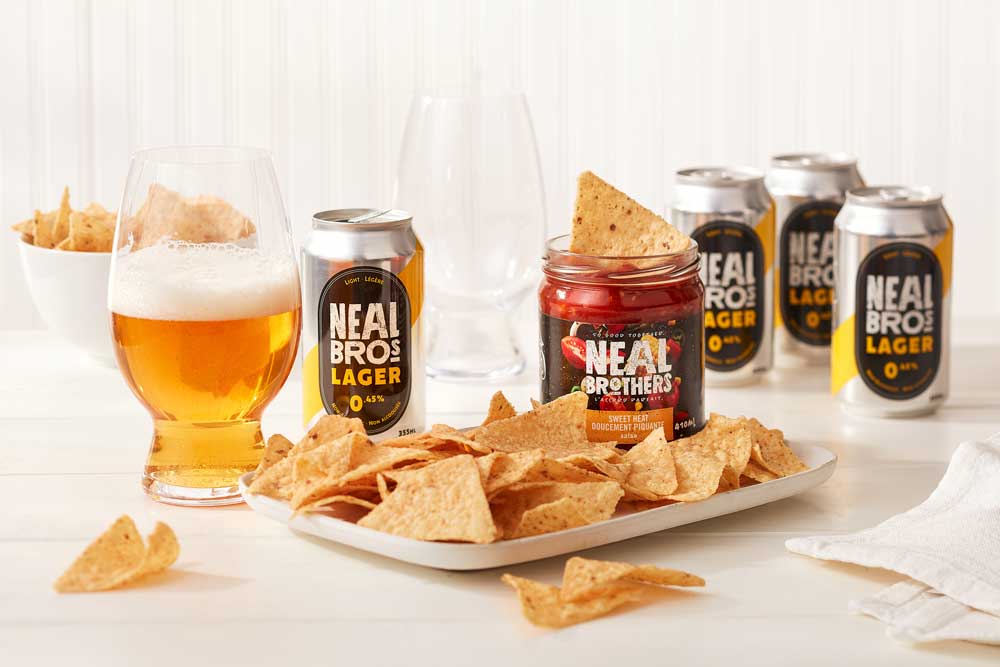 Neal Brothers Non-Alcoholic Beer
Neal Brothers Foods has been in business since 1988, with products ranging from chips to salsa, pasta sauce to mayonnaise.
With many friends reducing their alcohol intake, and hearing from them that available non-alcoholic beers on the market weren't to their liking, Leaside brothers Chris and Peter introduced a non-alcoholic beer to the company's lineup of products this past July.
The duo was introduced to a new technique which allowed a distiller to brew a full-strength beer and then remove the alcohol. "The result," says Peter Neal, "is amazing!" The beer includes local ingredients, including non-GMO barley, and is under 40 calories.
The non-alcoholic line also features two products similar to a shandy in a grapefruit and a lime flavour.
The three drinks are available in many health-conscious stores including Whole Foods and Pusateri's, and in Leaside at Grilltime and the Amsterdam Brewery.
The full-taste, non-alcoholic brews provide a great option for those wishing to avoid alcohol while still celebrating the holidays. And for those watching their calorie intake, at under 40 calories, a Neal Brothers drink will give you less guilt while you're indulging in their (not quite as low-calorie) kettle chips.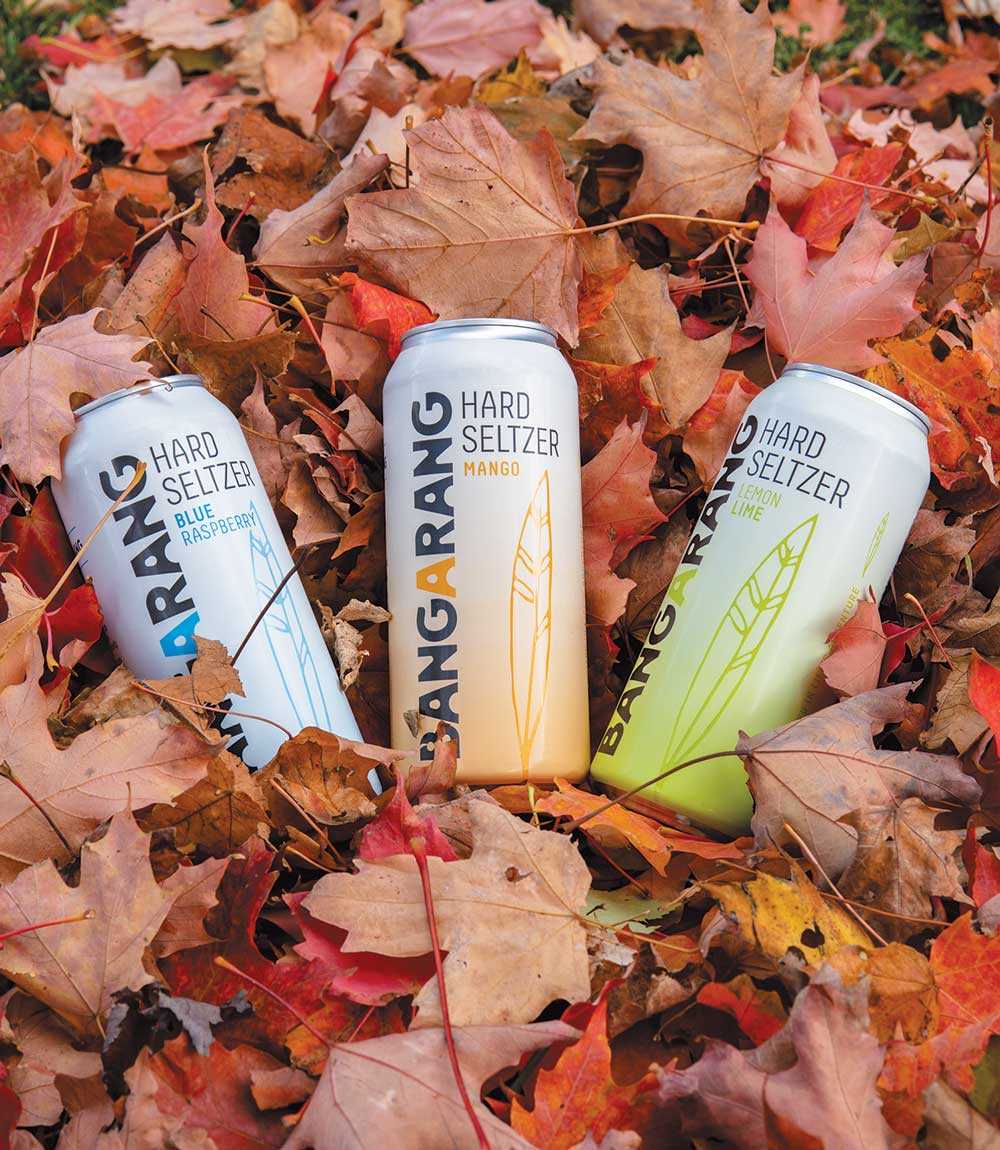 Bangarang
Hard seltzers are all the rage. Between 2019 and 2020, sales of the beverages in Ontario increased 42% with the millennial-aged population driving the demand for alternatives that align with their healthy lifestyles.
In the summer of 2020, Bangarang, a new malt-based seltzer, hit the market and immediately took off with its light and natural taste and only 105 calories and 1 gram of sugar per 355 ml can. Available in three flavours – mango, lemon-lime, and blue raspberry – the drink is a refreshing blend of craft seltzer and all natural flavours.
Bangarang can be found in the Beer Store and in many bars and restaurants, including McSorley's and the Leaside Pub.
Leasider Dave Martin, head of sales and marketing for the Bangarang Beverage Company, notes that the drink "is great on its own, or can be used as the base for other drinks such as cocktails or punches." Offering such great flexibility, taste, low sugar and calories, Bangarang is a great seltzer option for the holidays.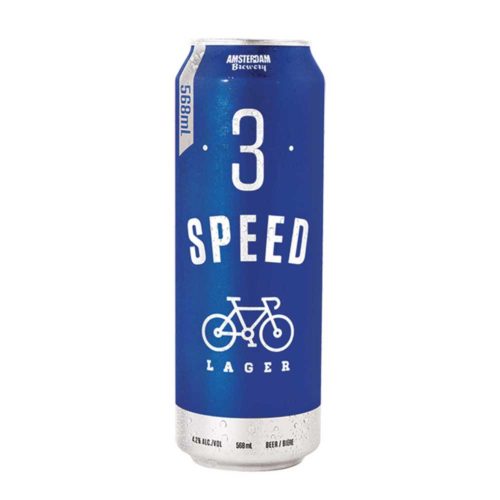 Amsterdam Brewery
Since 1986, Amsterdam Brewery has been brewing a variety of fresh ales, lagers, and stouts. In 2012, it moved its brewing location to Esandar Dr. where it has continued to grow its product line.
The brewery currently produces a large number of products ranging from Downtown Brown, a British-style ale brewed with a unique blend of malts, to the unfiltered and naturally carbonated Boneshaker IPA, a beverage which has won multiple Canadian brewing awards.
The company also releases a new batch in their Adventure Series once a year in mid-November. Director of Marketing and Consumer Direct, Larisa Martinez, notes that an "audience lines up to buy it every year."
Amsterdam beers are available for pickup at the brewery on Esandar, for delivery when ordered on the brewery's website (amsterdambeer.com), and at the Beer Store and the LCBO. They also can be ordered at the local Amsterdam Barrel House.
With a taste for every palate and the ease of accessing the product, Amsterdam Brewery beers are a great local, local, local option for your holidays.
Leaside Life reminds you to drink responsibly, and to never drink and drive.