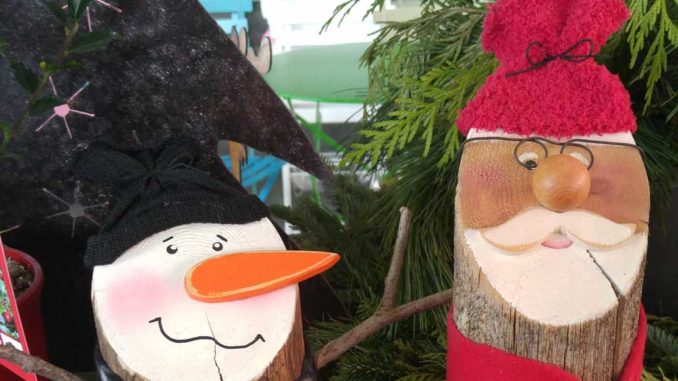 Ah, the holidays, that magical time of year when we bring warmth and light to the cold darkness, love and joy to our family and friends along with hope and wishes for peace and goodwill to all. Yes, it's the most wonderful time of the year!
But it's also the most wasteful time of year that adds a tremendous burden to our planet. Is that joy to the world?
Though we all dream of a white Christmas, the concerns about the environment have many now dreaming 'green' and making as many eco-friendly choices as possible in an effort to help. As Leaside Life's new green team, we decided to send out a questionnaire to our Leaside Life colleagues and local politicians to see if they were also dreaming green. Here's what we learned: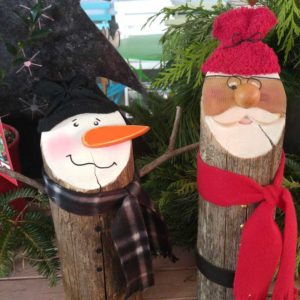 Are you thinking "green" for the holiday season?
"Yes – I am always trying to think 'greener' and I would like to remind everyone to think consciously about the amount of waste that can be produced during the holidays." – Jaye Robinson.
"Yes, the climate crisis we are facing is affecting me in my daily life and on decisions that are occasional or seasonal." – Rob Oliphant.   
Most of our respondents answered yes to that question, while a few had some questions of their own.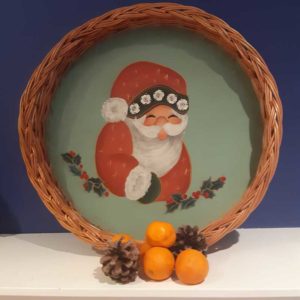 Real or fake?
"We usually get a real tree but wonder if it makes sense?" – Stan Flemming. 
"I don't know which creates the larger footprint: freshly cut boughs and a real Christmas tree or the artificial ones that are often created from petroleum products. I think we will lean to natural as I have been doing my whole life." – Rob O.   
When it comes to Christmas trees, real versus fake continues to be on the minds of many and that's because there are pros and cons to both.
Though artificial trees last for years (a good thing), their environmental footprint is enormous! Made mostly in China using unfriendly (PVC) materials along with the added transportation and packaging, it would take 20 years for this product to match the footprint of real.
The greener choice is definitely real and that goes for wreaths, garlands and any other winter greens used for décor because these products are all biodegradable. When you buy fresh cut from a sustainable grower, you're also supporting our local economy. It's easy to find "real" choices in Leaside. We have Davenport Garden Centre, Passion Fruits and Valu-Mart (all on Bayview) as well as our local Loblaws, Canadian Tire, Home Depot and Longos. And don't forget the Scouts at Leaside Presbyterian Church and Trace Manes Park.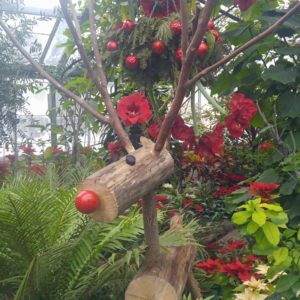 Are there 'green holiday' tips you and your family would like to share?
"Lower the impact of holiday lighting by using LED Christmas lights and/or ensuring they are on timers. Make homemade cards and gifts for loved ones. Use alternatives to wrapping paper like those made of recycled content or repurpose your local newspaper or magazine." – Jaye R.
"Generally, our family tries to cut down on everything over the holidays. Less is more and simple is better – both in helping reduce the stress of the holiday and in our environmental footprint." – Rob O.
"We reuse decorations (some decades old and many handmade, even a cherished rag wreath that a friend made years ago), and decorate our tree with strings of beads purchased at bargain prices at past church bazaars." – Suzanne Park
Our survey revealed an abundance of creativity by reusing what already exists, that quality is better than quantity and that items of sentimental value become our most loved treasures and will last the longest.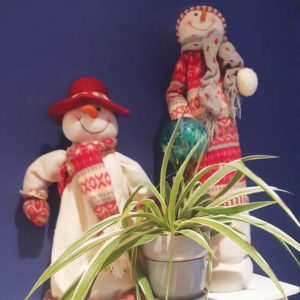 Are you 'green gifting' and are these gifts sourced in Leaside?
"I do almost all my Christmas and holiday shopping at local churches and other markets in Leaside, Mount Pleasant Village and Lawrence Park. The profits help local organizations as well as artisans and small businesses. Plus, it is more fun to shop (locally) than in a mall." – Rob O.
All of our respondents held the same regard for shopping locally and with the same responsible gifting in mind. Here are just a few more of their great ideas.   
• "I'm gifting more 'experiences' than objects (i.e. restaurant certificates, concert, sports and theatre tickets) or making donations in peoples' names to their favourite charities." – Susan Scandiffio
• "I try to buy gifts that serve a purpose and are not junk that will become landfill. Last year I gave each of my nieces an animal adoption package from the World Wildlife Foundation. One adopted a panda and one adopted a narwhal." – Karli Vezina.   
• "I'm gifting homemade fudge on recycled china plates and gifting clients with snail mail cards and a charitable donation." – Suzanne P.
Are you making any "green' resolutions this year?
Everyone responded "yes!" including plans to keep doing more of the eco-friendly things they are already doing and paying more attention to recycling, waste reduction and energy consumption. 
"I hope to make my office 'greener' by using less paper in 2020." – Jaye R.
Even though our survey may seem small, it was big on answers and left us both with a positive feeling that our Leaside community is indeed dreaming of a green Christmas. And in case you're wondering, here are a few things WE do for the holidays:
"I use only beeswax candles and they're so easy to find on Bayview. They are environmentally friendly and help with indoor air quality too. For decorations, I use the evergreens from my garden, and this year, I plan on using more edibles for my indoor décor. Oranges, apples, nuts and cinnamon sticks with a few potted organic rosemary plants. They look great, smell wonderful and we will ultimately eat them all!" – Debora
"I donate my old decorations to the Salvation Army Thrift Store and purchase new ones there as well as decorating our mantel with house plants and garden greens. My husband makes turkey soup using the leftover carcass and water from the cooked vegetables. And I repurpose used Christmas cards by cutting them up as gift tags or Christmas postcards." – Cheryl
As Maya Angelou wisely said: "Do the best you can until you know better. Then when you know better, do better." Wishing everyone a merry "green" holiday season and an even "greener" new year.