Leaside is turning 110!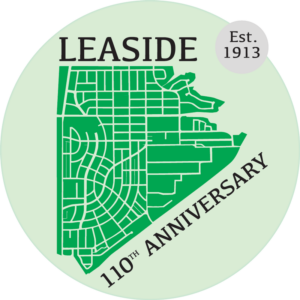 You are invited to join your friends, neighbours, local businesses, community advocates & politicians on Wednesday, May 10th, 2023 to help celebrate the 110th anniversary of the incorporation of the Town of Leaside.
The event will be held at the Amsterdam Brewhouse (45 Esandar Drive) from 5:00 p.m. to 8:00 p.m. To attend please purchase tickets through Eventbrite.
https://www.eventbrite.ca/e/leaside-110-community-celebration-event-tickets-617965299847
Leaside is one of a Canada's few truly planned communities, spearheaded by the Canadian Northern Railway (CNR), and originally designed by landscape architect Frederick Gage Todd using the principles of the Garden City. As our city and community continue to grow, it remains important to recognize and celebrate our "wonderful community within a city" that we are privileged to be a part of. We hope you will join us to celebrate this important milestone.
A special thank you to the Leaside Business Park Association (LBPA), the Leaside Residents Association (LRA), Leaside Life, the Leaside Heritage Preservation Society (LHPS) and Amsterdam Brewhouse for your support in making this event a reality.
We are also looking for local businesses who might be interested in sponsoring this event. Interested in finding out more about sponsorship, contact: . Sponsorships are available from as low as $250.00.

Need more information – email: