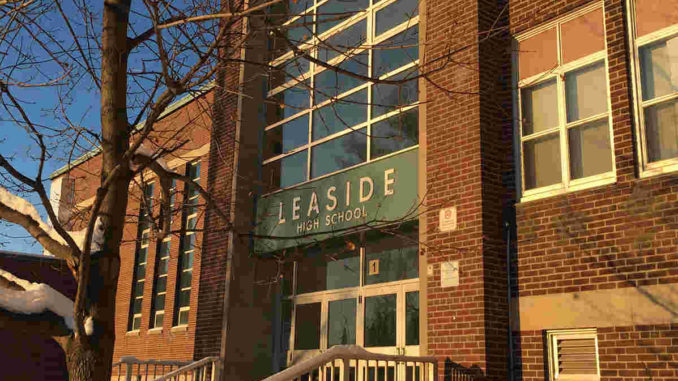 Having officially taken office only last December, I am now experiencing my first September as a school board trustee. With three kids of my own in three different TDSB schools this year, I had a feeling it would be busy, and I wasn't wrong!
September is an exciting and sometimes stressful month for almost everyone involved in the education system, especially students and parents. This fall, the implementation of the provincial government's budget cuts has created some additional problems to what is always a challenging process.
Over the last couple of weeks, I have received a great many calls and emails regarding class sizes. All of our local Leaside schools are at or above capacity. Most classrooms are full, and many students are finding themselves in larger classes than in previous years. Our secondary schools are particularly impacted, and Leaside High School is no exception.
As many of you may be aware, last spring the provincial government announced a plan to reduce the number of high school teachers by increasing the average class size from 22 to 28 in Ontario high schools over the next four years.  The government requires each school board to reach these higher averages across individual boards through attrition (i.e. retiring teachers, who are not replaced). Based on the current TDSB secondary teacher attrition rate, the TDSB average high school class size for 2019-20 is currently standing at 23.6 students, up from an average of 21.9 students last year. Historically, school boards have had different class-size averages and different teacher attrition rates, so they will likely reach the four-year class size average of 28 students at different stages. 
It should be noted that although the TDSB has a system-wide average of 23.6 across high school classes, the averages we are seeing locally in Leaside are much higher. At Leaside High School, for example, where enrolment has exceeded the numbers originally projected, 114 out of 279 classes are over capacity and several classes are in the high 30s.
Larger class sizes are not the only fallout being felt by students as a result of these cuts. Because there are fewer teachers, fewer sections are being taught, making timetabling extremely challenging. In many cases, students were not able to enrol in their first choice of electives. In the past, switching courses was fairly easy, whereas this year the options for changing courses have been more limited. This situation, which is directly related to the provincial government's determination to increase high school class sizes, has been not only frustrating, but extremely upsetting and disappointing to our students.
This is just the first year of the province's four-year plan to increase class sizes. While I am not in favour of the recent cuts to education, I am committed to looking at all creative options open to the TDSB to reorganize our schools so they can best support our students. Currently, senior staff are busy working on a Secondary School Review that will make recommendations to alleviate some of the above-mentioned pressures, and a preliminary report is due to come out later this fall. I will do my best to keep our community updated of any developments on these important issues.