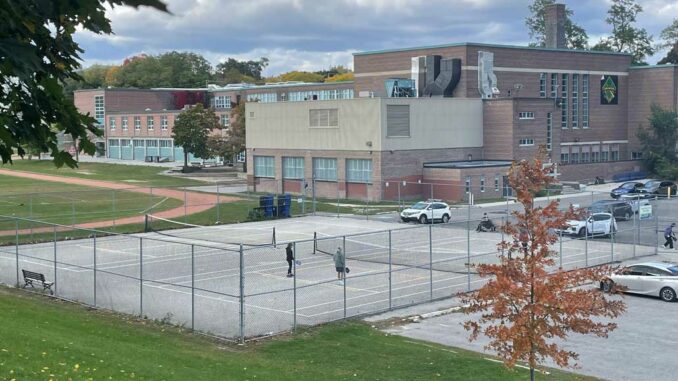 Last month we offered a list of options within Leaside to keep active without having to commit to a team or class (because sometimes our schedules can be just a little "loosey-goosey.")
We asked if you had any good suggestions and you came through!
Leaside Curling Club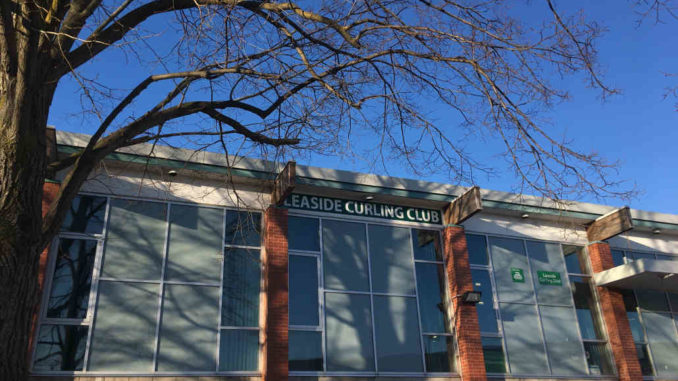 Located behind the Leaside Arena and beside the Leaside Pool, the curling club is an extremely popular spot for curlers across the city.
The club, in fact, has more than 1,100 members and 12 leagues for curlers of all ages and abilities, making it the province's largest curling club. The club pro is John Epping, who is top-ranked on the World Curling Tour.
But anyone, from rookie to bonspieler, can curl at the club on Saturdays.
From late September through late April, Leaside Curling Club rents its ice to individuals or groups for two-hour games or an entire day's bonspiel.
No experience required and the club will even provide instructors if needed. The club will also assist if you'd like to organize your own bonspiel.
Call or email the club in advance to book at 647-748-2875 or .
Talbot Park Tennis Courts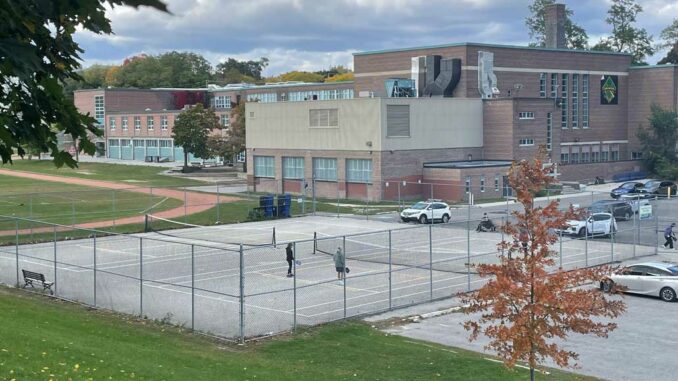 Ever had the sudden urge to pull out the racquet and hit the court? No need to join a club.
Head to Leaside High School/Talbot Park where two courts are available for public play.
Courts are open on a first-come, first-served basis to anyone with a racquet and ball. Strawberries and cream are optional.
Sky Zone
Located on Esandar Drive beside the Amsterdam Brewery, Sky Zone is the ultimate spot to jump, dodge, flip and bounce.
With wall-to-wall trampolines available for all age groups (including toddlers and adults), the play space is open seven days a week.
Our list of spots in Leaside to be active without officially joining a club or class now stands at: Leaside Pool, Leaside Library, playgrounds, Leaside Arena, the outdoor rink in Trace Manes park, tobogganing at Leaside High School, hiking/walking/biking in multiple parks and ravines, curling at the Leaside Curling Club, tennis at Leaside High School/Talbot Park and jumping at Sky Zone.
Have we missed any no-commitment-required active recreations in Leaside? Let us know!