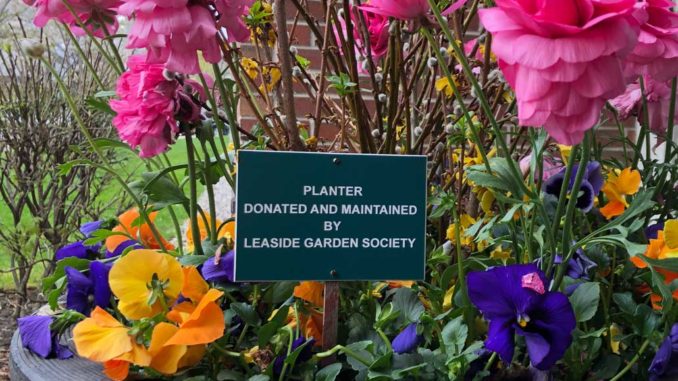 "You need nature more than she needs you. 
It's not an equal relationship. 
Serve her well and she will look after you. 
Abuse her and everyone loses."
 – Monty Don
With 100 members in the Leaside Garden Society and the Toronto Botanical Gardens at our doorstep to educate and inspire our many green thumbs, I would bet that Leaside has the largest number of skilled and informed garden enthusiasts to rival any other neighbourhood in Toronto.
Like most gardeners, I consider myself to be a steward of the land, a guardian of nature and devotee of beauty who cares deeply about the environment. Yes, I'm proud to be a gardener.
But a special report from the Intergovernmental Panel on Climate Change has me seeing through a new lens.
As expected, the report shows that the burning of fossil fuels and cement production have been responsible for almost two-thirds of our global warming. The other third comes from our unsustainable land use, such as roads and buildings, deforestation, the removal of wetlands and loss of habitats.
But I wasn't expecting to find gardening on that list.
No gardeners want to learn their efforts have contributed to climate change or that their love of the land has actually harmed the environment. That really hurts!
Unfortunately, the evidence is clear that in so many ways, gardeners and certain garden practices have both harmed nature and played a role in climate change.
Here are some ways we gardeners may have contributed to climate change:
• If you have a love of the lawn (which many Leasiders do), you should know that using a gas lawnmower for one hour can generate as much greenhouse gas emissions as 11 cars. The nitrous oxide emitted by lawn fertilizers has 300 times the warming potential of carbon dioxide that can linger in the atmosphere for years. Swept into the waterways, nitrogen fertilizers can strip water of oxygen. Then of course, there is the other obvious water abuse.
• Power tools of any kind, including blowers and trimmers which burn fossil fuel or electricity generated by fossil fuel, contribute to climate change.
• Do you water your garden frequently with tap water?
• Peat or potting soil that contains peat such as triple mix is harming the peat bogs that are home to diverse wildlife. Peatlands also store a lot of carbon, which gets released when harvested. I'm personally guilty of this one.
• Synthetic fertilizers and pesticides harm the environment, and factories producing these products are major polluters.
• Buying garden furniture or other garden products made from woodland which has been destroyed contributes to climate change. Right now, I'm looking at my oversized deck, my many fences and a lot of lattice.
• Do you use a patio heater or heat your pool?
• Gardeners are responsible for extra carbon dioxide when we buy garden products which have been transported by vehicles powered by fossil fuel. Guilty!
As gardeners, we have inadvertently contributed to climate change. As gardeners, we can help to make things right.
Start by reducing greenhouse gases from our gardens and encourage the absorption of carbon dioxide by way of soil, trees and plants. By doing just that, we can begin to slow the negative effects of climate change. Then we can – and must – do more.
I know Leaside gardeners will step up to the challenge to do what we can – just imagine if every gardener did!