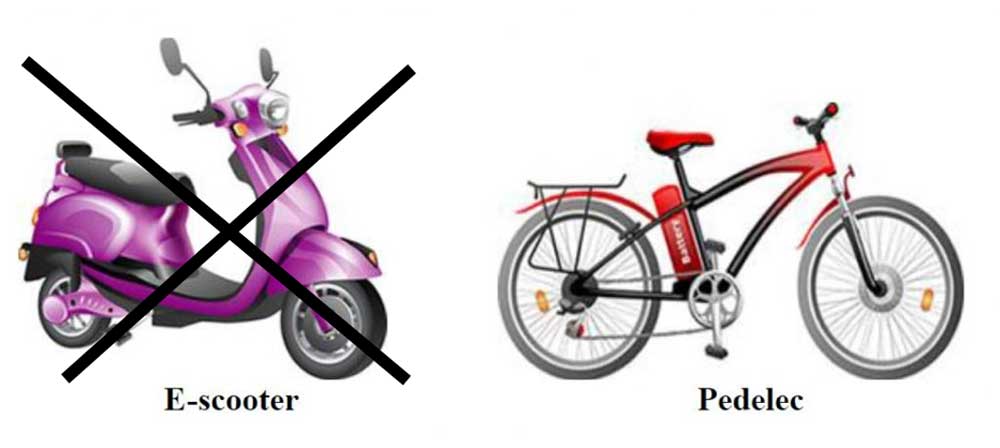 If your street is like mine, you will have had a virtual parade of people pedaling past your house during the pandemic. In fact, across the city, cycling is on the rise as people try to get around, get some exercise and keep their distance. Have you dusted off your old two-wheeler and taken to the streets? Perhaps you have discovered that biking isn't as easy as you remember. If so, an e-bike could be in your future.
Enhanced power
Bike retailers in Toronto have reported a surge in e-bike sales in recent years. And Toronto's BikeShare plans to add 300 e-bikes to its fleet in 2020. These are not scooters or mopeds. These are pedal-assist electric bikes or pedelecs. Think of the "pedal-assist" as an electric motor that gets you off the mark from a stop and up hills faster and with less effort. For those wanting to traverse Toronto's many ravines, ride up the old shoreline of Lake Ontario or the Bayview Extension, this extra power can open up a whole new cycling experience, letting you ride further, and later in life than you may have thought possible.
The great equalizer
As Kevin Wallace, co-founder of Gears Bike Shops, explains, "Thanks to e-bikes, people with differing abilities can share the cycling experience – this means more families, including grandparents, can enjoy a ride together." Gears is a "big tent" bike shop, encouraging everyone to enjoy cycling, from kids to commuters, and trail riders to triathletes. They first got involved with e-bikes a decade ago but the market for e-bikes really began to bloom when the electric motor and battery were integrated in the bike design instead of being an add-on. This year, Gears expects e-bikes to be their top-selling category of bikes. "We've built our business on the Baby Boomers – mountain bikes in the 80s and road bikes in the 90s. E-bikes can help people turn back the clock and continue to do something they love longer."
Adaptive design
But e-bikes aren't just for aging boomers or recreation. Urbanites, young and old, are taking up e-bikes as an affordable mode of transportation. Leaside-based Revelo designs both electric-assist and pedal-powered bikes specifically for urban cycling. "Our imperative is a bike format that can live easily in cities and addresses the common barriers to commuting by bike. And Revelo's innovative folding bike design makes it easy to bring your bike into your home, office and on transit. Features such as anti-lock brakes and a more upright ride enhance rider safety," says Mary Chong, co-founder of Revelo. "We see e-bikes as a sustainable urban transportation alternative to the car and transit, and as a green solution for congestion and the environment."
There's plenty of speculation about what will happen in Toronto post-pandemic. One thing is for certain, if people avoid transit in favour of driving, we can expect clogged roads and more pollution. Bikes, including e-bikes, have the potential to change that. Bring on the revolution!
Toronto's E-bike Rules
In Toronto, to ride in the bike lanes and on multi-use trails, e-bikes must be the pedelec variety with working pedals and steering handlebars, weigh no more than 40 kg and go no faster than 32 k/hr. To ride one, you must be 16 years or older and wear an approved bike helmet.
Start Biking Challenge
Are you new to biking or want to brush up your skills? Check out The #StartBiking Challenge (https://www.cycleto.ca/startbikingchallenge) from Cycle Toronto for all the information you need to start riding.