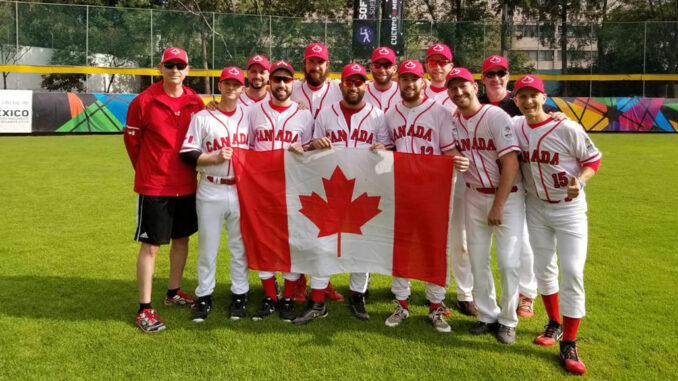 They say that opportunity knocks when you least expect it.
And making the most of unexpected opportunities starts with being open and prepared to seize them.
Such has been the experience of Leasider Barry Samuel.
Director of Health and Fitness at InsideOut on Laird Drive, Samuel has been a lifelong proponent of active and healthy living.
As a young child, Samuel participated in many active pursuits, including baseball. His initial introduction to Leaside, in fact, was when he played with the Leaside juniors team at 19.
While he was always active and coaching, Samuel left organized ball as a young adult. He continued to play pickup games and in more recent years was introduced to men who were playing both recreational baseball as well as competitive fastpitch.
Fastpitch, the format played at the Olympic Games, differs from "classic" baseball in multiple ways, including field size, length of bats, etc. The most notable difference, however, is the pitching style. Using an underhand throw, the pitcher delivers the ball using a "windmill" type of movement.
When Samuel was given the opportunity to move to the competitive side, he notes that "there was quite the learning curve, especially playing with the more experienced players." Thanks to his mindful adherence to a healthy and active lifestyle, though, it didn't take long for him to catch up.
Quite soon, Samuel's play was noticed and he was invited to try out for the Canada fastpitch team.
Samuel felt "privileged, honoured and humbled" just for the opportunity to be considered to play for Team Canada.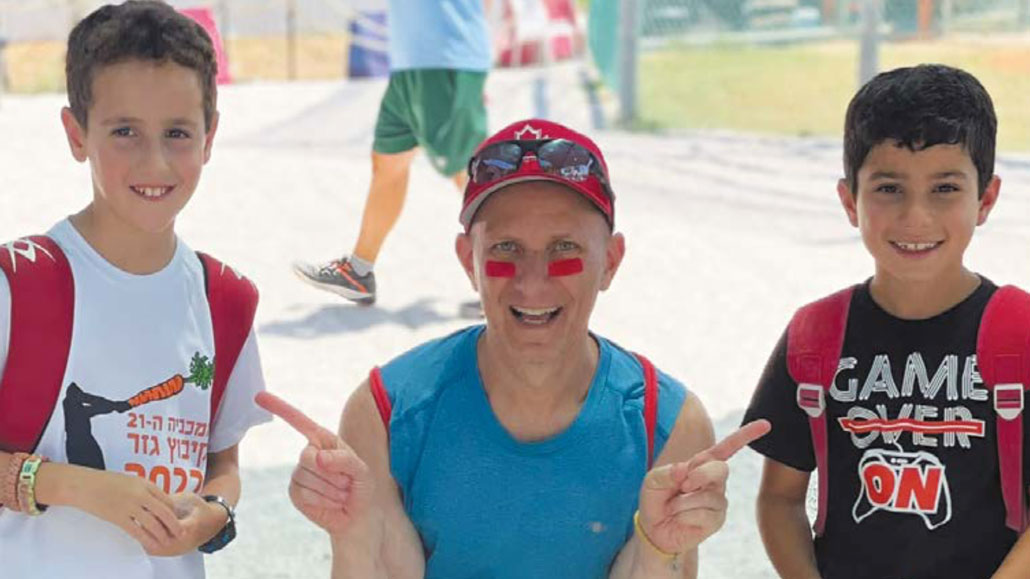 Securing a spot on the team in 2018, Samuel was thrilled to represent Canada in Mexico in 2019 in the Pan American games.
As with so many aspects of life, Covid put a pause on organized sports, and Team Canada's practices and play ground to a halt.
Samuel continued to maintain his active lifestyle keeping both body and mind in shape.
This July, as the world cautiously began to reopen, Samuel and the team travelled to Israel to participate in the Maccabiah Games.
Knowing last winter that he would be playing in the games, Samuel added sprinting to his training regimen in order to be in top form. Unable to run inside because of Covid restrictions, he joined others on the track at Central Tech. He also kept up his fitness playing soccer with Leaside dads on Sunday mornings.
Samuel notes that "for the recent games, everybody had an overwhelming sense of gratitude for being able to travel, to be social, and to see others from other games." He has made enduring friendships with both Canadian teammates and athletes from around the world.
The chance to represent Canada in fastpitch was not necessarily a scenario he could have imagined years ago. But as he himself advises about unexpected chances, "don't underestimate yourself and give it your best. If you have a good opportunity, make the most of it."
Opportunity knocked and with an attitude of giving it his all, Samuel made the most of it. And the rest, as they say, is (fastpitch) history.