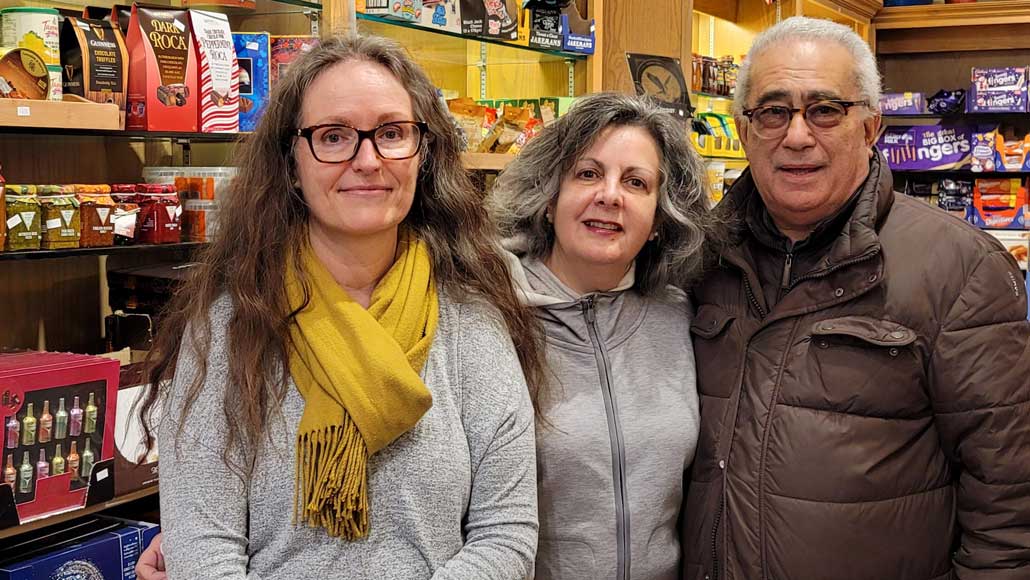 I'm sure many of you know that "dolce" means "sweet" in Spanish or Italian, but what about "gourmando"? Turns out it's not a word in any language, though we probably all know a gourmando or two. Seta Danielian, Dolce & Gourmando's owner, dreamed it up to sound like "gourmet" without actually using that word, but suggesting a hint of European flair.
This is another unique Bayview store with a convoluted story of its origins. Seta, a freelance consultant for mutual funds and banks who wrote new software applications, decided she wanted to take a bit of a break in the summer of 2006, but with "no intention of opening a retail store – it just happened." On a drive north on Bayview, she saw a "for lease" sign at 1493 Bayview. There was a municipal parking lot two doors up, the rent was reasonable, and thus Dolce & Gourmando was born and became a sparkling fixture on the Bayview strip.
The original idea was to open a store with unique specialty foods, as well as tabletop and housewares for "living, giving and entertaining." Seta started taking in specialty shows in Italy, France and Germany and over the years has added big American shows in Chicago, Atlanta, New York and Las Vegas to the mix. The store also features a significant selection of British content, mainly overseen by staff member Sandy, answering to the wishes of Dolce & Gourmando's customers.
With Seta's background in technology, it was natural for the store to expand its online business to complement the physical store. During difficult times in 2009-2010, she got a contract to supply gift baskets to Costco. This venture, she says, "…was successful, and this was the key to the store's survival." Those baskets are no more, but since then, the business has expanded into selling products they import on many online marketplaces, as well as on their own website – all stocked through their office and warehouse on Lesmill Road.
They also do "corporate and personal gifting" year-round.
A lifeline during the pandemic has been the store's food business, which was allowed to stay open, even during the worst of the various lockdowns. As well, "e-commerce saved our butt this past two years." So, there is more effort now on the e-commerce side, and at this point, no desire to open another physical location – although there are two locations of McEwan Fine Food Shops (Don Mills and the TD Centre) where Dolce & Gourmando curates giftware displays.