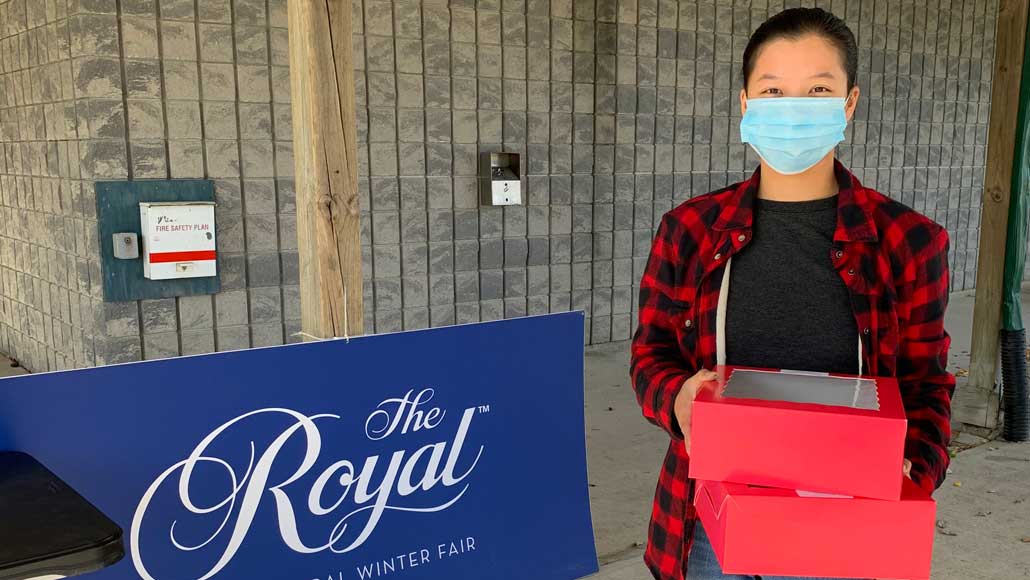 Many families have secret recipes passed down through the generations and savoured by family and friends – in my case, it's butter tarts. My grandma made the best butter tarts with a buttery pastry and gooey centre. When I read that the 2020 virtual Royal Winter Fair was hosting a butter tart competition, I knew I had to enter. I love baking and have made a variety of desserts, but never butter tarts. 
Although we have my grandma's recipe books and years of tasting and watching her bake, recreating her perfect butter tarts proved to be quite the challenge. On my first try, the pastry was too crumbly and the centre was hard. How did she make such great tarts? It was then that I realized that it might be better to make my own version, tweaking her recipe slightly. So, I started looking at different recipes through my cookbooks and online. I came across a few that looked promising, so I decided to experiment with them. The resulting tarts were okay, but certain elements were missing. Not enough butter in the crust, too much or not enough ooze in the middle. After every tart batch, my parents and I would grade the tarts to see how they compared. When I found elements we liked, I created a plan to blend them in a wide range of combinations to find the best one and hopefully a winner.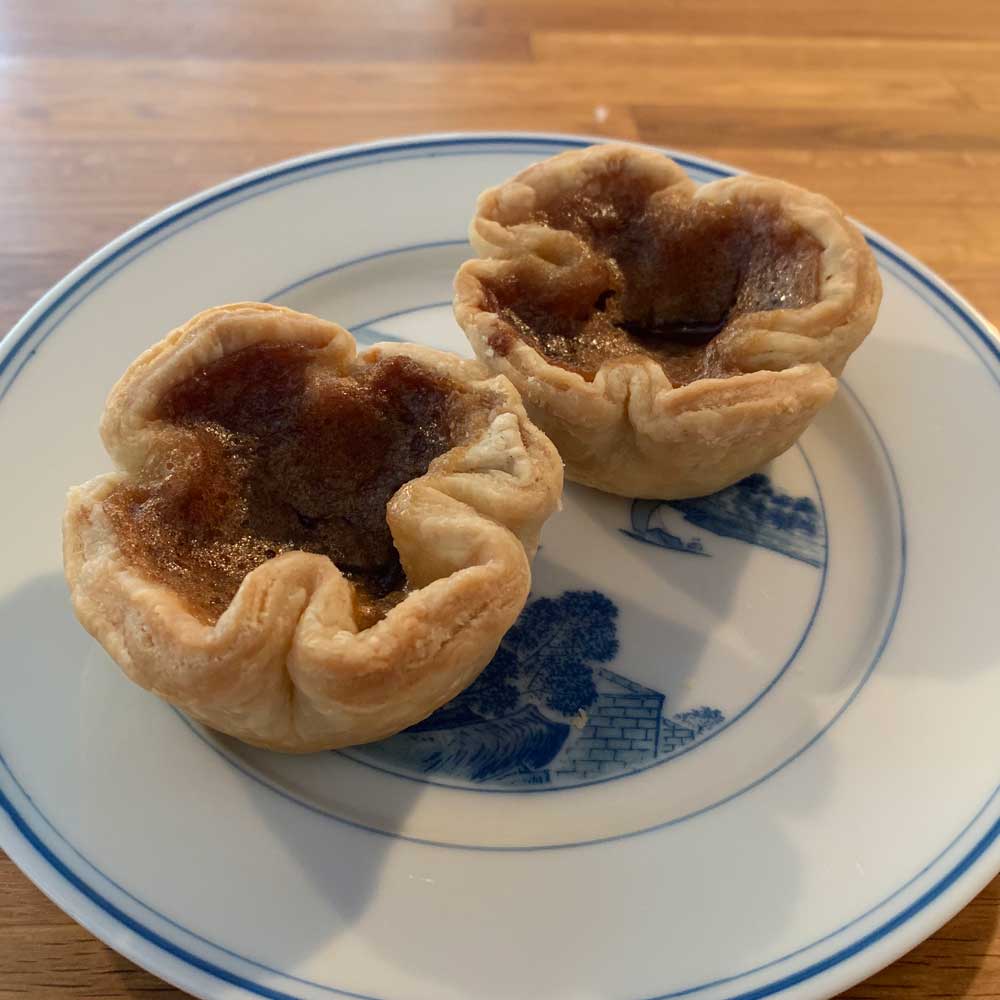 I mixed six components in several different ways. Three fillings, my grandma's recipe, one from a cookbook and one of the two added together. Then three pastries, one all butter, one vegetable shortening, and one a combination. That night, after I had baked them, my parents and I sampled 12 different kinds and concluded that the all-butter pastry with the blend of fillings was the best one. Now all I had to do was bake a perfect batch for the competition. 
In the meantime, I was also working on a tart for the special ingredient category. Every year we buy a giant basket of wild Ontario blueberries. I knew they were the perfect ingredient, but I needed something else as well. That's when I decided to bake a maple bacon and blueberry tart. The crust was made from maple bacon shortbread then filled with the plain butter tart filling with blueberries added. It is the best butter tart I have ever eaten. 
With my recipes done and tarts packaged with the labels The Royal sent to me, all I had to do was deliver them to The Royal's dropoff location. The results of all the competitions will be announced November 10th when the virtual Royal Winter Fair kicks off. This year's virtual fair runs from Nov. 10-14 at https://royalfair.vfairs.com. 
This article was contributed by Zhen Park-Vandal.