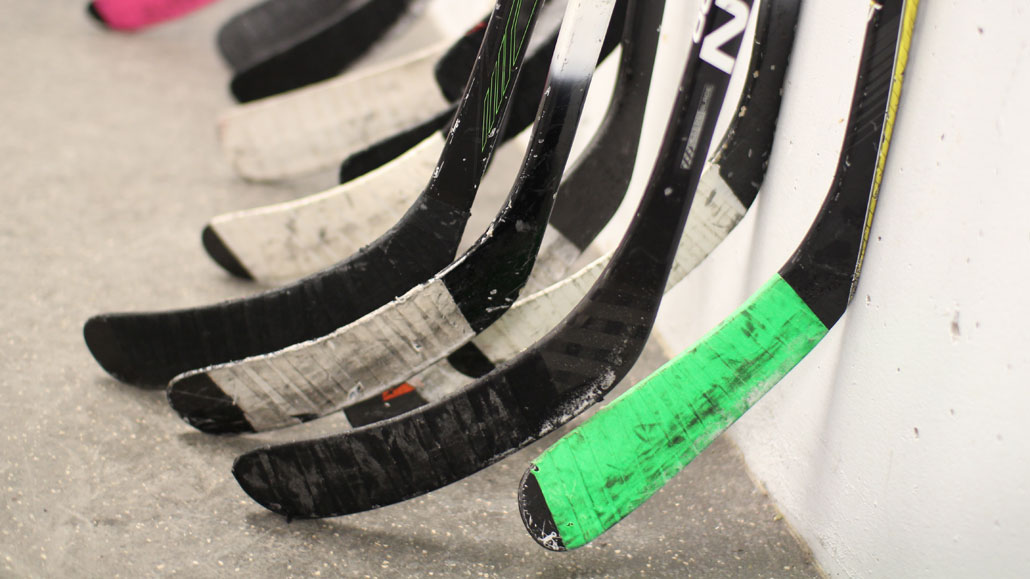 After nearly 60 columns in this august periodical, I've started to lose track of what I've written about. I come up with a topic and then have to scan the pieces I've already written to make sure I'm not repeating myself. Perhaps a predictable consequence of my advancing age. Often, I discover the great idea I've just had was also a great idea in 2017 when I wrote a column about it. Then it's back to the well again. I think I'm in the clear on this one.
I have great memories from winters past of the famous Friday night free skate at Leaside Gardens. But back when I was 14 or 15, you know, when the hormones start doing their thing, the Friday night free skate, particularly around Valentine's Day, was almost a ritual for my twin brother and me. And it was not because we were both crazy about hockey, though we were. Many of our Grade 9 classmates at Leaside High would also show up to skate laps to the upbeat music pulsating through the sound system. Our parents all thought this was just a night of good clean innocent fun. I mean it was just skating, after all. But seething just below the surface was the prospect of – regrettably almost always just the "prospect of" – young romance. It was not unlike the social dynamic of school dances, though chillier, slipperier, and with the potential for injury.
Instead of the girls clustering on one side of the gym and the boys on the other, when at the rink, the girls, by day our classmates, would cluster and slowly skate around the ice, talking and laughing, and sometimes pointing at one of us guys. (I don't think I was ever pointed at, except perhaps when I lost focus momentarily and collided with someone or something, but I was certainly standing near some of the guys who routinely earned the girls' attention.) The boys on the other hand tended not to skate in a group. Rather, we seemed to take pride in skating as fast we could, stoic looks on our faces, bobbing and weaving around the slower skaters (i.e. pretty well every other skater) with a practised nonchalance intended to impress the circling clutch of girls.
Occasionally, we'd be reprimanded by the official skating guard charged with maintaining order and safety on the ice. So, we'd slow down for a few laps and then crank up the speed again. Eventually, some of the guys would boldly infiltrate the cabal of girls and skate with them, talking and laughing and inching towards asking one of them out. Very rarely, in a manoeuvre that would send shock waves, or at least shock ripples, through our high school social waters, a boy would be seen skating while holding hands with a girl. Oh, the humanity!
Then at 10:00 p.m., a fleet of parents' cars would promptly jam the little driveway in front of the arena doors, and any romantic anticipation and anxiety would dissipate in an instant as Tim and I would climb into the back seat of our car, my mother at the wheel.
"Did you have fun?" she'd ask.
"Yeah, it was great just to get some skating in before our game tomorrow," I'd reply. Yes, we'd be back early the next morning stepping onto the same ice for our weekly house league game.
My mother was many things, but naive was not one of them. She knew what Friday night free skate meant in the lives of adolescents across Leaside.
As we approach the second anniversary of the pandemic, I feel sorry for the young kids who cannot, at least for now, skate on Friday nights as we did back then. Virtual Friday night free skates are just not the same. Stay safe.
A two-time winner of the Stephen Leacock Medal for Humour, Terry Fallis grew up in Leaside and is the award-winning writer of eight national bestsellers, all published by McClelland & Stewart. His most recent, Operation Angus, is now in bookstores.