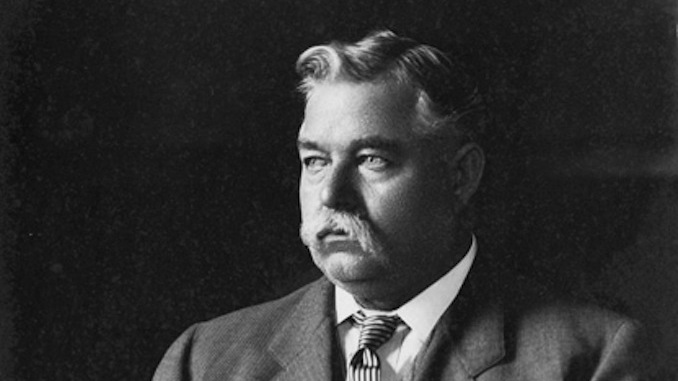 Like many other streets in this area, Fleming Crescent was named for an associate of William Mackenzie and Donald Mann, who laid out the Town of Leaside in 1912.
Born in Cabbagetown to poor Irish parents, Robert John Fleming (1854-1925) served as a Toronto alderman and mayor for four terms. He also operated the Toronto Street Railway.
Fleming was a devout Methodist, active member of Timothy Eaton Memorial Church, and staunch supporter of the temperance movement, so it's no surprise that one of Fleming's first measures as mayor was to reduce the number of liquor licences issued in the city.
In 1904, Fleming was hired by William Mackenzie as general manager of the Toronto Railway Company until it became part of the Toronto Transportation Commission in 1921. He was later put in charge of all of Mackenzie and Mann's holdings, which included the Toronto Electric Light Company and the Toronto and Niagara Power Company.
Fleming loved his Jersey cattle, which he kept at his Toronto city home until the city forced him to move twice to what was then the country. In 1899, after complaints that his cows were too close to his house on Parliament Street, he bought land on the northeast corner of St. Clair Avenue and Bathurst Street. After another bylaw was passed in 1824, forbidding the keeping of farm animals in the
city, the Fleming family bought William Findlay Maclean's 955-acre farm, "Donlands," just north of the city, south of Eglinton Avenue and Leslie Street.
It's here that Robert John Fleming died on October 26, 1925 from pleurisy. You can find his grave in Mount Pleasant Cemetery.
Jeanne Hopkins spent most of her life in the historic Henry Farm community of North York. She realized her passion for local history in the Canadiana department of the North York Public Library, where she worked for 27 years. She is the author of many articles and five books of local history.