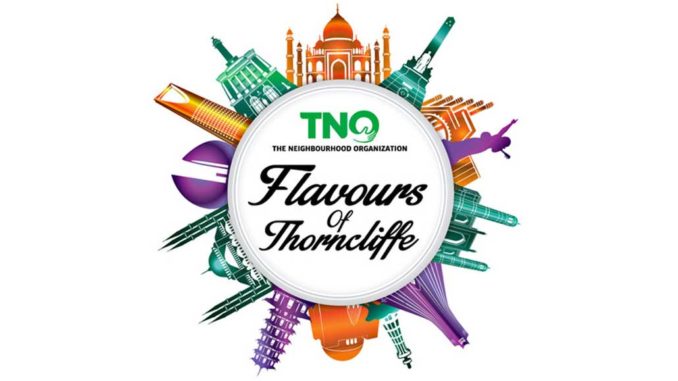 It must be spring. Trees are budding, tulips are blooming, and relationships both new and familiar will soon be celebrating friendship, diversity and great food at Flavours of Thorncliffe, now in its third year.
"This event grows relationships and community," says Vanessa Rose, TNO's fund development officer, who has deep roots in the Leaside community. The funds raised will support youth programs sending kids aged 7 to 16 to sports, leadership, arts and creative thinking camps. They'll also provide youth with opportunities to play hockey, bridging the socio-economic gap while bringing families together at games where they build memories, life skills and a sense of belonging."
She adds, "Everyone at TNO is thrilled to see the strengthening connections between the communities of Thorncliffe and Leaside in many different ways, from hockey coaching to English language circles and entrepreneurial initiatives." Perhaps the many sewing machines accumulating in her office suggest the next community initiative.
Angela James, one of the first women in hockey to be inducted into the Hockey Hall of Fame, will be the event's guest of honour. James grew up in Flemingdon Park where the arena is named after her. She played with Team Canada in the very first International Ice Hockey Federation's World Women's Championship in 1990, setting a scoring record of 11 goals and leading Canada to the gold medal.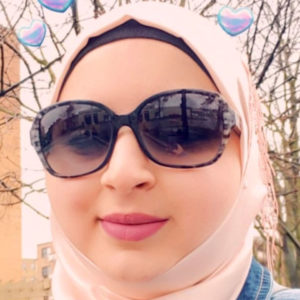 Walaa Al Nahhas, the lead chef of a collective of Syrian caterers that emerged from a TNO entrepreneurial initiative, will also be heading to Flavours. In addition to being a busy Thorncliffe mother of three, she is a huge advocate of "the delicious food of Syria made by women who love cooking and sharing their beloved favourite dishes." She now considers Thorncliffe home and credits TNO, the community organization, with "warmly welcoming our family, supporting our English studies and encouraging and guiding me in launching my catering career. Being able to provide work for other newcomer women and seeing the smiles on our customers' faces brings me great joy."
Events like this rely on many volunteers, sponsors and participants. Stepping up for the third year is Leslie Kellen, director of operations and partner at All Canadian Self-Storage. When asked why they have donated their space since this event's inception, Leslie doesn't hesitate. "It is our privilege to contribute to this wonderful event that showcases talented Thorncliffe chefs and brings our two communities together to mingle and enjoy delicious food. This event runs so smoothly, guided by the warm and welcoming TNO community organization's staff and volunteers. It is a favourite and well attended by our own customers and staff."
Details: Thurs., June 13, 2019, 6:30-9:30 p.m. at All Canadian Self-Storage, 1 Laird Dr., Toronto M4G 2S8. Tickets: https://www.eventbrite.com/e/tnos-flavours-of-thorncliffe-tickets-56671462871. More info: .