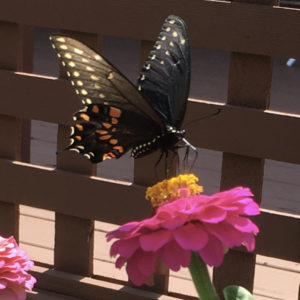 Ever think about joining a garden club?
The aim of a garden club is to inspire the love of gardening, share knowledge and promote responsible ecological care of the environment.
But if you became one of the many first-time pandemic gardeners last year or just recently moved to Leaside, you may not be aware of how much garden inspiration, information and support is right here and all around you.
Now, it's not only new gardeners who need help. With a greater interest in gardening for the environment, both seasoned gardeners and newbies alike are seeking good local information on how best to garden with climate change.
If you never thought about joining a garden club before, perhaps my recent conversation with Dale Gardiner from the Milne House Garden Club will help plant that seed and give you some food for thought.
Why did you join a garden club?
I never thought of joining a gardening club. I thought they were populated by 'older' women whose experience level was far greater than mine.
But I was encouraged to join a meeting in January 2019 and that's when the Milne House club members shattered my preconceived notions. These were the most agile, interesting, subject knowledgeable group of women (and some men) I've ever met.
Garden clubs have traditionally appealed to an older audience. Is Milne House doing anything to attract younger members?
The traditional audience is still the backbone of garden clubs because these are the individuals with the time to devote to the club. They're also the members who have a wealth of experience in gardening, design and sourcing materials. If they don't know the answer, they know someone who does. But we will be running a program called Gardening 101 with availability to the public. This may be of interest to first-time homeowners as we know people have been craving greenspace and growing container plants on balconies or decks and integrating edibles into their ornamental plantings.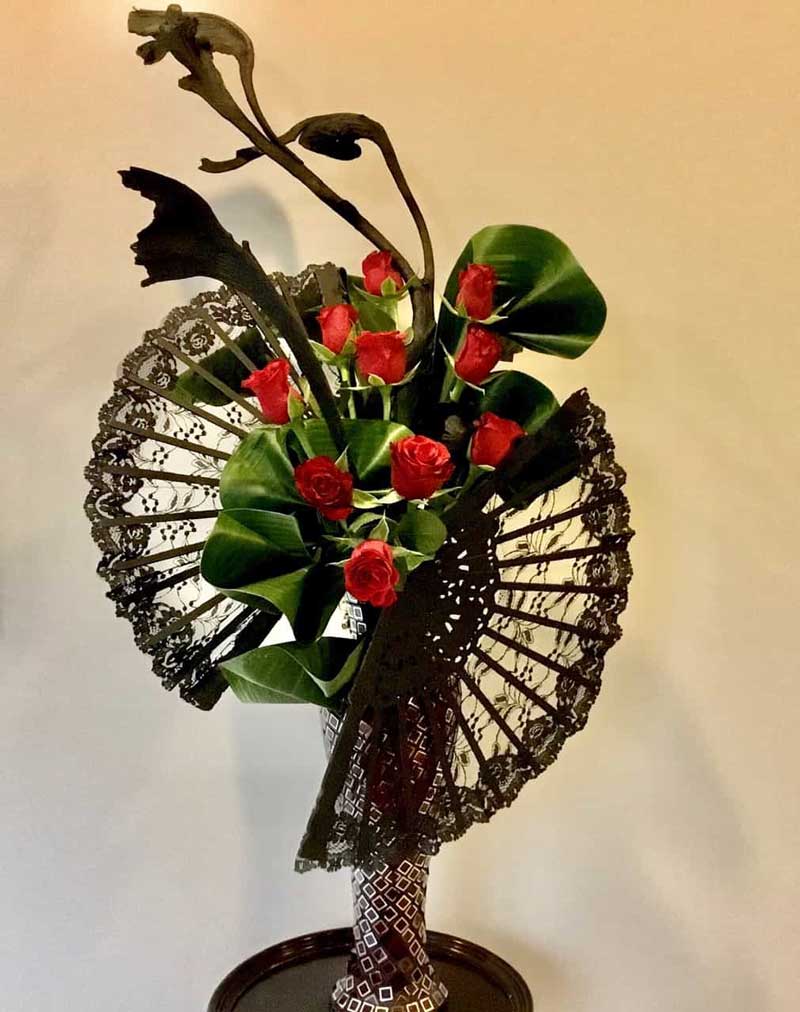 Tell me more about the club. Where do you meet and what do you do there?
The Milne House Garden Club is a member of the Garden Clubs of Ontario, which in turn is a member of the World Association of Floral Artists. We have dedicated space at the Toronto Botanical Gardens and use their facilities, but it's a separate entity from the TBG. One also gains membership to the TBG when joining.
Programs are varied ranging from design, our ever popular craft group, horticulture, history, reconstruction of historical gardens, local garden tours and foreign gardens travellers have visited. Most dear to our hearts is the Children's program that offers both camp and family programs for children ranging from how to raise Monarch Butterflies to teaching children about the natural world. Schools attend the TGB on field trips and the TBG has developed classroom and outdoor programs for that purpose, assisted by our fundraising donations.
How did the club operate during lockdowns?
Given the pandemic, garden clubs have had to learn to adapt in the same ways as businesses and individuals. Many of our programs, including workshops and guest speakers were done online and our monthly socials continued with Zoom.
Will this change how the club operates going forward?
During a Strategic Planning Session, we looked at what is good about the club and what needs to change. We recognized that we need to improve our social media presence and that we also need a website. Just recently, our non-profit has been accepted by a Toronto educational institution for use in a student project to develop that very website for us. Hopefully, it will be up and running later this year.
Do you think the pandemic changed how and why we garden?
The pandemic has given us a wonderful opportunity to learn new things. I grew vegetables (something I haven't done in a long time) and my plantings are now native plants that have food value and draw in wildlife. I enjoyed a summer watching butterflies and birds attracted to the seeds, grasping stems and eating off all the petals of a plant and I didn't mind!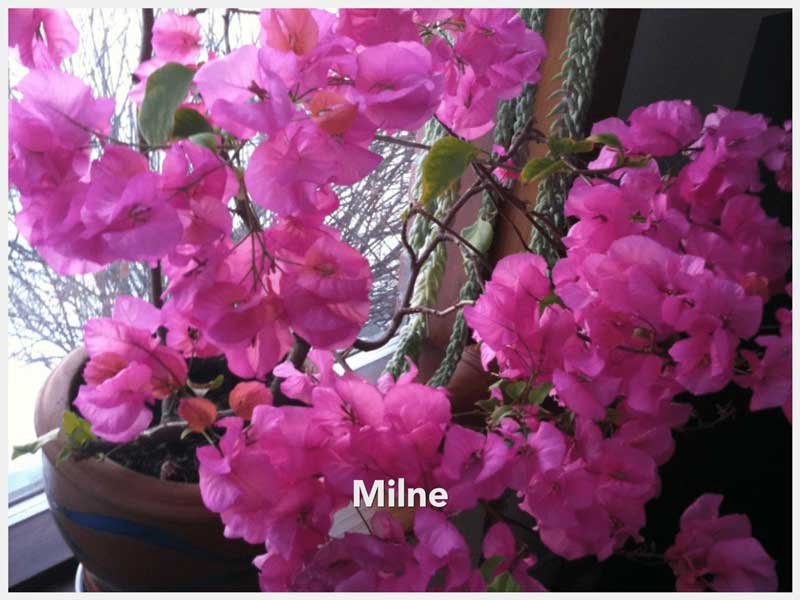 How is the club responding to climate change?
Milne House's response to this challenge has been to create the position of Climate Change Ambassador, a person charged with bringing current information on the topic to the attention of our members. These may include local ideas on how to make a difference or those from jurisdictions around the world. Currently, our ambassador is taking out her front lawn and exchanging grass for a pollinator plants, which in turn is a part of a street initiative to create a Butterfly Corridor, as an example for all of us.
Personally, my contributions are in the small and do-able range. I'm an accountant and was looking for cost effective ways of reusing plants. Rather than buying new plants, which has the effect of producing garbage (plastic pots) and the emissions from plant transportation, I have successfully overwintered more than 50% of my planters replaced with perennials. Some are now over four years old!
What are the benefits of joining a garden club?
The two main benefits are education and socialization. But there's also the physical and mental health benefits of gardening to consider along with the importance of belonging to a like-minded group that prevents isolation. Additionally, the members inspire you to stretch your imagination and talent. I benefited from this by attempting projects that I thought were beyond my comfort zone.
With gardening, sometimes things go wrong but it's comforting to know there's always a club member with more experience who can say why and how to either fix it or suggest alternatives. It's a wonderful education. This is the richness and the learning that comes from sharing knowledge and experience.
If you are interested in finding out more about Milne House, you can email them at or contact their membership director, Ann Steffener at .