November Listings Leaside Library
November 1, 2019

-

November 30, 2019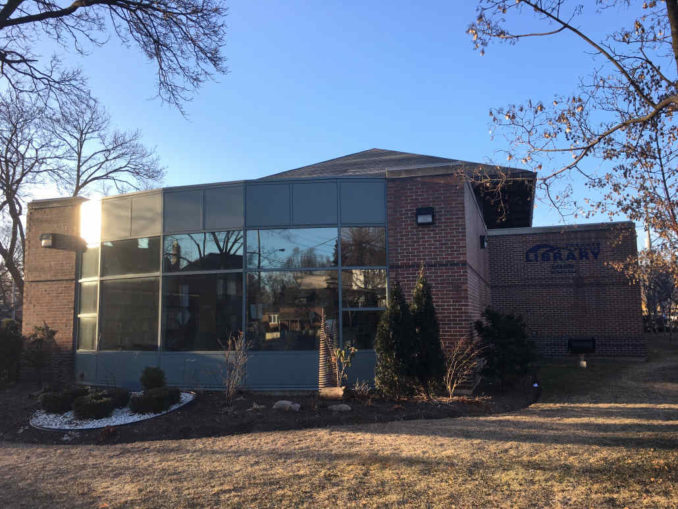 November Listings for Leaside Library
Program information is up-to-date as of October 12, 2019.  For the most up-to-date information, please consult our website: https://www.torontopubliclibrary.ca/leaside/
Ages 5 – 12
Show off your building skills using LEGO, KEVA planks and Feltro. Drop in. No registration required.
Mondays: November 4, 11, 18, 25
4:00 pm – 5:00 pm
Cross Stitching for Millennials with Caitlin Sailor
Millennials/Young Adults
Learn how to cross stitch with Caitlin Sailor! This is a beginner's workshop aimed at millennials to learn the craft of cross stitching. Every attendee will receive a kit that includes all necessary materials for their project. Space is limited.
Please register via Eventbrite: https://www.eventbrite.ca/e/cross-stitching-for-millennials-with-caitlin-sailor-tickets-75708310595
Monday, November 4
6:30 pm – 7:30 pm
Falls and Fire Prevention for Older Adults
Adults and Older Adults
Join us for a presentation from Toronto Fire Services to learn: how to prevent fires; the importance of smoke and CO alarms; how to plan an escape in case of an emergency; fire safety in high-rise buildings; the causes of home fires; how to eliminate nuisance alarms, and much more! Learn how to stay safe in your home.
Drop in. No registration required.
Thursday, November 7
11:00 am – 12:00 pm
Birth – 5 years
Stories, songs, rhymes and activities for children ages 5 and under with their parents or caregivers. Drop in.
Wednesdays: November 6, 13, 20, 27
10:00 am – 10:30 am
All ages
Join us for our fall book sale! All items are $1 or less. Please bring a tote bag to carry your treasures home.
Saturday, November 30
10:00 am – 2:00 pm
Leaside Needleworx Group
Adults and Older Adults
Knitting and crocheting at the library.  Bring your own projects or start something new.  
Drop in.  Everyone welcome.
Fridays: November 8, 15, 22, 29
10:00 am – 11:45 am
Adults and Older Adults
November is Make a Will Month. Learn about the importance of having a will and powers of attorney for you and your family. Lawyers who practice Trusts and Estate Law will speak about the elements of a will, what happens if you don't have one, what are powers of attorney, why they are important and special considerations to keep in mind when preparing your estate and care plans. Presented by Ontario Bar Association's Speakers Bureau. Drop in. No registration required.
Disclaimer: The above-advertised session is informational only and does not include legal advice.​​
Thursday, November 7
6:00 pm – 7:00 pm
Sophie's Studio Writing Workshop with Jennifer Lanthier
Ages 8 – 12
Getting the Scoop: Writing like a Reporter
If you've ever wondered whether journalism is as fun as it looks in books, movies and comics, join children's author and former reporter Jennifer Lanthier for a series of four, fun-filled workshops. Get the inside scoop on how to find and tell a great story. Get ready for reading, role-playing, writing, editing and creating! For children ages 8 – 12. Please call 416-396-3835 to register.
Saturdays: November 2, 9, 16, 23
2:00 pm – 3:30 pm
Youth Advisory Group
Ages 13-18
Volunteer members earn community service hours and gain valuable skills by designing teen programs, providing input about teen collections, helping out the community and making new friends! New members are welcome year round. Application forms are available in branch. Call 416-396-3835 for more information.
Wednesdays: November 6, 20
4:30 pm – 6:00 pm