Jurassic Park North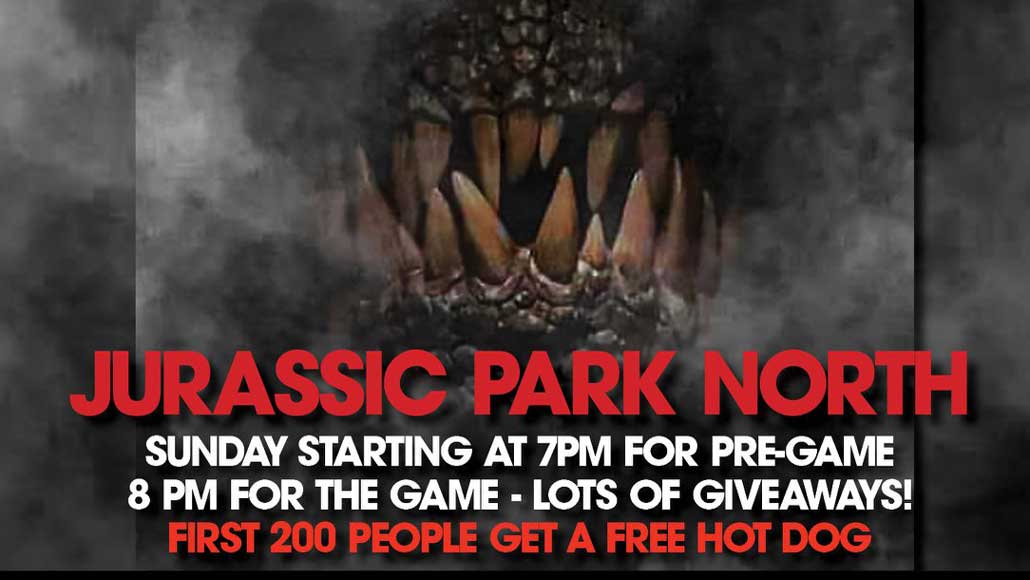 This coming Sunday June 2nd, come watch the Raptors at Jurassic Park North!
7pm for Pre-game, 8pm for the Game – lots of giveaways.
Location: Amsterdam Barrel House, parking lot to south. (Leaside Village)
You and your family are invited to Jurassic Park North at the Barrel House, 87 Laird Drive, in the Leaside Village Parking Lot for the Raptor's Game Two, this Sunday June 2nd.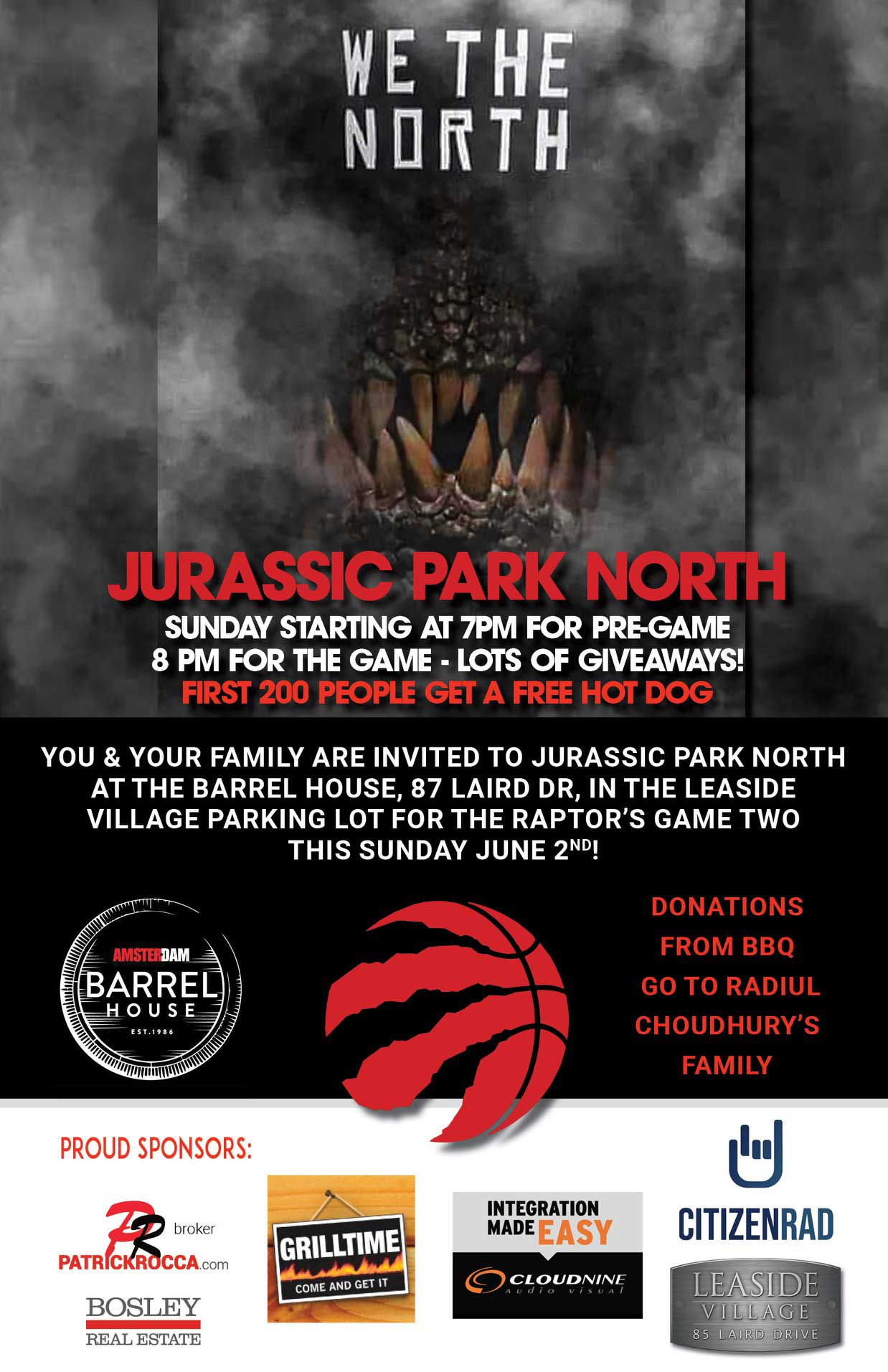 More details here.