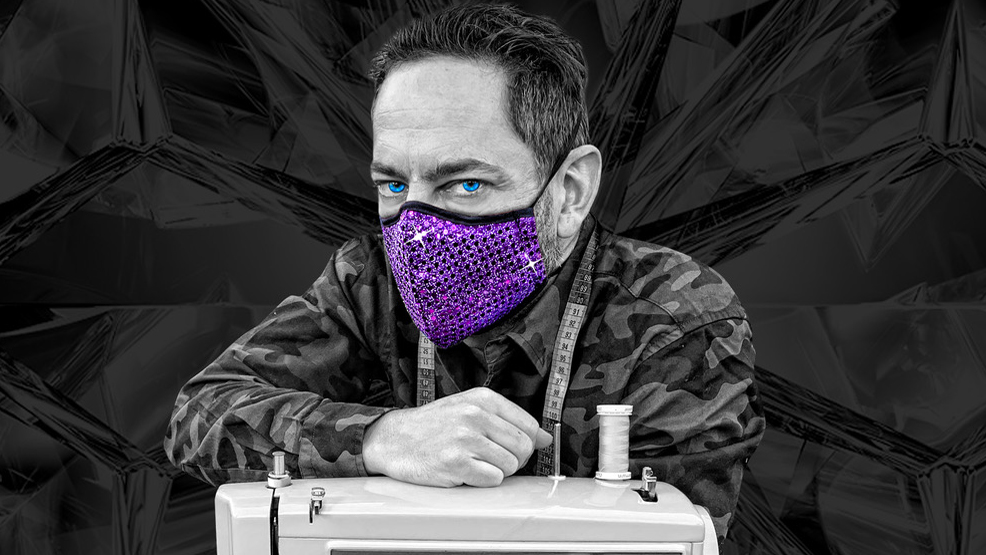 The canon on COVID-19 is growing. Scientists keep chipping away at understanding the virus… but it will take time. As much as we think we know, I am of the firm belief that it will be the things 'we don't know we don't know' that have the greatest potential to blindside us. Most of us already expect that as we slowly return to a new normal, our lives will be different and our behaviour will need to adapt. One obvious method of self-protection is to strap on a face mask.
Innovation through crisis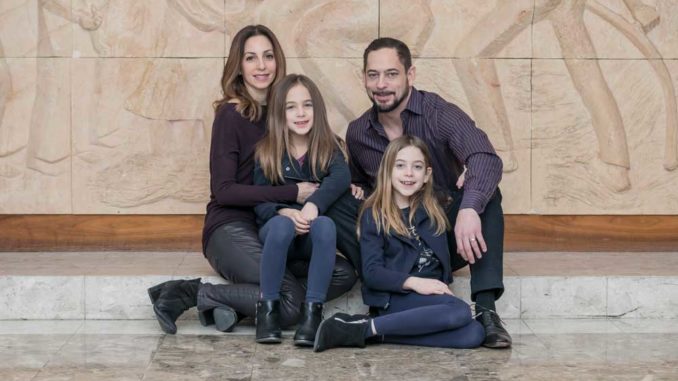 Meet Leasider Darren Sampson, a multi-disciplinary artist with a background in graphic design, one of Leaside's several serial entrepreneurs and the founder of NovoMasks.com. Spend 10 minutes with him and you will find that you can't help getting caught up in the whirlwind of unbridled creative energy and passion he brings to life. This is how our conversation starts. "I could take a picture of your face, Glenn, and put it on a mask so it doesn't even look like you're wearing a mask. I put a big black hole. That's your next [mask]. Pie hole. You want to add anything? I got ideas. I'm gonna have so much fun with this printer. It's gonna be outrageous." In a nutshell, Darren makes things happen and has a string of enterprises such as Samsa Studio, GTA Financial, and Odds, to name a few. In fact, as a high school student growing up on a farm in Stouffville, he and a group of friends "leased some land…and started growing organic herbs and spices for the culinary arts community that grew into a 42-acre mass production facility selling product through the food terminals."
Back to Q1-2020, the momentum was beginning to build after the launch of Darren's startup Odds, a mobile app designed to drive patrons back into Leaside restaurants after a slew of new delivery services began to squeeze restaurant margins. Sadly, a two-year effort was one of the first to fall as a result of COVID-19. The Odds business model was hit hard with a coronavirus-tainted brick and he was out of work by April. Restless amid self-isolation, he had a burning desire to create. He looked at his old Kenmore sewing machine and began to ideate. "I said to my wife [and two daughters aged 7 & 9] that maybe I should make masks because I wasn't working. I applied for the CERB benefit." Like most entrepreneurs sensing an opportunity, he used the cheque to buy inventory, make a few designer masks, and posted to the Leaside Community Facebook page.
"Within two hours, I had over a hundred inquiries and 50 orders! One post led to an entire sleepless week perfecting designs, filling and personally delivering orders for those with urgent needs. In that one week I fully, completely, passionately embraced the mask!" Just like that, on April 10th NovoMasks.com was born. Blessed with creative talent, Darren has brought all of his considerable skills to bear: sewing, airbrushing and fine arts, multi-media design, website development, commercial design, corporate branding, logo design and mobile application development, in his mission to build a personal protective equipment company right here in the 'hood.
A dash of panache STRAIGHT OUTTA LEASIDE!
One of the biggest challenges was to ensure the process was mindful of the disease we are facing, and production and delivery protocols were developed to ensure the safety of the business and its customers. Over the four-plus weeks that have passed, processes are in place and resources secured. There are now three seamstresses on board with more on the way, as well as a full-time manager. A prototype for a fog-resistant mask to help those who wear glasses is in development. Leasiders are jumping in to help with product beta testing, and the business is working with other local businesses, such as the Bayview Car Wash, to manufacture branded uniform masks.
Design and testing of new masks is ongoing (e.g. novelty masks like spring colours, limited edition collections, auction products). They are also working with a printer that can print hyper photo-realistic images on fabric and on prototype custom branded masks for over 20 different businesses in and around Leaside. Darren tells me that "just like the situation with COVID-19, every week the business is evolving, there's lots more development coming down the pipe. The weekly charity auction is a lot of fun (Joanna Kim was the first winner, resulting in a $40 donation to Sunnybrook Foundation.
Darren's idea was to encourage Leaside (and beyond) to position protective masks as a fashion accessory and form of self-expression. "Whether you choose to wear the mask or showcase it as a collector's item from a truly unique period in history is up to you." By the way, currently the most popular masks are blue floral, camo and denim.
When do you think things will return to 'normal'? Will you wear a mask or other PPE to protect yourself when we begin to remobilize and resocialize? Do you know other local businesses that have been able to take advantage of the current situation? Let us know at .