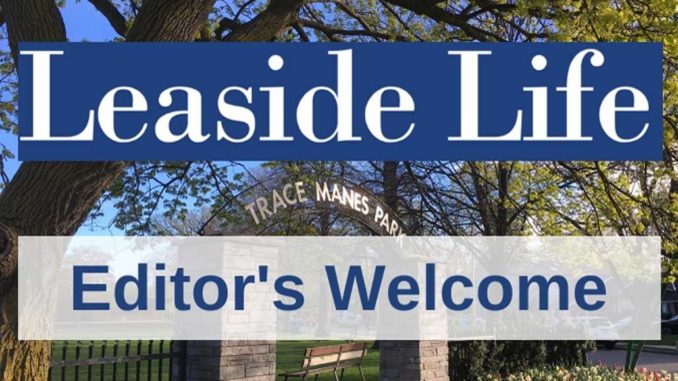 Crossing the Bridge
Quite often a theme will emerge when Leaside Life's creative people sit around a warm Zoom screen to discuss the next issue.
That happened as we started planning the March publication. Nearly every proposed story touched on the idea of building bridges. Not just the physical kind, though Leaside is currently engaged in discussions with neighbours across that bridge about the City of Toronto's plans to redesign Millwood Road, which straddles Leaside, Thorncliffe Park and Flemingdon Park.
The bridges that came up in our Zoom conversations were more about the emotional ties between Leaside and Thorncliffe. Columnists like Susan Scandiffio have written often about the relationships between the communities. Those ties seem to be strengthening.
That's why we're introducing a feature called The Bridge, to shine a light on the growing connections between neighbours. In this issue, former TDSB Trustee for Leaside, Gerri Gershon, has written about a Ukrainian refugee couple and the important work the The Neighbourhood Organization has done to help them acclimate.
We've written about TNO before, but it can't be emphasized enough what a difference they are making in so many people's lives. As Gerri writes: "TNO … underpins the struggles of community members by building a firm foundation for their lives, providing housing, employment counselling and language classes."
What a great way to introduce our new Leaside Life column.