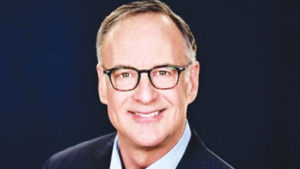 Liberal Incumbent candidate Rob Oliphant will once again represent the constituents of the Don Valley West riding as part of a Liberal minority government. Winning handily, Oliphant received 55% of the 51,017 votes cast with 12,445 votes more than second place Conservative candidate Yvonne Robertson. Oliphant increased his margin of victory from the 2015 election when he defeated Conservative John Carmichael by 8,266 votes.
At dissolution of Parliament, Oliphant was the Parliamentary Secretary to the Minister of Foreign Affairs Chrystia Freeland. He was the co-chair of the Canada-Africa Parliamentary Association and the Canada-Pakistan Friendship Group. As a seasoned parliamentarian, Mr. Oliphant is expected to continue playing an important role in the new Liberal government.
Along with the victory here in Don Valley West, the Liberal Party were able to win all 25 seats in the Toronto area. In spite of continued success with urban voters, nationally, the Liberals lost their majority in the parliament, dropping below the 170-seat threshold and winning 157 seats. The Liberals are expected to receive support from the NDP to manage their minority government. October 21, 2019 results:
R. Oliphant/Liberal/28,426/55.7%
Y. Robertson/Conservative/15,981/31.3%
L. MacDowell/NDP/ 3,758/7.4%
A. Kistindey/Green/2,140/4.2%
I. Prittie/PPC/439/0.9%
(Source: Toronto Star)
Article contributed by Lucas Flemming.