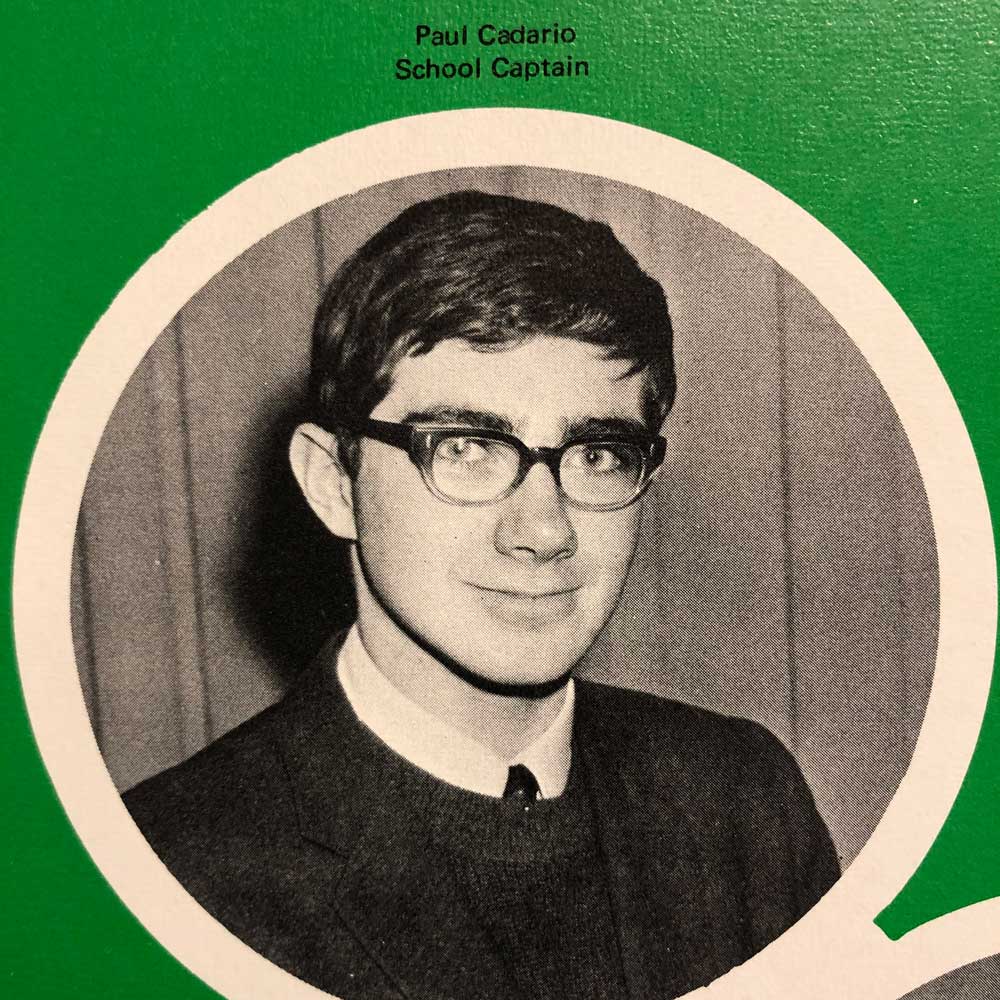 With Leaside High School's 75th anniversary being celebrated this year, Leaside Life will be profiling a number of notable members of the school in various positions, as students, teachers, and more, to mark the milestone.
Open any page of Leaside High School yearbooks of the late 1960s and you're almost sure to come across a photo or mention of student Paul Cadario. School Captain in Grade 13, member of the Reach for the Top team, editor of the yearbook, member of the formal organizing committee, and coordinator of the Leaside Centennial project in 1967, the 1969 graduate was clearly an intelligent, ambitious, and popular leader who showed great initiative.
In his yearbook summary notes as School Captain, Cadario emphasized the necessity of change over tradition and the value of communication and imagination to reach targets. "To change is to live, and to live is to change," he wrote insightfully.
His drive and leadership skills proved to be invaluable as he excelled scholastically after high school and later in his career, especially as a leader at the World Bank.
Growing up on Sharron Drive with his parents and younger sister Barbara, Cadario attended Bessborough School for Kindergarten and St. Anselm Catholic School from Grades 1 through 8. Cadario has fond memories of summers spent at the Leaside pool and of his years from Grade 10 to university working at the Leaside Library.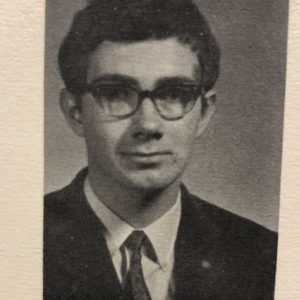 He praises his St. Anselm's principal, Sister Benedetta, and his teachers at Leaside High School for the pride, commitment, and life they brought to their teaching, which, he says, gave him important skills that were invaluable in his future career. Their teaching is "something for which (I am) forever grateful."
Leaside High School was, Cadario says, "always a school that had high expectations of their students." He notes that students in the 1960s were also fortunate to be in the educational system at a time when the provincial government was investing heavily in education.
From Leaside, Cadario attended the University of Toronto, earning a degree in Civil Engineering and serving as a member of the school's Governing Council.
A Rhodes Scholar, Cadario then earned a BA and MA in philosophy, politics, and economics from the University of Oxford, and an M.Sc. in organizational development from American University.
Cadario spent 37 years working at the World Bank excelling in a number of roles. He worked for nearly two decades with the Bank's frontline development programs in Western Africa and China, and then in public sector management throughout Asia. He worked in the establishment of the first World Bank-financed operations in Guinea-Bissau and Mongolia, and managed the strategy, budget, and logistics for the Bank's work in 22 former Soviet and central European states after the collapse of the Soviet Union. In 1998, he began working on the Bank's modernizing and streamlining of its business for the digital age of transparency and accountability. From 2001, he oversaw the multi-billion-dollar portfolio of grants managed and disbursed by the World Bank as a trustee for governments, foundations, non-governmental organizations and private development partners.
While working internationally, Cadario maintained strong ties with the University of Toronto. Cadario sat on the Governing Council from 1985-1994 and served as president of the University of Toronto Alumni Association from 2007–2009.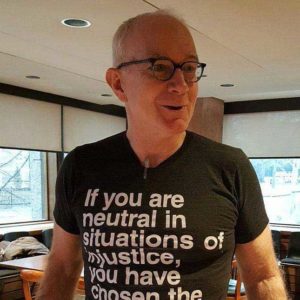 Cadario also took lead roles on boards for the Faculty of Applied Science & Engineering, the Centre for Global Engineering (CGEN), the School of Public Policy and Governance, and the Munk School of Global Affairs.
He served as a university representative on the Banting Research Foundation board and, after his retirement from the World Bank in 2012, was appointed Distinguished Fellow in Global Innovation at the Faculty of Applied Science & Engineering and the Munk School of Global Affairs and Public Policy. The Cadario Fellowship in Global Affairs today is awarded annually to an incoming Master of Global Affairs (MGA) student based on financial need and academic merit.
In recognition of his outstanding contributions to the school and his career in international development, Cadario was inducted into the university's Engineering Hall of Distinction in 2008, and in 2013, was awarded an honorary LLD.
According to Cadario's Twitter header, "the world needs more Canada." With Cadario's long history of incredible passion and service, the world has certainly benefited from this Canadian's success both at home and abroad.
The Leaside High Reunion is coming up! The Beanfield Centre has been booked for the Gala 75th Anniversary celebration on October 24, 2020. For full details see: https://leasidehighschool.com/75th-reunion-events/