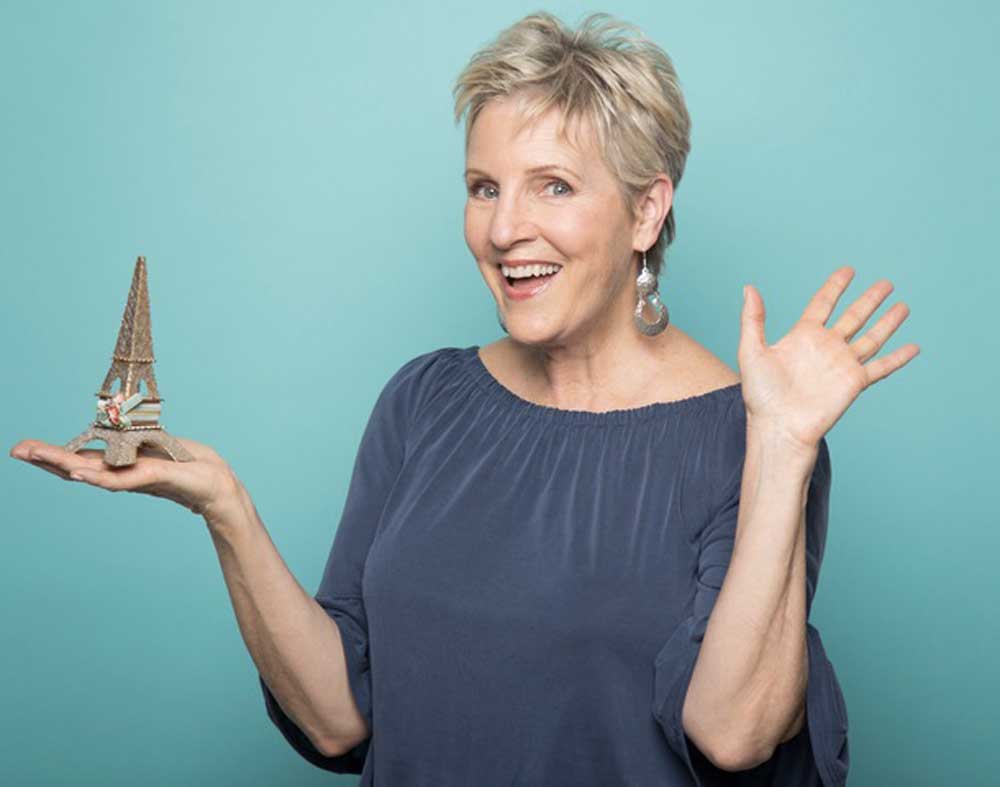 Diana Bishop doesn't stay in one place long. For 20 years as a TV news correspondent, she worked for the CBC, CTV, ABC, Global and NBC with placements from Quebec City to Beijing.
But some of her strongest memories are of her time in Leaside in the 1950s as a small child.
Diana is the granddaughter of World War I flying ace Billy Bishop. Her father, William Arthur, known as Arthur, also became a pilot during World War II, and then after the war became a journalist, advertising executive, entrepreneur and author.
Her family moved from Edmonton to Toronto, and her parents rented 17 Parkhurst. After her mother showed her the route to Bessborough Public School, Diana was allowed to walk it on her own. She still remembers the round windows in the kindergarten room. She also remembers stopping at a friend's house on the way home from school one day, and being given two hamsters to take home.
Arthur Bishop had taken a year off work to write the first of what turned out to be more than a dozen books – The Courage of the Early Morn – a bestseller biography of his father. Their house was a social hub for many – described by Diana as "a literary, creative and business crowd." She remembers evenings where the women wore beautiful gowns, and would sometimes still be there, in their gowns, in the morning when she woke up.
Former figure skating champion Andra Kelly, wife of Toronto Maple Leaf star Red Kelly, was Diana's figure-skating teacher at Leaside Gardens. She loved the discipline of skating lessons, with the emphasis then on doing precise figures. The skating stuck, as she still skates, although now, she does wear a helmet and isn't doing quite as many figure 8s.
Diana's first bicycle came from the sporting goods store on Bayview. She was sent there with a note for the owner, who disappeared into the back room, and then came back with a bicycle. She walked it home, and then learned to ride going up and down Donegall.
Now, Diana lives in Collingwood, which she says has much of the same feeling she remembers and cherishes about Leaside. She is the creator of The Success Story Program, where she helps leaders in business, politics, law, healthcare and not-for-profits "become confident and authentic communicators and specialists in their fields."
But her wanderlust hasn't left. Until Covid put paid to this routine, she was travelling to Paris twice a year, for a month or so at a time. Her French experiences have morphed into her next project – Woman of a Certain Age in Paris. Lots of interesting reading at womanofacertainageinparis.com, and you will see that despite the pandemic, she is still making those Parisian connections.
And yes, like her father before her, she keeps the memory of Billy Bishop alive, first with a documentary – A Hero To Me: the Story Of Billy Bishop – and then a memoir: Living Up To A Legend: My Adventures With Billy Bishop's Ghost.