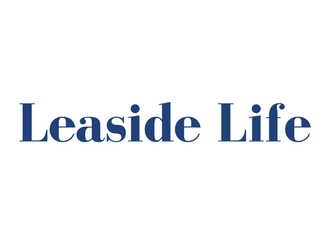 LEASIDE GIRL GUIDE annual bazaar, Leaside United Church in the gymnasium, Saturday, Dec. 1, 10-1.  Crafts, Christmas treats and fun items made by the girls and their leaders as well as a snack bar.
CAROLLING IN THE PINES, Northlea United Church, a unique experience, Sunday, Dec. 9, 7-8 p.m., 125 Brentcliffe Rd. Accompaniment by Scarborough Citadel Salvation Army Band, collection to support their Christmas Appeal, with Santa for the children and hot chocolate provided by the Scouts. Bring flashlights, dress warmly.
SWEDISH FOLK DANCE & Christmas event, Friday, Dec. 21, 7:30 p.m., Church of St. Augustine of Canterbury, 1847 Bayview Ave. Tickets  $20, Children 12 and under $5, available at the door.
ADULT BADMINTON, Leaside United Church, 822 Millwood, Tuesdays and Thursdays, 1-2:30 p.m., mixed round-robin for all abilities. $80 for season or $5 drop-in. Ann Dunlop,  416-425-3768.
KIDS' CLUB, Leaside Presbyterian Church, 670 Eglinton, Friday, Dec. 7, 9-4 for children JK-Grade 7 with youth in Grade 8 and up appreciated as helpers. Music, crafts, baking, outside play and more. To volunteer or register, Rev. Angela or Phyllis.
LEASIDE LIBRARY, 165 McRae Dr., 416-396-3835
Chess in the Library, Saturdays, Dec. 1–29 (except Dec. 15) 12–1:30. For children, teens and adults. Registration required.
– National Film Board Film Club, Saturday, Dec. 8, 2 p.m. Drux Flux (5 min.) and Surviving Progress (87 min.)
– Customer Appreciation Day, Saturday, Dec. 15, 11 a.m. Hot chocolate and goodies.
– Create Your Own Snow Globe, for tweens and teens, Wednesday, Dec. 19, 5 p.m. Bring your own medium-sized transparent container with a lid. Special assistance and subsidized spaces with strict confidentiality.