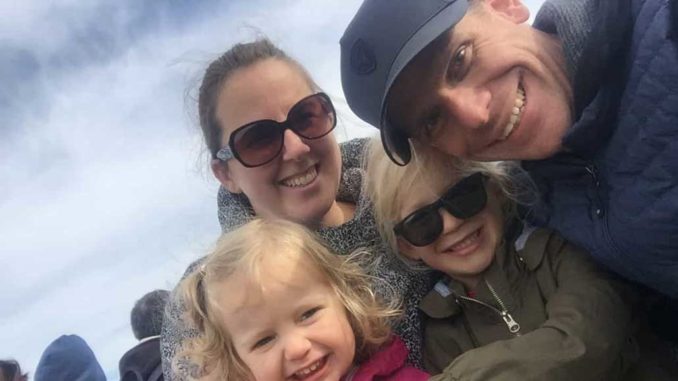 A lot of us have been in the same situation. 'Tis the season to be jolly at holiday parties. But 'tis also the season of getting up the next morning for an early rising child, for work, or for a workout at the gym. 
Leasider Dave Martin has the solution for just these occasions. And it all has to do with balance.
A Rolph Road and Leaside High alumnus, Martin graduated from the University of Western Ontario's Ivey School of Business, intending to work in marketing and/or advertising right out of school. But he quickly realized he would first need to cut his teeth in sales. Sales led him to suds.
Reaching senior management positions in the beer industry and closely watching international brewing trends, Martin recognized there was a growing need in the Canadian market that he felt wasn't being served.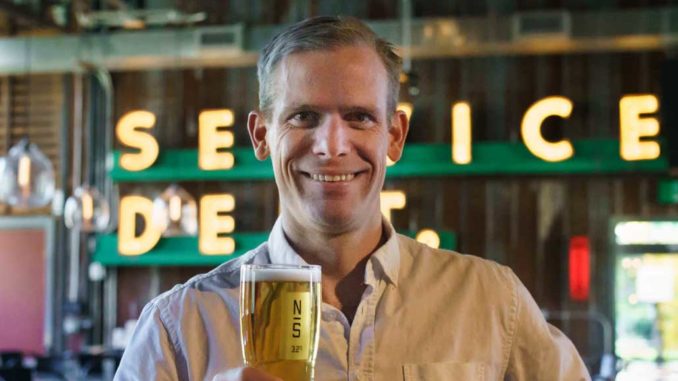 Canadians love their beer. They love the full-bodied taste of a year-round drink. But when adulting comes along, high alcohol and carb levels often interfere with an active and healthy lifestyle.
Light or low alcohol beers have attempted to address these issues, but, according to Martin, they have missed the mark in terms of taste. So, he struck out on his own and in 2018 launched New Standard Beer, a product that, he says, "provide(s) more taste and satisfaction than traditional light beers while being 40% fewer calories than a regular-strength lager." It's a 3.2% alcohol beer with all-natural ingredients, a beer people can enjoy knowing they can still function effectively the next day, he adds. New Standard Beer addresses that need for balance between fun and responsibility.
Not surprisingly, the product has been well received both inside and outside Leaside. New Standard can be found at LCBOs across the province, at Sobeys, the Leaside Pub, and on a rotational basis at The Local.
For Martin, the move to launching his own product offered the opportunity of a true work-life balance. After the birth of his, and his wife Lesley's second daughter, Martin decided that he wanted to be around for his children's special moments. He loves being able to walk his 2½-year-old to ABC Academy and his 5½-year-old to Rolph Road where he can be found distributing lunch on pizza days.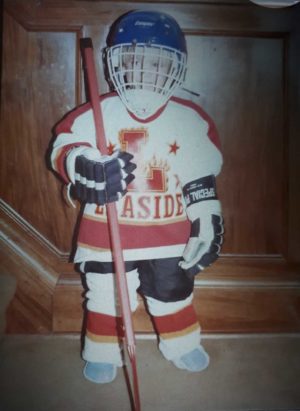 Leaside is a very special place for the Martin family. Both Dave and his two siblings returned to the neighbourhood after launching their careers. Martin was heavily involved in the community as a child. He played hockey with the Kings and the Flames, baseball at Rolph and Trace Manes, soccer, and hockey at Leaside High where his team silvered at OFSSA. He also spent time as a Beaver Scout, and refereed and umpired. 
The community is now playing a big role in his career. Leaside's entrepreneurs have provided encouragement and connections, and Martin, in turn, has given back to the community in many ways, including supporting the annual Leaside Toy Drive and Guys Night Out. True Leaside pride.