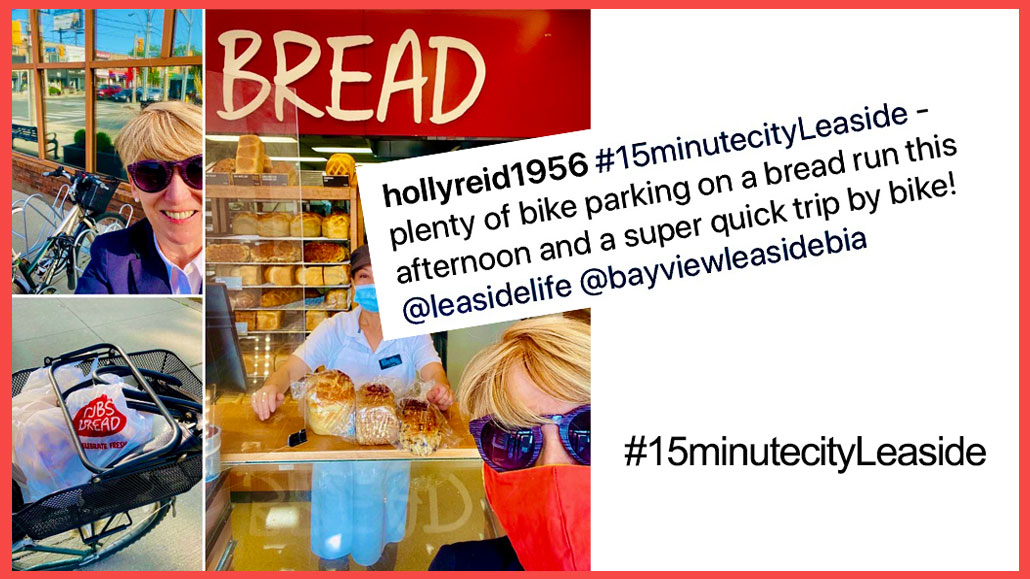 The 15-minute city is an idea currently getting more than its 15 minutes of fame. Paris is planning to be one, Ottawa has made it part of its new official plan and C40 Cities are touting the concept as one that will make our lives "more convenient, less stressful and more sustainable." So, what exactly is the 15-minute city and why is it getting so much attention right now?
Blame the pandemic
A 15-minute city is one where residents can meet all of their everyday needs within a short walk or bike ride. That means retailers for groceries and other goods, healthcare services, recreation and entertainment are all within a walkable or bikeable distance. But it also means that workplaces, schools and other amenities are in close proximity too. Thanks to COVID-19, a 15-minute city is more achievable today. That's because more people are working from home, and the workplace commute that was often longer than 15 minutes has been largely eliminated.
Leaside was ahead of the curve
As Geoff Kettel pointed out in the September 2020 issue of Leaside Life, the 15-minute city is not a new vision for Leaside – this is how the community worked pre-World War II when homes and jobs were in close proximity. Today, Leaside remains immensely walkable and bikeable, a result of being planned in 1912, long before personal automobiles became the norm. What's more, we are close to almost everything we need. Mainstreet retail and dining on Bayview and on Eglinton and big box stores on Laird are all within walking and cycling distance. For recreation, there's an arena, curling club and pool, tennis courts, multiple parks and playgrounds as well as links to Toronto's ravine system. A local library and community centre, plus churches and schools are accessible on mainly quiet roads. Services from car repairs and electronics to spas and salons dot our business districts. And for health care, Sunnybrook Health Sciences Centre is just up the street.
Imagine your 15-minute city day
Without a lengthy commute to work, there's extra time to play with. If you have kids, why not walk or bike with them to school? You may be reluctant to go to a gym, so aim to hike or bike for fitness. Perhaps you worked downtown and would do some shopping in the PATH or meet a colleague for lunch. Now you can stroll to Bayview or bike to Yonge and do the same. You may find that just to get out of the house, you shop for groceries more frequently, making it easier to carry purchases home. Still, not every trip can be walked or cycled, and inevitably there will be cold days, snowy days and rainy days when driving is preferable. But that's the beauty of the 15-minute city – you have the option to walk and bike whenever you can.
Leaside's 15-minute city qualifications are obvious – almost everything you might want can be easily reached on foot or by bike, so why not give it a try?
Holly Reid is a recreational road rider and cycling commuter. An advocate for safe cycling, she is a member of Cycle Don Valley Midtown, Cycle Toronto's advocacy group for Wards 15/16.