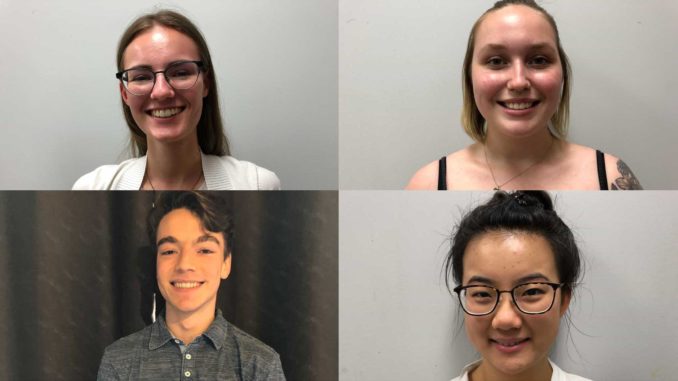 Every spring the halls of Leaside High School are filled with exciting news about university acceptances and scholarships. According to Denise Wilson, curriculum leader for guidance, most of this year's graduating class got into their first choice of program and school. She describes this class as a "focused and goal-oriented group of high achievers." Here are four outstanding graduates who exemplify these qualities: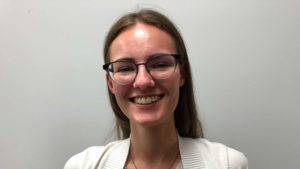 Sylvia Gehring
Sylvia Gehring is the winner of Ryerson University's prestigious President's International Entrance Scholarship in Accounting and Finance, worth up to $40,000 and based on academic performance, leadership abilities and creativity – qualities that Sylvia demonstrated throughout her high school career. In addition to capping off a strong academic record with a final average of 96%, she was co-founder of the Vex Robotics all-girls team, the trip and team manager for the Vex World Championship team, co-founder and president of the Toastmasters' Club, president of the Duke of Edinburgh Award Club, and co-president of the LHS Deca Chapter, a business case study club.
Sylvia somehow found the time to take part in a variety of athletic activities, too, such as karate, skiing, basketball and badminton, earning a silver athletic letter. Her future plans include a master's degree or MBA, and a career that combines her passion for business and technology, while encouraging other women in these fields.
Matthew Hohner
For Matthew Hohner, it is "an honour" to be a recipient of the coveted Queen's Chancellor's Scholarship in the Commerce Program. The scholarship has a value of up to $36,000 and is awarded for community involvement, leadership and original thinking. He was nominated by LHS because of the wide breadth of his activities, including being the founder and president of the Investment Club, the president of the Leaside Athletic Association and a founder and co-president of the Leaside Deca Chapter, which this year doubled its number of qualifiers for provincial competitions. All of these activities helped Matthew to develop time-management, leadership and team-building skills, which he also honed last summer as part of a group of "innovation analysts" with RBC.
In addition to earning a 96% average this year, Matthew was chosen by his peers as valedictorian and won four other academic and leadership awards. Inspired by his father's interests and support, he plans a career in finance and investment banking.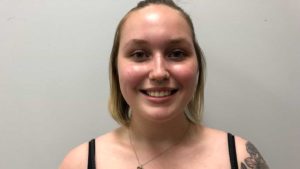 Skye O'Shell
Skye O'Shell will be pursuing her dream of becoming a veterinarian next year. With the assistance of Ms. Wilson, she was excited to discover that in the U.K., many schools offer a five-year undergraduate degree in veterinarian medicine rather than requiring another degree first. With her final average of 92%, she will be attending the top-ranked University of Bristol, renowned for its veterinary school. Skye has always loved animals and been interested in medicine. She wants to improve the health of animals around the world and is "fascinated by the link between livestock and world health concerns." Her desire to be a vet was heightened by some health issues her own dog was experiencing, and she set out to get into as many animal-related volunteer positions as possible to learn more, and to ensure her admission into vet school.
Since 2014, Skye has worked in pet daycare and grooming establishments, been a dog-walker, and had placements in several clinics such as Laird Animal Clinic. She also shadowed vets at a stable to gain large animal experience. Even her job as a butcher at Cumbrae's provided valuable lessons in anatomy and livestock health. After earning her degree, Skye plans to return to Canada and open her own clinic, ideally for both domestic and farm animals.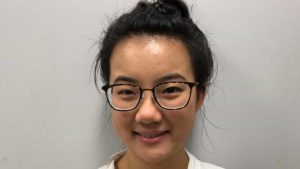 Sophie Song
With a remarkable average of 97.9% in nine Grade 12 courses, Sophie Song had the highest average in the school, earning her the Governor-General's Academic Medal, the Norman McLeod Scholarship and three subject prizes. Her record of academic excellence was one of the reasons she also won a Major Entrance Scholarship to McGill University worth up to $12,000. She will be pursuing a Bachelor of Commerce degree, and she chose McGill because of its excellent program and French environment, which will enable her to maintain her French skills. Another part of the scholarship application was a description of a life-changing experience. For Sophie, it was her participation in the 2017 Yale Young Global Scholars Program in Politics, Law and Economics where she was a member of the group focusing on economic inequality. The last requirement for Sophie's scholarship was superior extracurricular activity. Not only was she a writer and editor for the school newspaper, but she was also involved in two plays for the National Theatre School competition, taking on roles in writing, stage managing, directing and music composition. In addition, she acted as a peer tutor in math and played competitive table tennis. Sophie's goal is to become a bilingual lawyer working in the field of environmental remediation.
Not surprisingly, all of these exceptional students had high praise for LHS with its welcoming atmosphere, diversity of activities and leadership opportunities, supportive peers, and dedicated and encouraging teachers and counsellors.