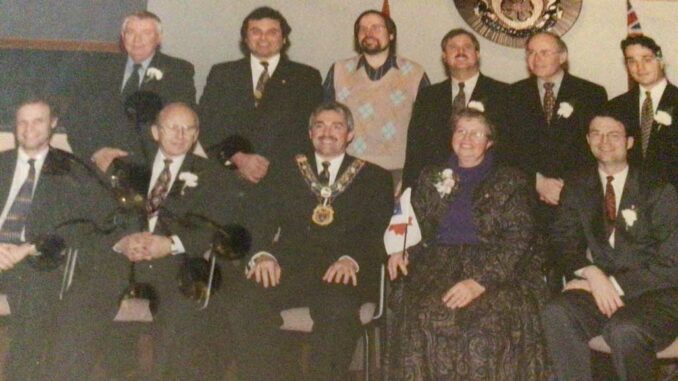 Leaside 110 celebrations will end the month with a panel of distinguished speakers at the May 30 meeting of the East York Historical Society at the S. Walter Stewart Public Library, 170 Memorial Park Ave., starting at 7:30 p.m.
John Lea will share the background of the various branches of his family, whose name was chosen for the newly incorporated Town of Leaside in 1913, and continue to the early years of the railway town during World War I. John and his wife made a purposeful decision to raise their two children in this community.
John Bech-Hansen will be our second speaker. His family came to Canada from Denmark after WWII. He grew up in Don Mills, but after marriage, he and his wife "aspired" to live in Leaside and were lucky enough to be able to buy here in 1999. This was just two years before he decided that working in the financial sector wasn't really his cup of tea. He has operated his own company, Home Reborn, successfully since then. Home Reborn is a "fast, focused and efficient design/build general contracting firm." You can see some of his handiwork at his own home at 11 Rumsey Rd., where he converted the one-time garage into living space, using Credit Valley stone, and handled the leading in the window himself to match with the original house. He'll discuss Leaside's built form and the challenges we all need to be cognizant of, with climate change a growing issue, and the need for greater energy efficiency in our homes.
I will be rounding out the panel, talking about the 30 years that Leaside was part of the Borough of East York, and my election as councillor for the nine years before amalgamation in 1997. My family and I have lived in Leaside since 1970. Before we bought, our sum knowledge of Leaside was that Southvale was a pretty street with trees on it that got us from our apartment in Thorncliffe Park to downtown. I've learned much more since then.
Hope to see you on May 30. Info: eastyorkhistoricalsociety.com.