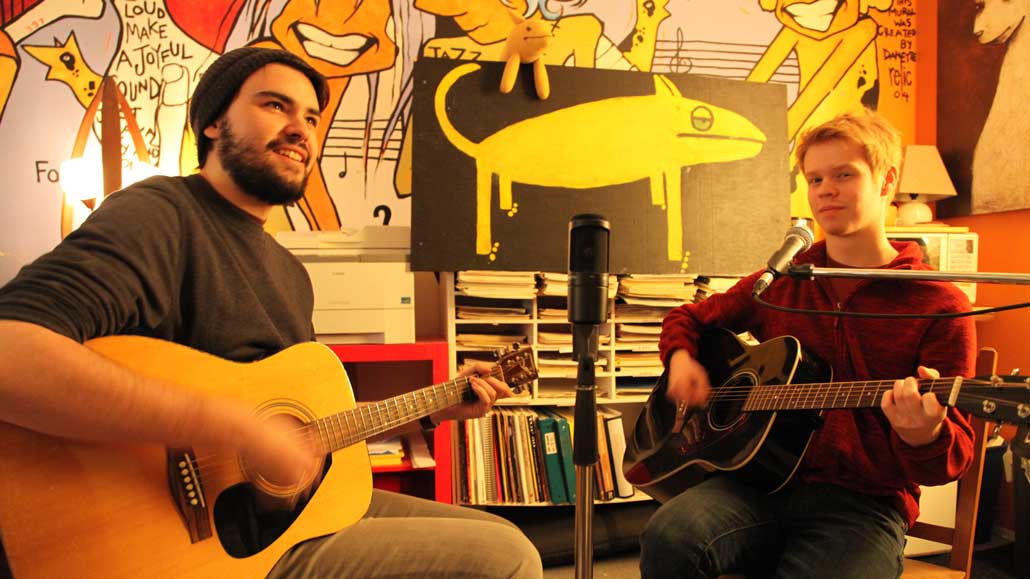 A generation ago many kids hated music lessons, which often involved a stern-faced teacher beating time while you played endless scales, all in the hope of passing the dreaded Level 4 Conservatory exam.
Music shouldn't be like that. It should be fun. And for the past 30 years at Yellow Dog Music — "the Doghouse" to kids and adults alike — it has been.
The moment you hear the name Yellow Dog Music you suspect that this is going to be music with a difference. And it is.
Yellow Dog is a place for students to be free of the handcuffs of traditional conservatory learning.
When pianist Katrina Anderson, founder and director, began enrolling students in 1990 she wanted to create a music studio that was fun, casual, creative and cool. There was no other school like it in Toronto at that time.
This year Yellow Dog is celebrating its 30th anniversary in the heart of Leaside at Bayview and Moore Ave.
As she explains on her website, the name Yellow Dog popped into her head "out of the blue" one day when she was stopped at a red light while driving home. The moniker, with its colour and relatable animal image, "sounded right" to her, especially springing up, as it did, so spontaneously.
There are about 70 to 80 students of all ages at Yellow Dog from preschoolers to seniors, and even some doctors looking to relieve work stress. All receive inventive instruction from working/performing recording artists.
"Lessons are individualized to each student's passions, abilities and natural learning pathways," she says.
Yellow Dog lessons are also now available online, a vital source of income during the coronavirus pandemic as parents look for ways to keep their kids' lessons going.
As she outlines on her website, besides learning to play and read music, students can access an exciting opportunity: the chance to document and share audio/video performances of their work, whether rock, pop, jazz, blues, hip hop, classical or show tunes.
"What I find most rewarding is one of our classic scenarios: a young teen arrives at Yellow Dog as a last attempt to find a way for them to enjoy lessons. They have reached an age where they hate the traditional, structured approach to lessons – ones that follow method books, require exams, etc.
"We tell them they can put away their books for a while, we teach them songs by ear, how to listen and learn songs on their own, how to just PLAY their instrument without it having to make sense all the time. We encourage them to compose, record, jam, share their music with friends and family."
Yellow Dog started with a one-of-a-kind, think-outside-the-box bent. Throughout 30 years, Katrina has often been reminded that she had the right idea: "Sometimes students get back in touch. They tell me that Yellow Dog not only taught them music, but that we shaped how they think, who they are and how they live." Music to her ears.
For more information visit www.yellowdogmusic.ca.