As we reflect on the past 110 years of Leaside history, we can't help being grateful for those pioneers in establishing athletic organizations and sporting facilities for our community. We also celebrate the many outstanding athletes who continue to inspire us. Since 2013, the Leaside Sports Hall of Fame has honoured those who have played a role in the rich heritage of sport in the community and we continue to celebrate them as the past, present and future of our neighbourhood's rich tapestry.
Notable Leaside Sports Hall of Fame inductees (in alphabetical order)
George Armstrong
George Armstrong played 21 seasons in the NHL with the Toronto Maple Leafs. As captain for 13 of those seasons, he led the team to four Stanley Cup victories. He also coached local sports including girl's baseball at Trace Manes Park.
Howard Birnie
Birnie has been president of the Leaside Baseball Association since 1973. He has participated in baseball as a player, a coach and an umpire locally, nationally and internationally. Birnie has also acted as the president of the Toronto and Ontario baseball associations.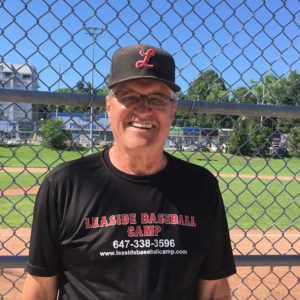 Teri-Lynn Black Calleri
In 1982, Black and her partner Mirko Savic won the Canadian Junior Ice Dance Championships. In 1986, she became a coach for the Leaside Skating Club, a position she held for almost 37 years.
Mike Bradwell
In Grade 13, Bradwell was named football player of the year and led Leaside to their first tier one playoff win in the school's history. He played with the Argos for four seasons, winning the Grey Cup with the team in 2012. For two years as an Argo, Bradwell was an assistant coach with the Leaside High team.
Jack Caffery
Jack Caffery signed contracts with both the Toronto Maple Leafs (hockey) and the Milwaukee Braves (baseball). The first "home grown" Leasider to play in the NHL, Caffery played three seasons and finished his hockey career in the EHL. As a ball player, Caffery played mainly at the AA and AAA levels for eight years.
Rich Ferguson
Rich Ferguson was a track and field sensation, who, at the age of 19, was ranked the top junior runner in North America. Ferguson represented Canada at the 1952 Olympics and at the 1954 British Empire (now Commonwealth) Games. At the 1954 games, he set the Canadian record in the "miracle mile" race against Roger Bannister.
Cal Gardner (father)
After returning from serving in World War II, Cal Gardner played 12 seasons in the NHL. As a member of the Toronto Maple Leafs, he won two Stanley Cups and was twice named to the All-Star team. Gardner went on to coach the Kingston Frontenacs in the EPHL.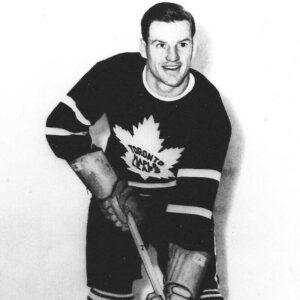 Arthur (Laurie) Irwin
Laurie Irwin started coaching both men's and women's basketball in the 1920s, winning multiple Toronto and provincial titles. As president of the Canadian Amateur Basketball Association, he was manager of the Canadian team for the 1948 Summer Olympic Games. As a senior executive at Canada Wire, Irwin garnered the company's support of the Leaside Baseball Association, which included sponsoring teams and funding the construction of both scoring booths at Talbot Park.
Catherine (Carpenter) Lansdowne
Catherine Carpenter represented Ontario as a speed skater in the first Canada Winter Games in 1971, winning two gold medals and a bronze. She also represented Canada at the 1972 Winter Olympics. She went on to spend 36 years as a phys-ed teacher at Leaside High School.
Peter Mahovlich
Peter Mahovlich Jr. spent 16 seasons in the NHL winning four Stanley Cups. He was also a member of Team Canada in 1972 and 1976. Peter Mahovlich is now a scout with the Florida Panthers.
Robert (Bob) Moore
An outstanding runner, Moore finished fifth in his first Boston Marathon and seventh in his next three. He placed second a remarkable six times at Hamilton's Around the Bay Road Race and represented Canada at the 1970 Commonwealth Games.
Shawn O'Sullivan
O'Sullivan had an outstanding amateur boxing record of 94-6. At 16, he won the Canadian Junior title and at age 19, won the gold medal as a light middleweight in the World Amateur Championships. O'Sullivan was named Canada's Athlete of the Year in 1981 and won silver at the 1984 Olympics. As a pro, O'Sullivan recorded 23 wins, 16 of them by knockouts.
Dr. Tom Pashby
Dr. Tom ("Doc") Pashby was a leading advocate for mandatory helmets and face guards and led the fight for penalties for cross-checking and other actions that could lead to major injuries. His pioneering efforts to promote sports safety earned him the Order of Canada.
Christine Pellerin
Pellerin has served as a coach, head trainer and board member of the Toronto Leaside Girls Hockey Association, supervisor and instructor for the Ontario Women's Hockey Association, and a vice president of the Ontario Ball Hockey Federation. She won three national ball hockey championships as a player and three as coach. She also coached Women's Team Canada to three world championships. Pellerin was inducted into the Ontario Colleges Athletic Association's Hall of Fame in 2013.
Dr. Ron Taylor
Dr. Ron Taylor played 11 seasons of baseball in the MLB, twice winning the World Series. Following his playing career, he earned his medical degree and served nearly two decades as the team physician for the Toronto Blue Jays.
Norm (Charlie) Ahier: Baseball
Terry Caffery: Hockey
Jan Carwardine: Curling
John Child: Volleyball
Peter Dudley: Baseball
Annie Fahlenbock: Hockey
Pat (Watt) Friesen: Multisports
Dave Gardner (son): Hockey
Paul Gardner (son): Hockey
Erica Gilbert: Tennis
Tom Kalweit: Figure skating
Bill Kennedy: Hockey/Baseball
Joe Krol: Football
Kim McCullough: Hockey
Mike McEwen: Hockey
Philip Parsons: Croquet
Matthew (Matt) Sayliss: Tennis
Ian Shaw: Hockey
Dr. Sidney Soanes: Skating
Phil Stein: Baseball/ Hockey
Bob Weir: Swimming
Lloyd Woods: Lawn Bowling
1974 Leaside Lancerettes 
and Blazerettes: Hockey
Metropolitan Motors Baseball Teams (1953-1956): Baseball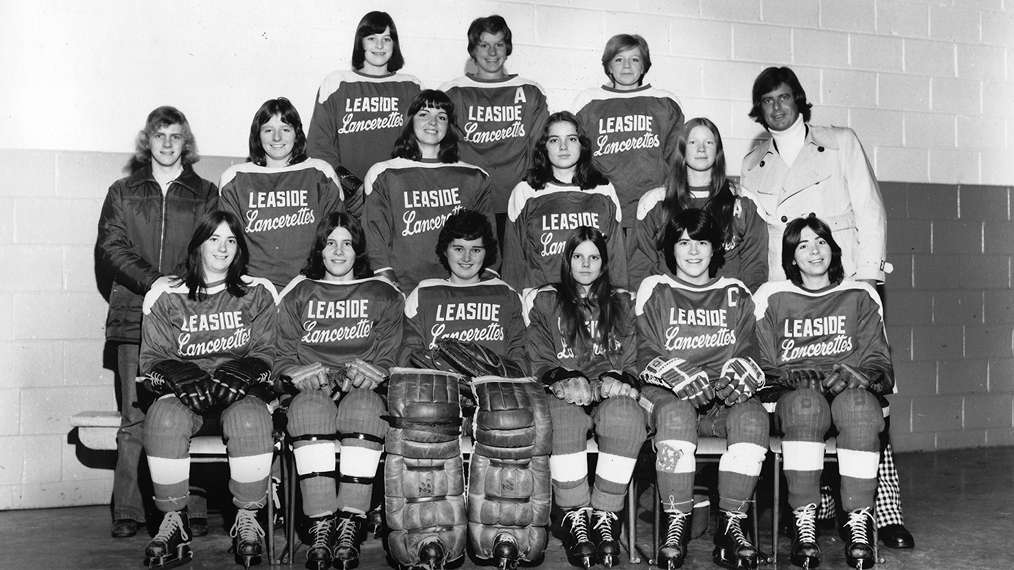 To read brief profiles on all the inductees to the Leaside Sports Hall of Fame visit leasidelife.com or leasidesports.com/inductees.