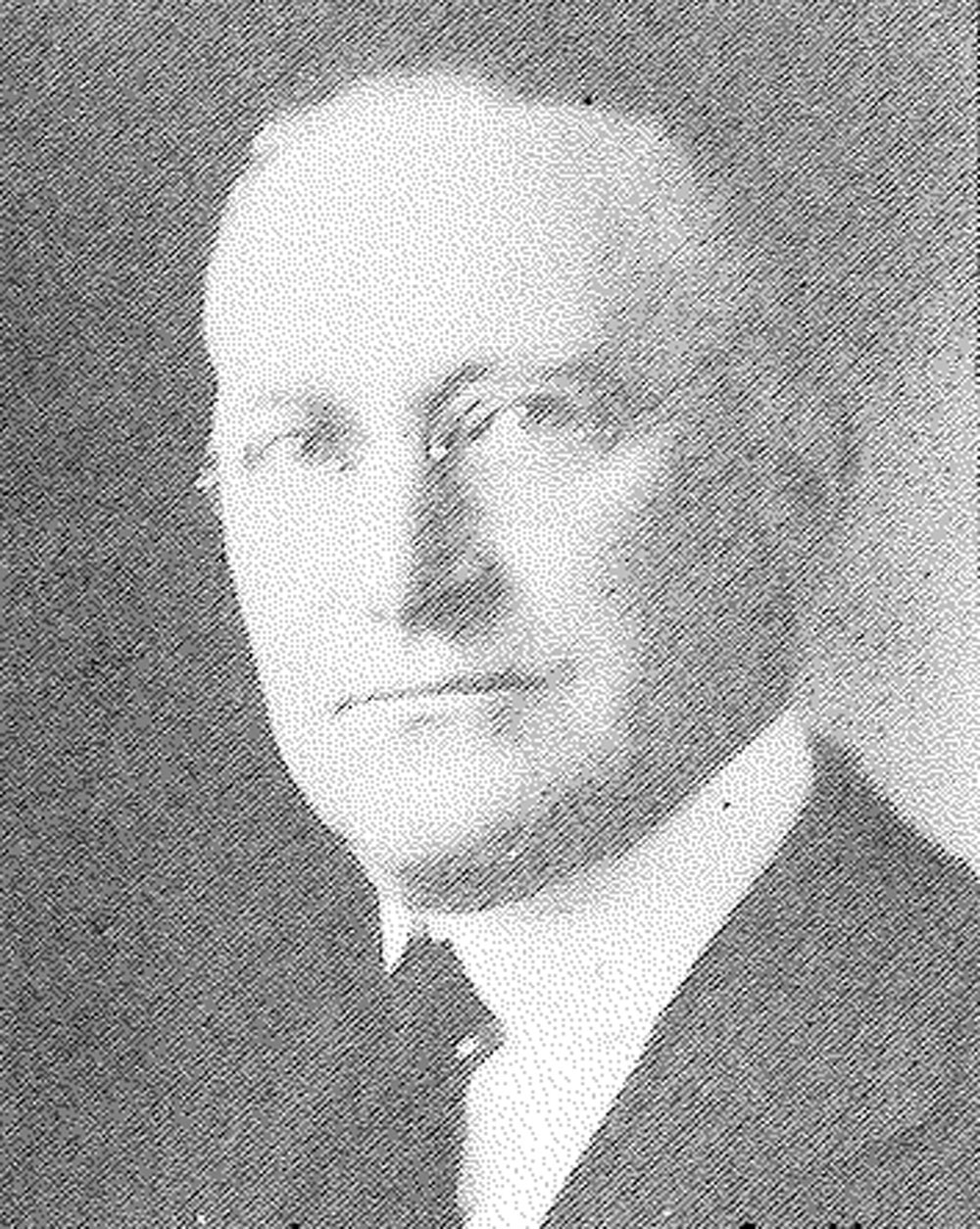 I nominate John Herbert Henry Horsfall, British-born Canadian, ca. 1879 – August 23, 1955; son Douglas Horsfall – (CWCC Ltd).
On February 11, 1911, Herbert Horsfall, Roderick Parke, Emil Wallberg, Frederick J. Bell and Alfred Bicknell established Canada Wire and Cable and successfully obtained a contract to supply hydro wire for 14 municipalities, including Toronto. Walberg had independently purchased approximately 16 acres of land in November 1912 in Leaside to meet the space requirements for the factory and 100 homes for the employees.
Before the plant could open, WW1 had broken out! The plant was renamed the Leaside Munitions Factory and became the largest and fastest producer of shells in North America.
Normal production of wire and house building resumed when the war ended in 1918.
No other businesses or house builders came to Leaside. The bankrupt Canadian Northern Rail with its rail yards and Canada Wire were the only occupants of the town.
Each of the Town's two Mayors, Randolph McRae and Robert Phipps Ormsby, racked up high debt with no progress of a town. So, Horsfall and Wallberg and their company decided to undertake the Leaside affairs. Leaside's water supply, hydro, road maintenance, public school and 68 C.W.C. homes were taken over directly by the company.
In 1919, Horsfall became directly involved in town affairs by becoming a Councillor whose voice and advice graced various committees for the next four years.
When Railway Mayor Ormsby resigned in 1923, Horsfall replaced him as mayor for the next six years. By running the town like a business, Leaside  began to grow.
Horsfall sat on many committees and by the late 1920s had established a new area of 160 homes off Bayview Ave., between Millwood and Parkhurst and south to Bessborough Drive. Leaside Publicity News Paper ads helped to fill the industrial area with quality enterprises. By 1930, the area was becoming so populated that the town would cancel the airport to build a new industrial area from Wicksteed to Eglinton.
The East York Leaside Bridge, which opened in 1927, would allow the Toronto Bus Service and cars to pass through Leaside to Yonge St.
A small shopping area on Millwood close to the Canada Wire Homes was created, and part of Bayview between Millwood and Fleming Cres. became a shopping area for the new homes.
Bessborough School was now able to accommodate all students.
The Volunteer Fire Department expanded and was now partially paid.
Money was set aside for a town park. The town became home to the Great Gatineau Power Station site, large enough to service Toronto and Leaside. 
Horsfall provided land for the North Toronto Sewage Disposal site for Toronto and Leaside.
With the sudden death of Wallberg on March 30, 1929, Horsfall resigned as Mayor to replace the president of Canada Wire Cable from 1929 to 1944. Upon his resignation in Feb., 1944, he was asked to accept the title of chairman of the board so he could continue to be associated with the company in an advisory capacity. Because of ongoing ill health, in 1949 Horsfall terminated his association with the company as director and chairman.
Today, Leaside is flourishing because of Mr. Horsfall's leadership and commitment. He was definitely a doer.
Pancheta Barnett is the President of the East York Historical Society.