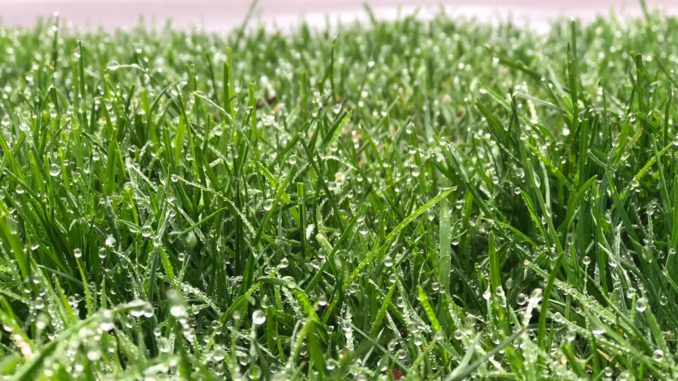 "We don't inherit the earth from our ancestors, we borrow it from our children."
– Native American proverb
Though I've used this quote once before, it's so profound I feel it's worth repeating.
Our First Nations people protected local ecosystems and preserved biodiversity through land management and sustainable farming practices. These practices show how to live in harmony with the land and use natural resources in a sustainable way, safeguarding resources for future generations. But that isn't how most of us have been gardening.
Now, with a focus on climate change, sustainability and biodiversity loss, it appears gardeners are changing how and why we garden – and it's beginning to show. Every year, I see more Leaside gardens transformed into natural landscapes, more of us are growing food, and I'm asked more questions about native plants and pollinator gardens. Are we connecting with nature rather than trying to control it? Have we suddenly realized that our resources are not infinite? Are we beginning to see beauty through a different lens?
It's May at last and our local garden centres (check out our local Bayview shops for great choices!) are now bursting with racks of colourful potted plants tempting us to buy now. Tempting, right? But Victoria Day weekend (our spring frost-free date) is still weeks away and there's some time to think first.
Here are just a few things to ponder before you dig in:
Is it time to say goodnight to bedding plants?
Annual flowers can play an important role in our gardens, especially if we grow fruits and vegetables. Plants such as sunflowers, marigolds, zinnias and nasturtium are just a few of the many annual flowers that can attract pollinators and even deter unwanted pests.
But over the years, the horticultural industry has turned many of these non-native annuals into an environmental nightmare. Plants such as impatiens and petunias (just to name a few) have been bred only for aesthetics and since most are sterile, they provide little if any benefit to our ecosystem or our pollinators. What's worse is the huge environmental footprint and tremendous amount of waste created by producing these ornamentals that last for only a single season.
Used in containers or as mass plantings in garden beds, these bedding plants create a seasonal display of non-stop colour. You can see them used extensively in some of our parks (such as Father Caulfield Park) at the entrance of apartment and condo buildings (such as Kelvingrove Apartments) and along our high street in the Bayview Leaside BIA planters.
Though many people find these floral displays to be a visual delight, I see the countless plastic plant pots that ended up in landfill (most are not recycled). I see the enormous amount of precious water used to keep them alive along with chemical cocktails to keep them blooming all summer long.
There are better alternatives.
Consider using more perennial plants for both your containers and garden beds. If you need annuals for your vegetable patch, try growing them yourself with untreated seeds.
For peat's sake!
The Sunnybrook Plaza will soon become a massive condo. But did you know that this site was once home to a large peat bog?
Peat moss is one of those staple products that most gardeners have grown to love. It's used in both container growing and gardens as a soil amendment to lock in moisture.
But peatlands are also the world's largest carbon store on land and a valuable ecosystem for plants and animals. Like a giant sponge, peat lands absorb and hold onto water and reduce the risk of flooding.
Unfortunately, when we remove peat for use in our gardens, not only do we harm this essential ecosystem, we release all of that stored carbon into the atmosphere.
This year, look for peat-free products. There are plenty to choose from. Coconut coir, compost, bark, wood fibre, pine needles, leaf mold and manure. Each has pros and cons, but all are better alternatives to using peat.
No Mow May
If you are a dedicated lawn lover, this month could be the best time for you to take a break.
The No Mow May campaign started in the UK and is now picking up steam here in Canada. And it's so easy to do! Just allow the flowers to bloom on your lawn (including dandelions) and you will provide an important source of nectar and pollen for our bees and butterflies at the time when they need it the most. It's just for one month, then you can go back to mowing your lawn.
Not sure what the neighbours will think about untended lawn? Post a sign that says something like 'Participating in No Mow May' and let everyone know that you care about pollinators. If that seems too wild for your formal front garden, why not the backyard? This would be especially valuable if you're planning a vegetable garden!
Our gardening season of 2022 has only just begun and with so many more gardeners connecting with nature in new ways, it will be interesting to see the choices we make this year.
Happy gardening!