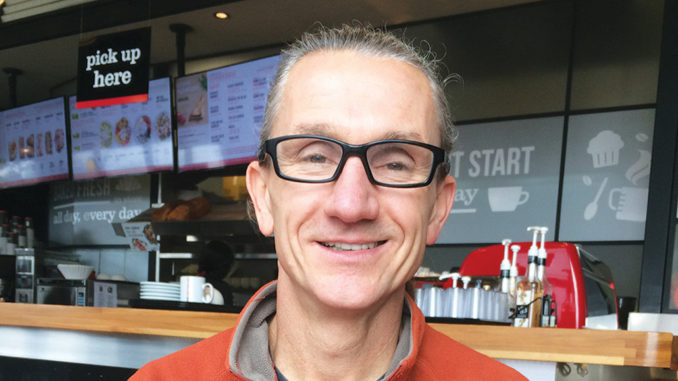 There is so much information about food and nutrition circulating today that it is easy to get confused about what we should eat. But a local holistic nutritionist, Brent Lockridge, hopes to help Leasiders make more informed choices with his new business, Sustainable Nutrition Consulting.
As Picasso said, "The meaning of life is to find out what you are good at. The purpose of life is to give it away." This approach is what motivates Lockridge, who aims to give his clients "the tools they need to make wise food decisions and to simplify their lives, not add another chore to their 'to-do' lists."
Brent's background as an athlete taught him that "good nutrition is fundamental to success in all sports." He played hockey in Europe, has done Ironman triathlons for 20 years, and coaches middle distance running with Central Toronto Athletic Club.
With his deep interest in nutrition, Brent recently completed a full-time program at the Institute of Holistic Nutrition in North York. The program consisted of 19 nutrition-related courses that provide essential information about nutrition, exercise, stress management, sleep habits and a sense of community connection, all of which are the keys to holistic health.
In his consulting business, Brent deals with both sports nutrition and holistic nutrition.  In his sports practice, he works with athletes who want to improve their performance by making "wise nutrition and lifestyle decisions so they can get the best results from their training and thereby improve at their sport."
In his holistic practice, Brent assists families and individuals to "fine-tune" their nutrition and lifestyle with personalized action plans to enable them to reach their goals. He helps them make sense of the mixed messages they hear about food so they "can make daily decisions that will lead to health, vitality and longevity."
Brent gives a free 30-minute consultation through his website sustainablenutrition.ca.