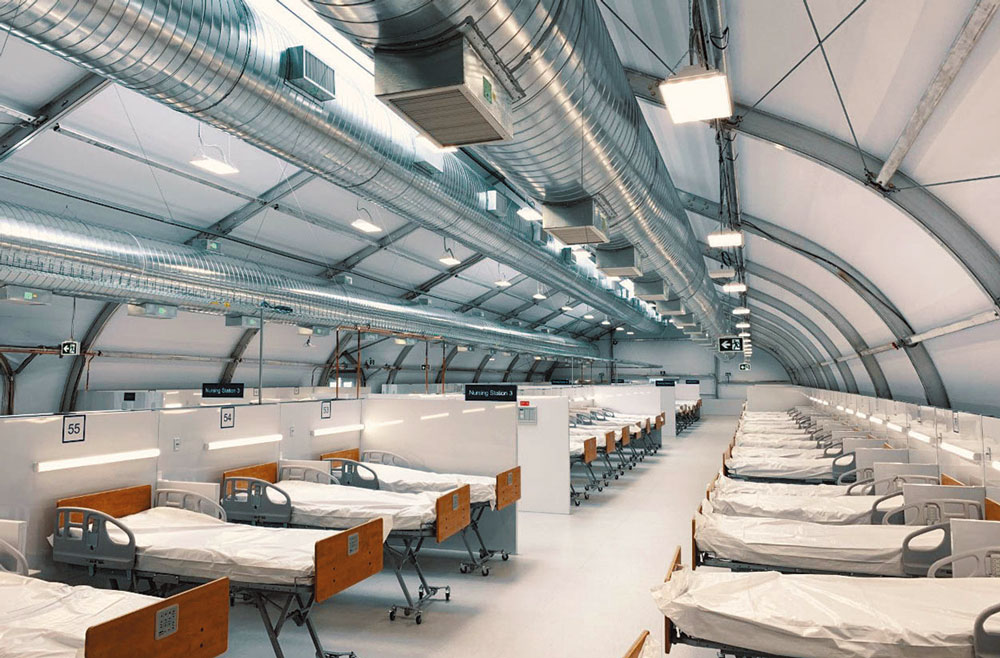 Leaside-based BLT Construction has been operating since 1995, designing and building projects throughout Toronto and across Canada.
The majority of their work has been in the restaurant, hotel, retail, and recreational facilities sectors, while also working in office and residential projects.
Whether the work is retrofitting, rebuilding, or refurbishing existing spaces, or building from the ground up, their work is award-winning and greatly in demand.
Chances are you've visited at least one of their projects.
In Toronto, BLT has been involved in the renovation, refurbishment, rebuilds, and/or new builds of numerous top-of-the line projects. To name only a handful: the main ballroom at the King Edward Hotel, the Scotiabank Centre (including the remodeling of both the Maple Leafs' and Raptors' locker rooms), the Rogers Centre, Amsterdam Brewhouse, Drake One Fifty, Real Sports, Nella Cucina, The Midtown, Copetin Restaurant & Bar, Hendriks Restaurant & Bar, Avling Kitchen & Brewery, Kid Lee, the SoHo Metropolitan Hotel, Yorkville Residences, the Adelaide Hotel Private Residences, Suites, and Spa, and the Holt Renfrew Café in Yorkdale. Whew!
The company also built 16,000 square feet of new office space for the Toronto Police Association, and renovated the Turf Lounge and the Northern Dancer Room for the Woodbine Entertainment Group.
And these are just in Toronto. The company is also noted for the extent of its work across Canada.
Humanitarian building
But what sets apart this Leaside company is its involvement in significant humanitarian builds.
In 2018 and 2019, BLT, in partnership with Sprung Structures, built three 24-hour homeless respite centres in Toronto, which continue to provide support for the city's homeless population, each with capacity for 100 clients. The centres include security, kitchens, dining areas with built-in charging stations and TVs, washroom and shower facilities with barrier-free facilities, designated gender-neutral facilities, laundry facilities, and counselling rooms.
When the pandemic hit in March of 2020, BLT sprang into action to provide solutions to hospitals overwhelmed with a surge of patients. According to Paul Waddell, BLT Construction's VP of Design Build, the company was "quickly anticipating, and responding to, the need."
Joseph Brant Hospital in Burlington approached BLT about the immediate need for such a solution and within 14 days, the 8,250 sq.-ft. Pandemic Response Unit was constructed.
Insulated for year-round performance, this modular unit delivers an oxygen supply system in a negative pressure environment and connects to the hospital via an enclosed walkway. The unit has its own heating, cooling, air filtration, and permanent plumbing for washrooms and showers. These are units, says Waddell, "that will stand the test of time."
Since then, BLT, in partnership with Sprung Solutions and their contractors, has built five more Pandemic Response Units.
Throughout the pandemic, the company has been acutely aware of the sad plight of, and rise in, homelessness. Wishing to give back to each of the communities where they installed Response Units, the company, along with their partners, has raised $500,000 for various homelessness agencies and initiatives.
From a primarily restaurant, hotel, and retail focused business, to one that has provided a vitally important response to the Covid pandemic, BLT Construction is continuing to provide high-quality work meeting evolving needs.