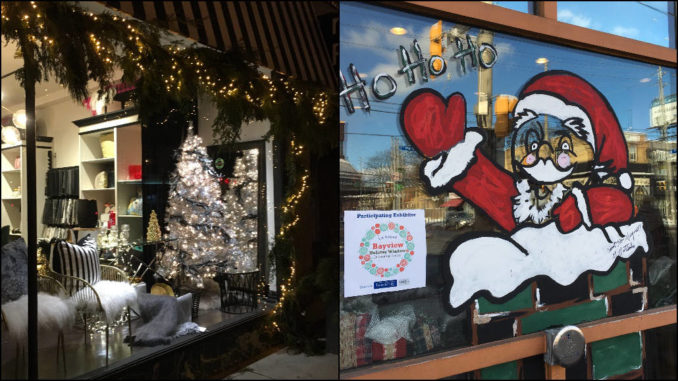 Leaside Life is thrilled to be partnering once again with the Bayview Leaside BIA to sponsor the 3rd Annual Bayview Holiday Window Display Contest. We are encouraging as many local merchants and businesses as possible to create fun and creative holiday windows for Leasiders to enjoy while shopping on Bayview. Prizes will be awarded to the top entries. On December 14th and 21st, the Bayview Leaside BIA have also planned a couple of fun-filled event days on Bayview. Come out and meet Santa; listen to strolling carolers; participate in or watch the Holiday Pooch parade, and of course, enjoy the amazing holiday windows.
Leasiders are so fortunate to have such a plethora of wonderful local retailers and businesses. We are encouraging our readers to shop local and to support your neighbourhood retail community. So—rather than automatically jumping in the car and trekking to a mall—how about slipping on your boots and taking a walk in the neighbourhood to support the amazing retailers who have chosen Leaside to operate in?
Now it's time to go shopping – at home, right here in Leaside!