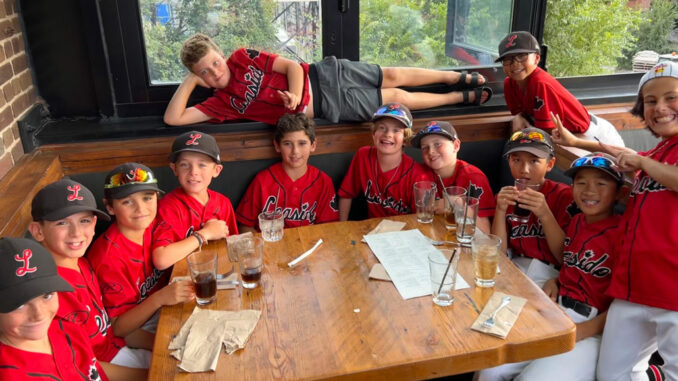 It's not uncommon to see kids in Leaside in active gear. Whether they're heading off to hockey, soccer, dance, figure skating, basketball, hiking, biking, karate (it's a wonderfully long list), it's awesome to see kids in motion!
On Labour Day weekend, there's a good chance that you might have seen a lot more kids around the neighbourhood in uniforms.
From September 2nd to the 5th, Leaside hosted the Ontario Baseball Championships for the 10U AAA division. With 12 teams fielding more than 140 players and 1,000-plus spectators in attendance, the neighbourhood was abuzz with baseball fever.
Under the coaching of Geoff Lamb, Randy Hoffman and Lorne Cooperberg, Leaside fielded a team which Coach Lamb described as "a very tough team that has a great ability to grind things out."
According to Lamb, "hosting a provincial championship is a great honour. The best teams in the province have all ascended on the Leaside neighbourhood and it means the world to our association."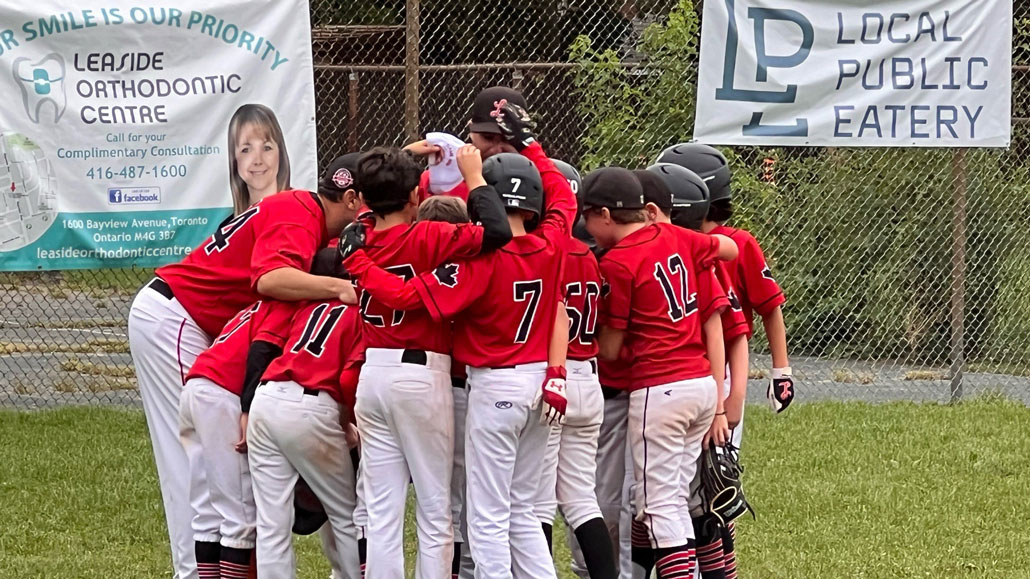 Organizing such a prestigious event takes an army of dedicated volunteers. This group included the coaches, tournament convenors Parker Allan, Darcy Sheldrick and Campbell McFarlane, league representatives Neal Prabu and Jesse Harrison, umpire lead Taylor Lau and team parents.
The tournament was also fortunate to be sponsored by Access Storage, YouTube, Sobeys, Metro, TD Bank, Eagle Beaver Sports, Leaside Orthodontics, Local Public Eatery Leaside and Biosteel.
At the end of the day, it's all about the players, the hard work they put in all season to get to this point and the thrill of being able to play at a provincial championship.
As talented and excited Leaside 10-year-old Leaside player Evan Morris noted, "it's really cool that a bunch of teams from different cities are coming to our neighbourhood and playing in the OBA finals at Trace Manes where we practise every week!"
The smiles on the kids' faces said it all.
Congratulations to Leaside Baseball and the U10 AAA team for hosting such a well-run and tremendously fun tournament!